30-second timeout with Tobin Anderson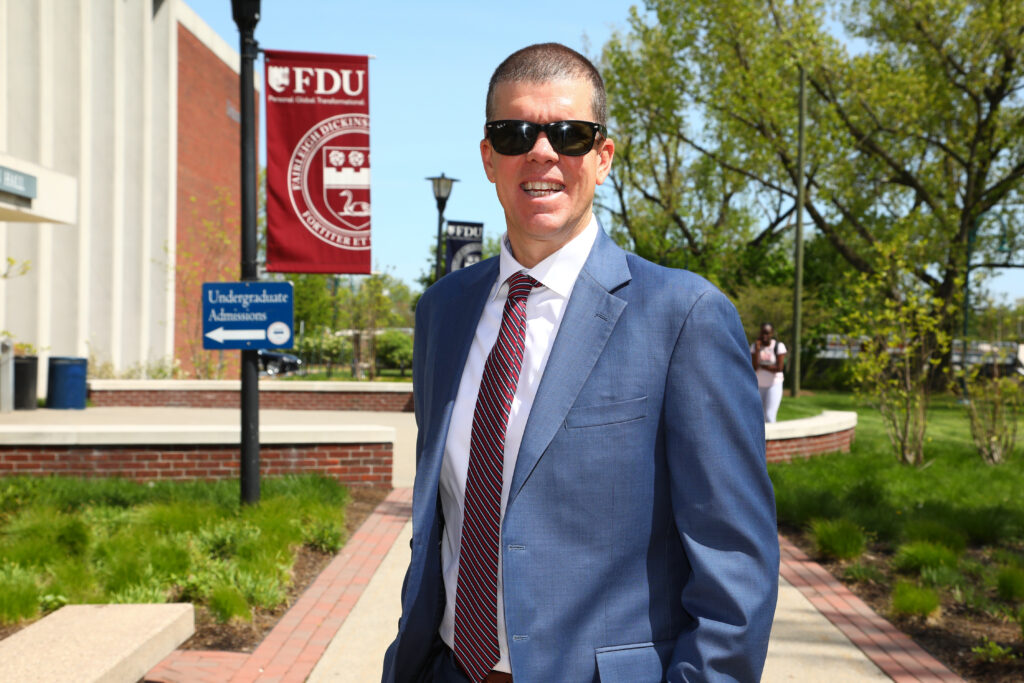 In May 2022, Tobin Anderson joined the Division I Knights men's basketball team as the eighth coach in program history. FDU What's New took a quick 30-second time out with Coach Anderson to find out what life on the court is like.
Tobin Anderson: Truro, Iowa
TA: Lots of running! Very up-tempo. Lots of up and down. Very little downtime as once we get going, we keep going. I think they are very competitive and energetic.
TA: Great energy and a great attitude. It's hard to play well, but it's easy to play hard. Guys that compete, play hard, want to get better, and be a part of something bigger than themselves.    Quite simply, we want guys who love basketball.
TA: I think we are very organized. Our coaches sit towards the middle, so we have players on all sides. We want to have constant communication between coaches and the players. I am up and down most of the game –– not easy to sit still. I want our players very engaged and locked into what is going on. 
TA: I would love to go back to Iowa and play in Carver-Hawkeye Arena or the Joyce Center at the University of Notre Dame. Those are two special places for me. But if we are playing in the NCAA Tournament, I'll take any arena!