A trip to the final four for Metropolitan Campus engineering majors
The FDU-MCAA (Mechanical Contractors Association of America) Student Chapter was one of four finalists in the national association's student competition. A total of 22 teams competed.
"It's a unique opportunity for chapter members — the chance to experience the real-work that contracting companies do. To prepare a bidding proposal for MCAA's annual competition, students need to estimate the labor and cost for the project, plan logistics and schedule for installation or delivery of key components, and ensure the safety of the workers," says Wonjae Choi, assistant professor of mechanical engineering and mechanical engineering technology and the MCAA faculty adviser.
"That's the actual work that a mechanical contractor conducts in real companies, so students can have a good idea what this industry is way before they graduate and make important decisions about their career. Students in MCAA also have ample chance for internships at contracting firms, giving them valuable career experience," he continues.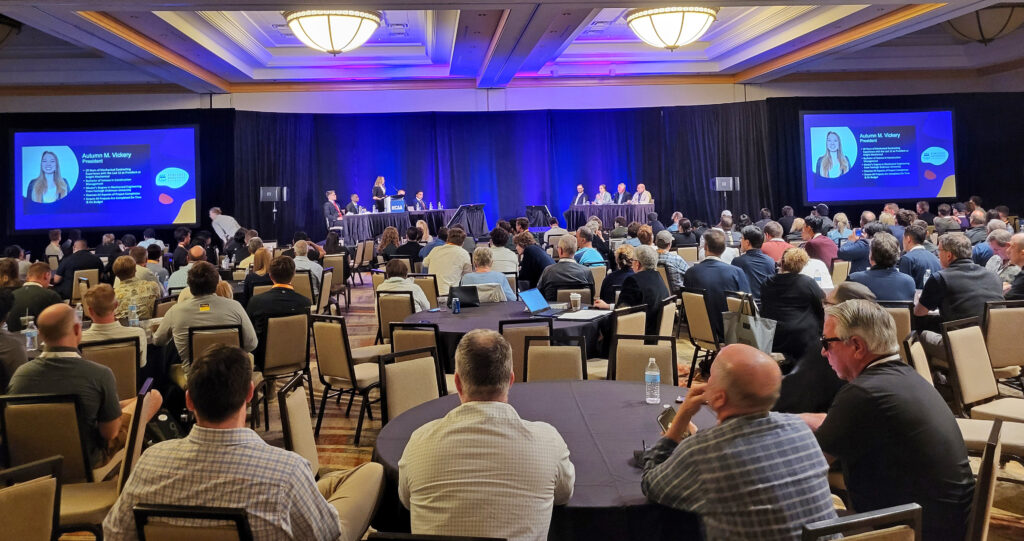 Joani Lico, a junior mechanical engineering technology major and president of the FDU-MCAA Student Chapter; Bruno Portes, a sophomore mechanical engineering major and vice president; Autumn Vickery, a junior mechanical engineering and secretary; Nasheem Nance, a senior mechanical engineering technology major; and Yulien Liz, a sophomore mechanical engineering technology major; spent the fall 2022 semester writing an extensive proposal to conduct the mechanical work for the National Western Center Campus Energy Plant in Denver, Colo. The National Office of the MCAA reviewed the written proposals and then selected the final four teams to present their bid in an oral presentation.
Junior Brandon Gomez and freshman Tadeo Cisneros, both mechanical engineering majors, also attended as back-up presenters.
As one of the final four, the FDU team presented at JW Mariott in Phoenix, Ariz. Each team presented for 10 minutes, and then conducted a 10-minute question-and-answer session with three professional mechanical contractors.
The other finalists were California Polytechnic State University, McMaster University (Canada) and Pittsburg State University, which won first place. FDU received a $2,500 prize and a trophy. The MCAA also released the honorable mention list, which includes Purdue University, University of Maryland at College Park, University of Washington, Ball State University, Kent State University, and Wentworth Institute of Technology.
"We are extremely proud of our students. Their remarkable accomplishments in this competition resulted from hard work, teamwork, discipline and creativity. These are the same attributes that we instill in our students," says Alfredo Tan, director of Gildart Haase School of Computer Sciences and Engineering. "We are grateful to the faculty advisers who supervised our students at the MCAA forum and competition, as well as to the mentors of the Mechanical Contractors Association of New Jersey, our long-standing industry partner, who worked tirelessly and provided invaluable guidance to our students on their project."