November 30, 2023 — On a perfect late autumn day in front of a large crowd of faculty, staff and students gathered on the Metropolitan Campus, Fairleigh Dickinson University dedicated one of its most important gathering spaces with the official unveiling of the Greg Olsen Student Union.
Olsen, BS'66, BS'68, MS'68, who is FDU's largest benefactor, was on hand to deliver remarks and reveal both the signage on the front of the building, as well as a plaque that he unveiled with his daughter Krista, marking the official dedication of the building, which opened in 1969, just one year after Olsen received the third of his degrees from FDU.
Uchenna Baker, vice president for Student Affairs and Division III athletics administration and dean of students, who emceed the event, said that "it's impossible to fully quantify what Greg Olsen's support of Fairleigh Dickinson means but hopefully having this daily reminder, in such an integral part of campus, for every current and future FDU student will, in part, make sure that we are doing justice to your incredible legacy."
President Michael Avaltroni, like Olsen an FDU alumnus who credits his transformational experiences as a student for his professional successes, noted that "Greg is an embodiment of the fact that FDU gives opportunities to students who often aren't sure where they are going, aren't sure where they are heading, but often they come here, and they explore, and they find their path. I can think of no greater mission and no greater impact for a University than to have that as its legacy, and I can think of no greater example of that legacy than Greg."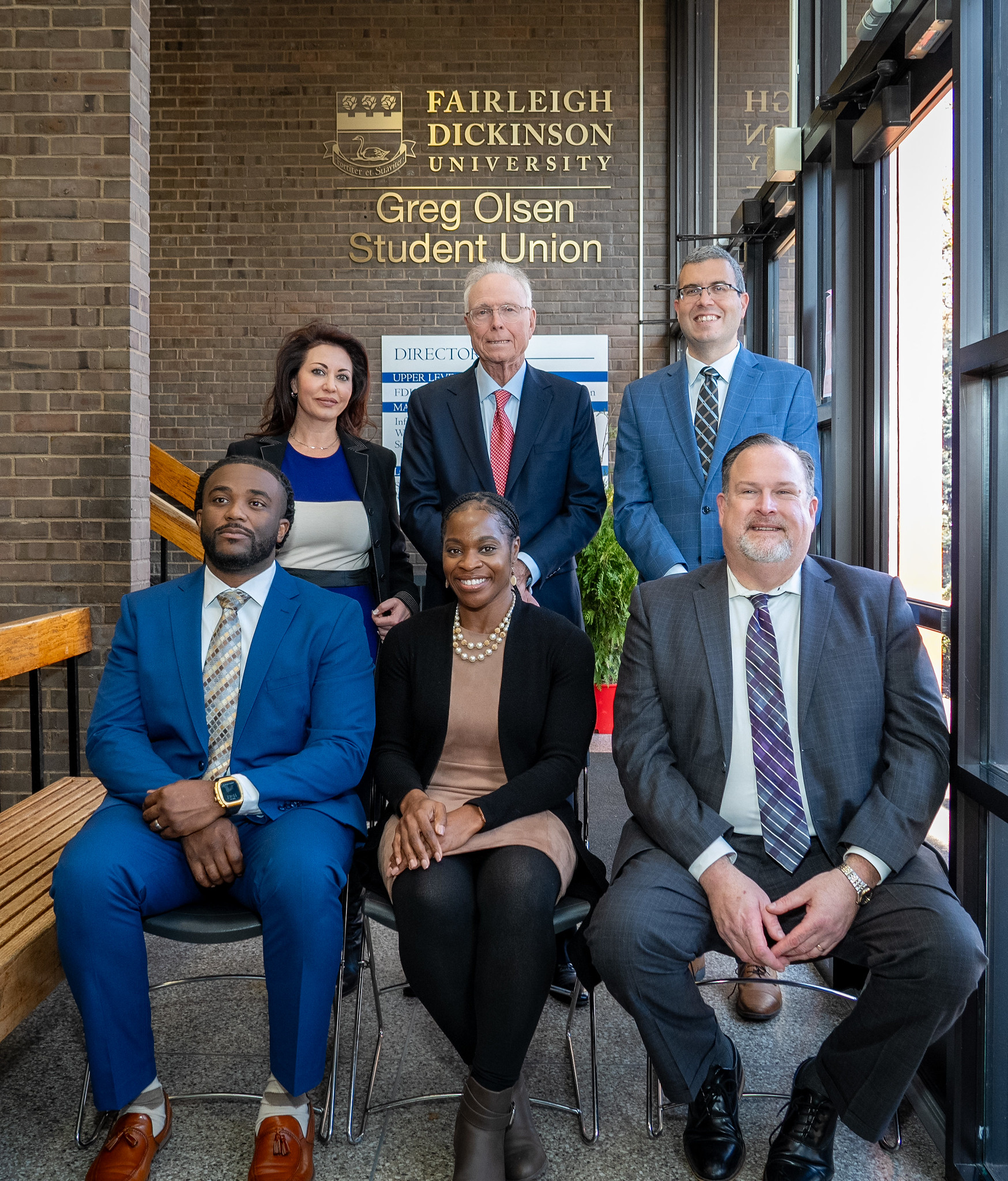 Assistant Vice President for Student Affairs Craig Mourton, a 20-year employee of FDU who has spent his career working on the front lines with students, said, "Having Greg's name going forward on our Student Union is significant in so many ways. We want this space to be one where deep connections are formed and strengthened, lifelong friendships are created and students' passions are ignited. To have someone's name on this building who has embodied the idea of finding yourself – and jumpstarting your dreams – like Greg Olsen has in his remarkable career and life, is altogether fitting."
Olsen, who has been a scientist, inventor, venture capitalist and entrepreneur – as well as just the third civilian to visit the International Space Station – credits FDU for giving him the chance to succeed. He is FDU's largest donor with more than $10 million of lifetime giving.
"I was not a particularly good high school student; in fact, I had failed trigonometry during my senior year," recounted Olsen. "So how does a guy who failed trig in high school wind up with a Ph.D. in materials science? And the short answer is FDU."
Olsen would recount how he had to hustle to take a trigonometry class that summer just to get into FDU and finished his first semester with four C's and a D. With the support of key faculty and staff he righted the ship and finished his undergraduate career on the Dean's List … a sign of things to come in a remarkable life and career.
"These events made me realize that FDU is a place for second chances, a place for opportunity," said Olsen. "The experiences I've had have been shared with many, many thousands of grateful students. I look forward to the coming years and doing what it takes to help Fairleigh prosper and to remain the citadel of opportunity that it has always been."
Said Avaltroni in summarizing Olsen's commitment and support of FDU, "On behalf of all of us at FDU; myself, our leaders, our faculty and staff, but most of all our students and alumni, thank you for your generosity … thank you for your impact and thank you for the pride you bring to Fairleigh Dickinson University."