FDU Students (And Their Signs) Celebrate PA Week on "The Today Show"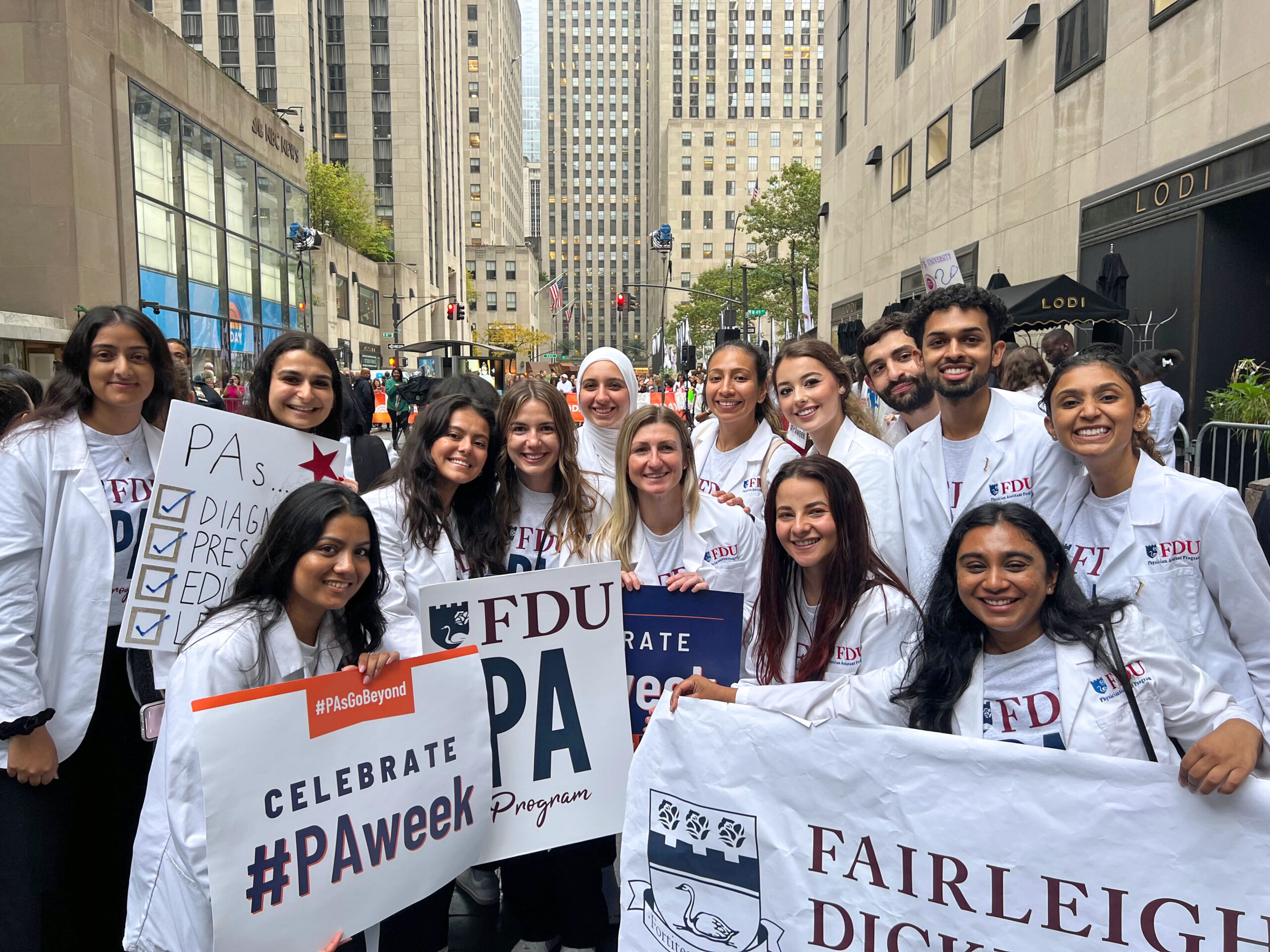 By Kenna Caprio
November 10, 2023 — On a rainy Friday in October, Fairleigh Dickinson University students in the physician assistant (PA) program woke up early to board a bus at 5 a.m. Bound for New York City, and "The Today Show" plaza, the students were celebrating PA Week.
"Despite the early hour and a little rain, our incredible PA students radiated enthusiasm," says Amela Suljic, a graduate student in the PA program, and a student representative who helped coordinate the trip. "It's a memory we'll cherish, a celebration filled with happiness and pride, and we hope the tradition continues for future cohorts!"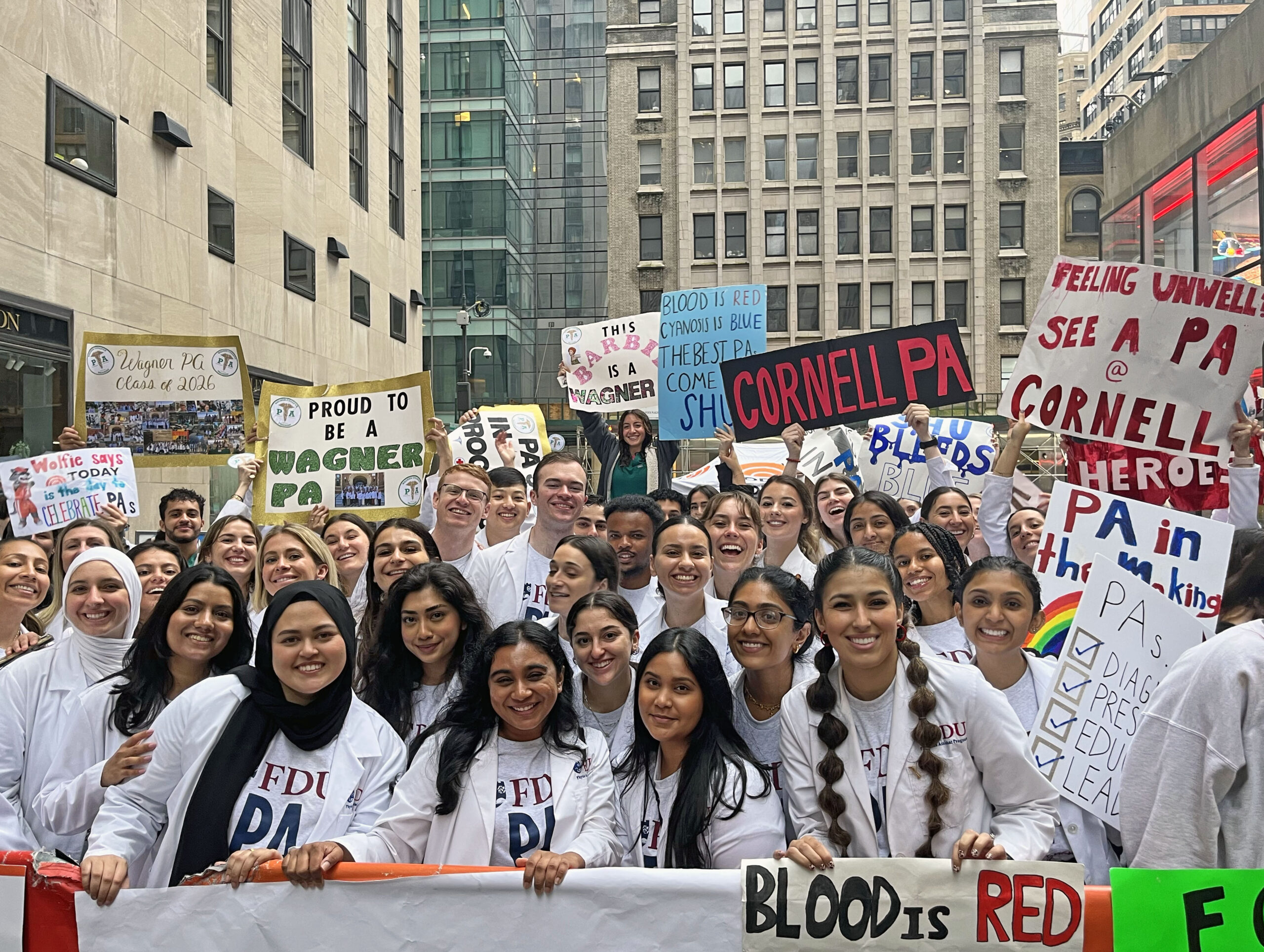 "We are looking forward to continuing with this tradition and expanding our PA Week celebrations in the future," says Patricia Lemmerman, assistant dean for student affairs and community engagement in the School of Pharmacy and Health Sciences.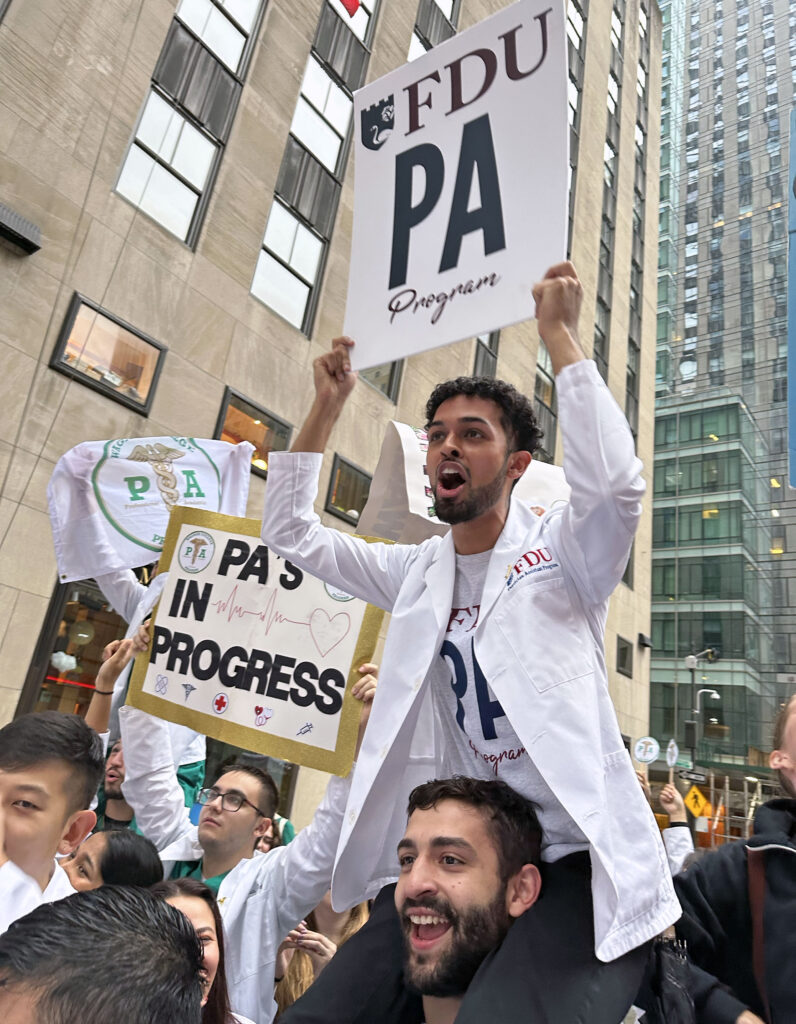 National PA Week, which ran October 6 – 12 this year, calls attention to the profession by celebrating the health care work physician assistants do in a variety of care settings.
"PA Week emphasizes the significance of their role in the health care system and encourages recognition and support for these professionals," says Suljic.
Signs and banners in hand, and donning custom shirts, the 50 FDU students found a spot front and center on the plaza and were featured on "The Today Show" several times as cameras swept the crowd. Ellen Mandel, PA program director and chair, and Chadwin Sandifer, executive associate dean for the School of Pharmacy and Health Sciences, joined the students on the plaza.
"FDU's PA program, marked by its distinctive strengths, stands out as a beacon of excellence," says Suljic. "I'm grateful for the incredible faculty; for the unwavering support from the FDU administration; and for the unique opportunity to contribute to and benefit from a program that values education as much as it does the success and wellbeing of its students."