Five questions with Nanakua Aboagye-Addo, the 2023 Metropolitan Pinnacle Award recipient
Interview by Kenna Caprio
May 2, 2023 — "My sister is an alumna. The year I graduated from high school, she graduated from FDU with her MAT. I saw up close her experience here, and realized, 'This is a good place for me.'" That initial realization has proved true beyond a doubt. With plans for a career in nursing and public health, Nanakua Aboagye-Addo, buoyed by a robust clinical, honors and liberal arts education, is ready for what's next.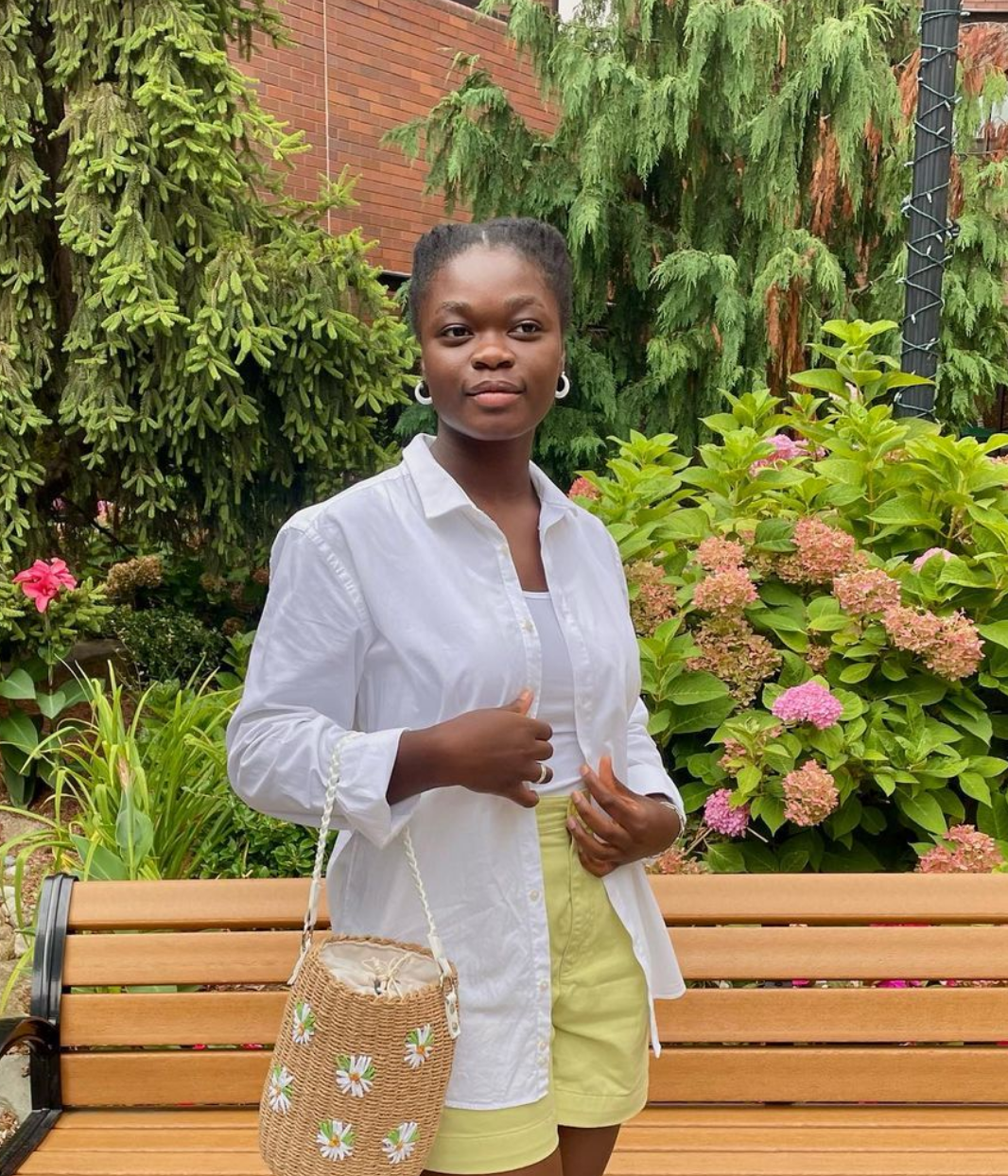 FDU: If you could relive your college days at FDU, what would you do differently?
NAA: Take some business classes to strengthen that knowledge base. Until FDU, I never realized that I could be in health care administration or sustainability. There are so many avenues I'm interested in — particularly community health. Originally, I thought I'd become a cardiac nurse after graduation. But I did my senior thesis on emotional eating in adolescents, and my freshman thesis was on the Flint and Newark water crises. I realized that I could meld my interests in nursing and public health.
My mom is also a nurse. My sister is a teacher. My brother is a social worker. I was always going to be in public service. Being a nurse allows you to give holistic care.
FDU: What's the most unexpected thing you've learned along the way?
NAA: Things about myself, like my leadership abilities. I never saw myself as a true leader. But eventually, I became president of the Student Nurses Association and the African Heritage Society on campus. I was inspired by other women of color, and in these clubs, I found support for myself, students and the school all at the same time. Now I realize I can be a successful leader in the medical field, combining public health, nursing and medical research.
FDU: Which campus club or organization has meant the most to you, and why?
NAA: The Student Government Association (SGA) because that's where it all started for me. It's open to everyone, I love that. I was a freshman representative and I was just going to meetings to learn, to see the potential of FDU and listen to people. It was my time to listen and to be quiet. I saw every aspect of student life represented and students with the same values and drive as me. SGA opened up student life for me.
FDU: When you feel unfocused or overwhelmed, how do you reset?
NAA: The number one thing is sleep. When my sleep schedule gets messed up, it's not good. Sleep is one of the best medicines. And you have to make sure you go outside. Go on a walk after class. I really learned about self-care in college. My mom always prioritized walks and the sun, too. You release stress just by going outside.
FDU: What's an example of you seizing the moment, or seizing an opportunity at FDU?
NAA: The entire world changed when I was in college. Every single year of college was different because of COVID-19.
In my Honors Academy seminar sophomore year, we made a documentary using Zoom. It was about how streaming services helped people process the pandemic and create unity. For the documentary, we studied different generations and had representation from Generation X, Millennials and Generation Z. I was so scared because I knew nothing about film. But we studied the process and heard from film alumni earlier in the semester. I became the film's editor, editing clips while I was doing my nursing work. It was one of the hardest things that I've ever done, but so rewarding because I got a sense of almost every major. I loved working with other people, especially non-nursing majors. Honors Academy was just such an eye-opening platform.