Interim President Avaltroni named as influencer in higher education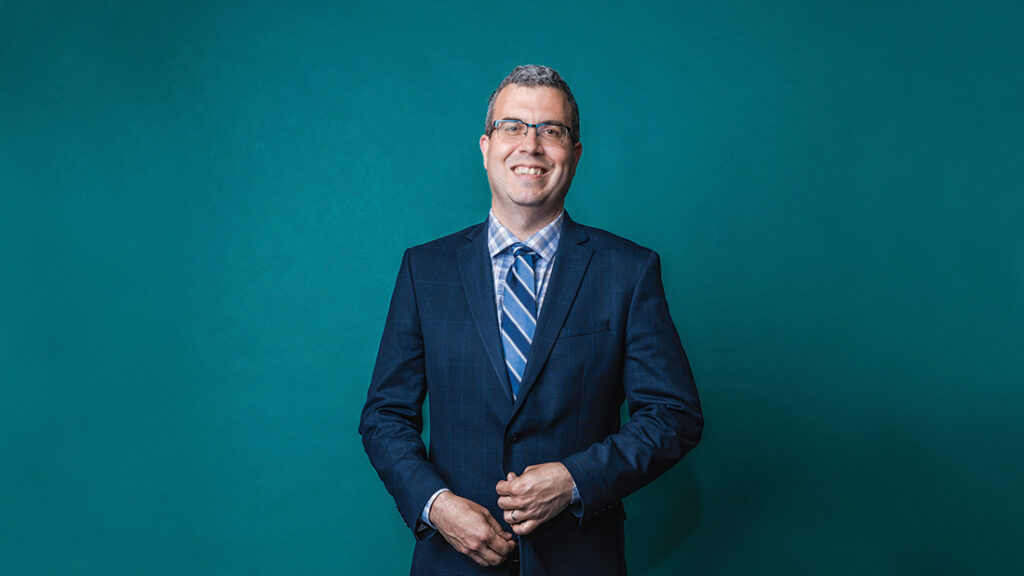 April 5, 2023 — Fairleigh Dickinson University Interim President Michael J. Avaltroni was recently named to the ROI Influencers: Higher Education list for 2023. Each year, ROI-NJ highlights the presidents, deans and directors with the most significant influence and impact at their schools — and within the business community.
Also in the same issue, Avaltroni was interviewed to discuss his thoughts on how schools can help bring meaningful (and much-needed) change to the higher education sector. Check out the article here.
An FDU alumnus, Avaltroni was named interim president on January 1. He previously had served as provost and senior vice president for academic affairs and, prior to that, as dean of the School of Pharmacy and Health Sciences. He also served as a faculty member and chair of the Department of Chemistry and Pharmaceutical Sciences. 
Avaltroni graduated from FDU in 1999 and then went on to gain an M.A. in chemistry in 2001 and a Ph.D. in chemistry in 2003, both from Princeton University. He joined the faculty at FDU in 2003.