Pharmacy students win quiz bowl!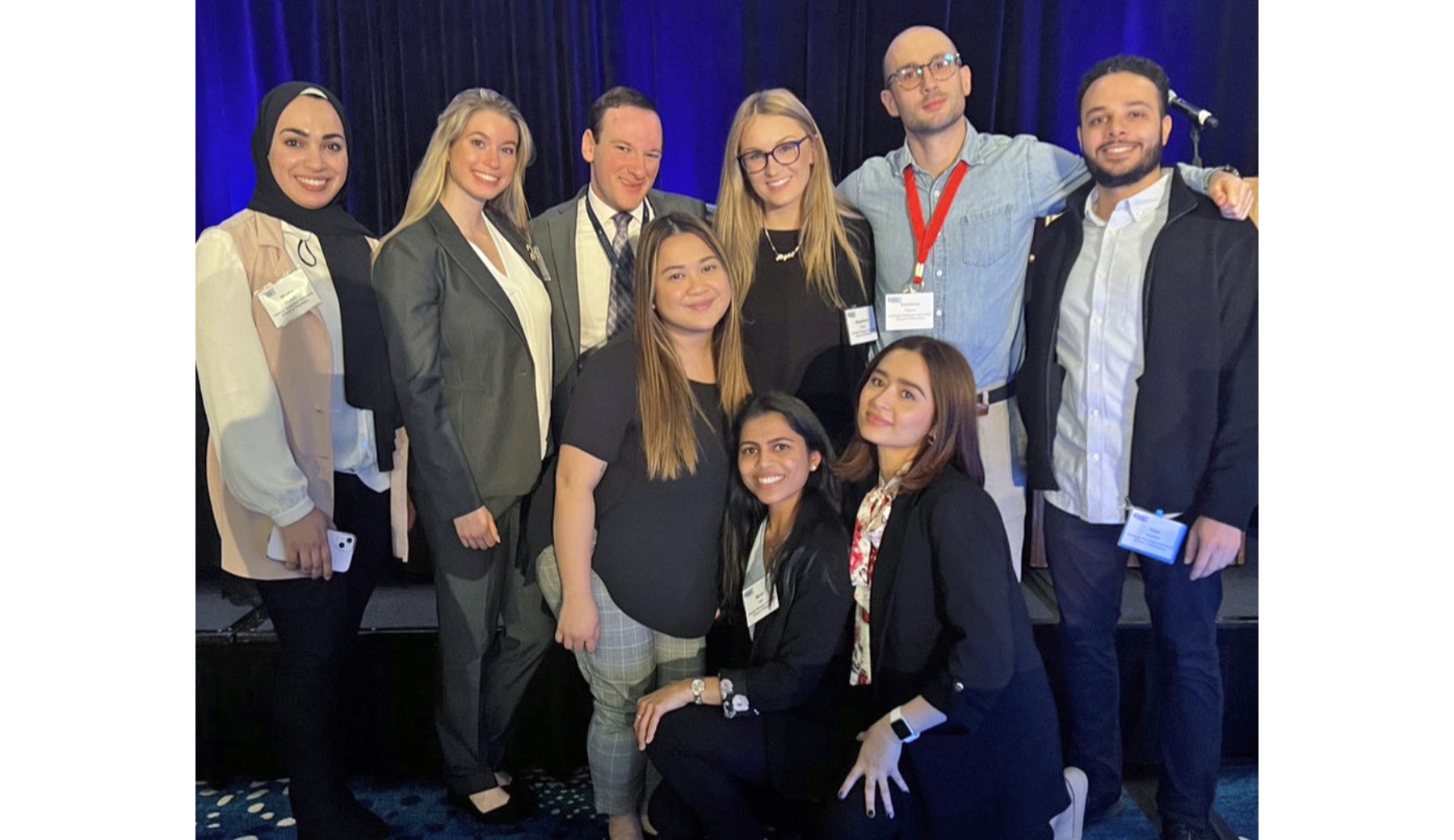 April 6, 2023 — Two teams of pharmacy students from Fairleigh Dickinson University — Sedation Vacation and The Paralytics — took first and second place at this year's College Bowl Competition hosted by the New Jersey Society of Health-System Pharmacists.
"We went in hoping to win, but initially participated just because it seemed like a fun trivia and networking event," says third-year pharmacy student Odai Abdallah. "We definitely grew closer as a group, not just from the wins, but also from practice and prep, spending time with one another discussing class topics and answering questions."
In the knowledge-based quiz bowl, styled after "Jeopardy!," questions cover a wide variety of topics — internal medicine, infectious diseases, critical care, pharmacokinetics, pharmacy calculations, federal law and regulatory issues, and lab/monitoring procedure.
"This experience and the win were unparalleled," says Shatha Daghash, a fourth-year pharmacy student. "It was a privilege to compete alongside such talented individuals."
The FDU teams competed against five other groups hailing from pharmacy schools in New Jersey, New York, and Pennsylvania.
"Our students dominated the stage by demonstrating their knowledge in pharmacy, processing information and thinking critically quickly," says Elif Özdener-Poyraz, associate professor of pharmacy practice, and faculty adviser to the teams. "They represented our school extremely well and we are all very proud of them for this great achievement!"