Preparing for Lift-off: Senior Gabriel Boadi Gains Valuable Experience at Boeing
By Rebecca Maxon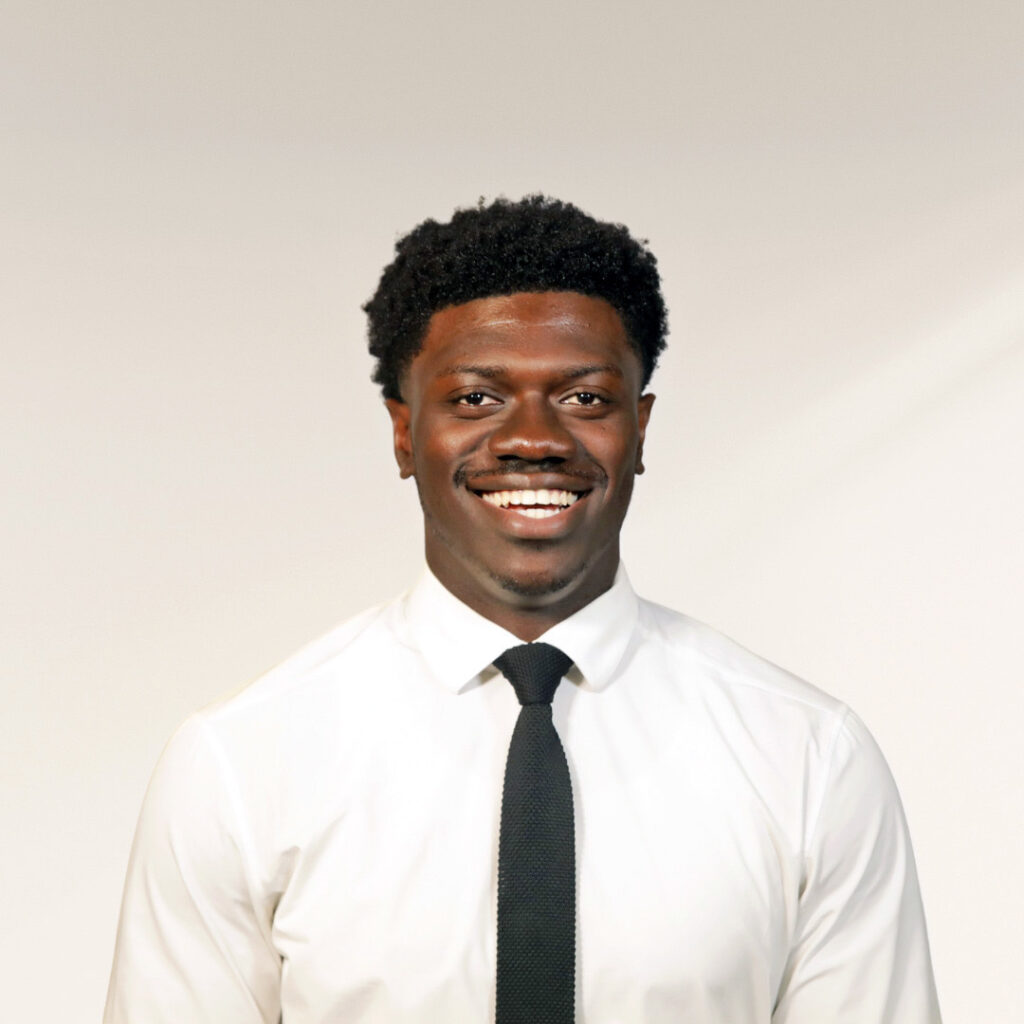 October 10, 2023 — Gabriel Boadi, a senior computer science major with a concentration in cybersecurity and information assurance at the Metropolitan Campus, had the opportunity of his lifetime in summer 2023 — an internship with Boeing Commercial Airplanes in the Seattle, Wash., area. Boadi credits FDU's National Society of Black Engineers (NSBE) chapter with helping him secure the position.
He became involved in the chapter after alumnus Jonathan Aboky-Djanty, BSEE/MSEE'22 (Metro), approached him about joining, explaining the benefits and opportunities available. Boadi is now president of the chapter.
At NSBE's annual conference in Kansas City, Mo., last spring, he handed his résumé to several potential employers. Boeing was interested and asked him to interview on the spot. "A couple of days later, they called me with an internship offer that was specifically the experience I was looking for: product security engineering," he says.
"I was on the cybersecurity certification team. I'd do an analysis on a specific aircraft system, and if approved by the higher-ups, then that report would be sent to the Federal Aviation Administration (FAA) for approval to put that system on a plane."
Back on campus, Boadi works part-time as a network support specialist. "This job is a blessing," he says.
"In class and lectures you learn the theories of computer science. With the job, I'm getting to physically touch the things I'm seeing on the slides in class and learn how they are connected to each other. Working hands-on gives you a different perspective on what you are learning," he says.
Boadi is also involved in the Black Men's Alliance (BMA), for which he is responsible for public relations, and is vice president of FDU's Association of Computing Machinery (ACM) chapter.
"BMA is about Black men coming together trying to create a safe space for other Black men so they can communicate how they feel, share ideas and enjoy activities," he says. One important aspect of creating this space is respect for others. Boadi credits his parents, who immigrated from Ghana, West Africa, with teaching him the value of respect. "They instilled in me the cultural background — the morals, the ethics, etc. — that they learned back home in Ghana."
ACM is a professional club with the goal of uniting the students and faculty interested in computing and providing for them a forum for intellectual discussion and networking. For example, "they offer certifications, host speakers (some alumni) and hold résumé bootcamps," Boadi says.
The most important thing he's learned from his internship, his job at FDU and his participation in these clubs is the importance of communication. "I've learned how to communicate personally and in a work setting — particularly how to send emails and how to present in a corporate setting, and how to communicate when I need help," all of which, he says, is much different from presenting in the classroom.
Boadi's infectious personality has made it easy for him to succeed at this. "I am an easygoing individual, someone to share a laugh with, someone to motivate you and someone who will give all glory and praise to God."