Wroxton College Named Top Study Abroad Provider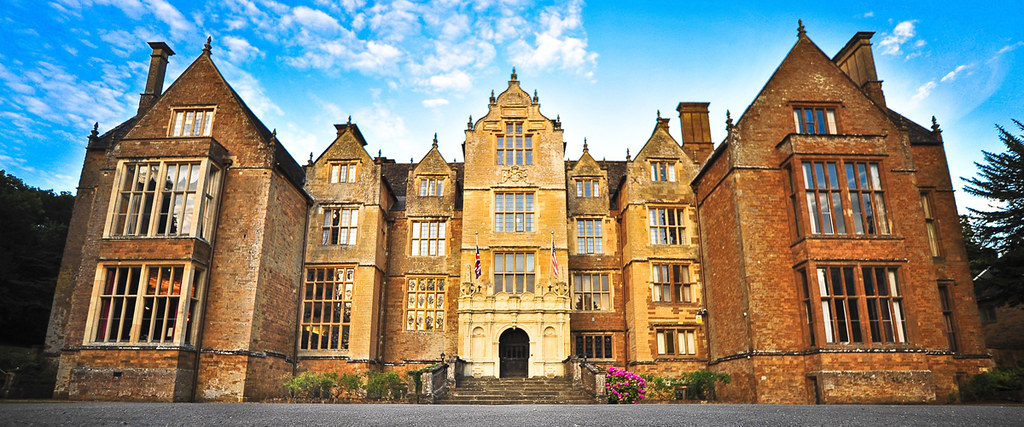 February 6, 2023 — Wroxton College of Fairleigh Dickinson University was selected by Go Overseas as one of the Top Study Abroad Providers for 2022 for Academics as part of their Community Choice Awards 2022: Study Abroad. For the annual Go Overseas Community Choice Awards for Study Abroad providers, the outfit looked at those providers who truly excel at offering students an unforgettable study abroad experience.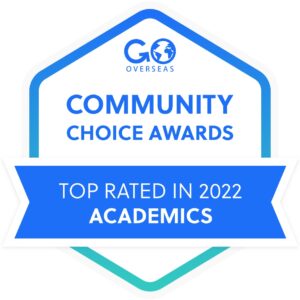 "We are delighted to be recognized for the excellence of Wroxton College's curricular and co-curricular offerings, which our students and alumni have cherished since the College opened in 1965," said Jason Scorza, FDU's Vice Provost for International Affairs.  "While Wroxton's educational model is based on the traditional British tutorial, the College continues to innovate, as evidenced by our new pre-professional theatre program offered in partnership with the Royal Shakespeare Company." 
Winners of the Go Overseas Community Choice Awards were named by the people who matter most – the vibrant community of student travelers and alumni.  Wroxton College was named a winner based on the following criteria:
Top Study Abroad Providers: Academics
Study abroad is an opportunity for many things: freedom and independence, travel, exploring the world, and expanding one's worldview… but it's also a time to learn. Academics are an important part of studying abroad, and we ask all study abroad alumni to rate their academic experience abroad.
"In its close to sixty-year history, studying abroad at Wroxton College has always been considered both equal parts academic rigor and cultural exploration. To be recognized by Go Overseas as one of the Top Study Abroad Providers of 2022 for Academics speaks to the talent and dedication of Wroxton's faculty, and to our belief that students can both work hard and learn, while experiencing an incredible semester abroad in the unique environment that is Wroxton College," said  Brian Swanzey, FDU's University Director of Study Abroad.
Learn more about the selection process by visiting the Community Choice Awards page.
Fairleigh Dickinson University
Fairleigh Dickinson University offers more than 100 undergraduate and graduate degree programs, including doctoral programs in education, pharmacy, nursing practice, clinical psychology and school psychology and an AACSB-accredited business school. Degree programs are offered on two New Jersey campuses and at two international campuses: Wroxton College, in Oxfordshire in England, and the Vancouver Campus, in British Columbia, Canada. For more information, visit FDU.edu.
Wroxton College
FDU's Wroxton College is a fully modernized 17th-century Jacobean mansion that was once the home of Lord North, England's Prime Minister during the American Revolution. Located in the heart of England, Wroxton's bucolic campus is just minutes away from Oxford and Stratford-Upon-Avon. Since FDU opened its British campus in 1965, Wroxton has been chosen as the overseas study site for students from more than 250 colleges and universities nationwide.