Biochemistry BS, Cosmetic Science MS: combined degree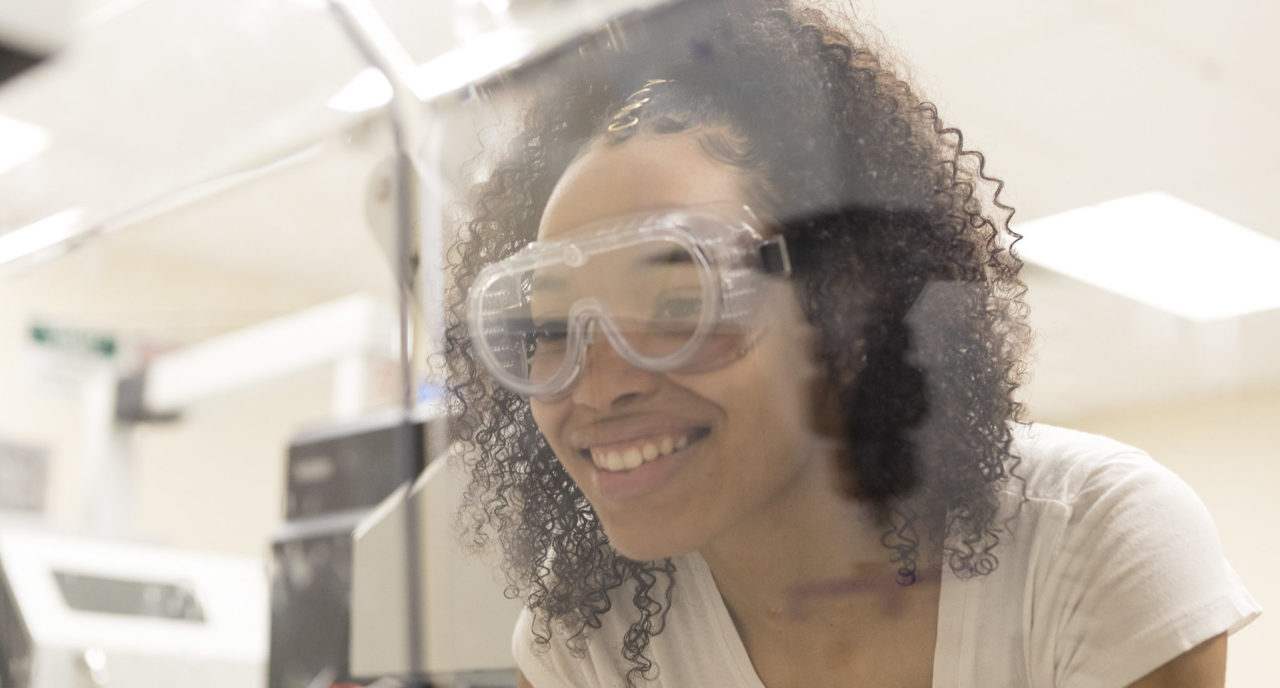 The department of Chemistry, Biochemistry and Physics offers a five-year program that allows qualified students to attain a Bachelor of Science degree in chemistry and a Master of Science degree in science with a cosmetic science concentration.
Degree Plan
NOTE: All students are required to complete the General Education Requirements of their campus in fulfillment of their Bachelor degree requirements.
Semesters 1 and 2
Semeters 3 and 4
Semesters 5
Semester 6
Semester 7
CHEM2211 Inorganic Chemistry Lecture
CHEM2221  Analytical Chemistry Lecture
CHEM2223 Analytical Chemistry Laboratory
Cosmetic Science Requirement
Cosmetic Science Elective
Semester 8
CHEM2314 Inorganic Chemistry Laboratory
CHEM4233 Instrumental Analysis Lecture
CHEM4234 Instrumental Analysis Laboratory
CHEM4215 Advanced Inorganic Chemistry (or)
CHEM4373 Polymer Chemistry
Cosmetic Science Requirement (3 credits)
9th Semester
Cosmetic Science Requirement (6 credits)
Cosmetic Science Elective (3 credits)
Graduate Elective (3 credits)
10th semester
Cosmetic Science Requirement (6 credits)
COSC6548     Cosmetic Science Lab
Graduate Elective (3 credits)
Cognate Requirements
Semesters 1 and 2
Semesters 3 and 4
Semester 6
Major Requirements:
Advance Mathematics Course: select one course, three credits, from the following:
MATH2203        Calculus III
MATH2337        Applied Statistics
Graduate Courses for BS and MS degree: Students should consult with their advisors for course selections and new course offerings.
Required Courses: Twenty additional credits from the following
Cosmetic Science Electives (6 credits)
Graduate Electives (9 credits):
Includes any 5000 level or higher graduate course in Chemistry (CHEM), Biology (BIOL), Marketing (MKTG), Pharmaceutical Chemistry (PHAR), Management (MGMT), Communication (COMM, CCOM), or Cosmetic Science (COSC).
A minimum of 120 credits is required for the BS degree, and a minimum of an additional 23 credits for the MS degree, for a total of 143 credits for the combined degree.