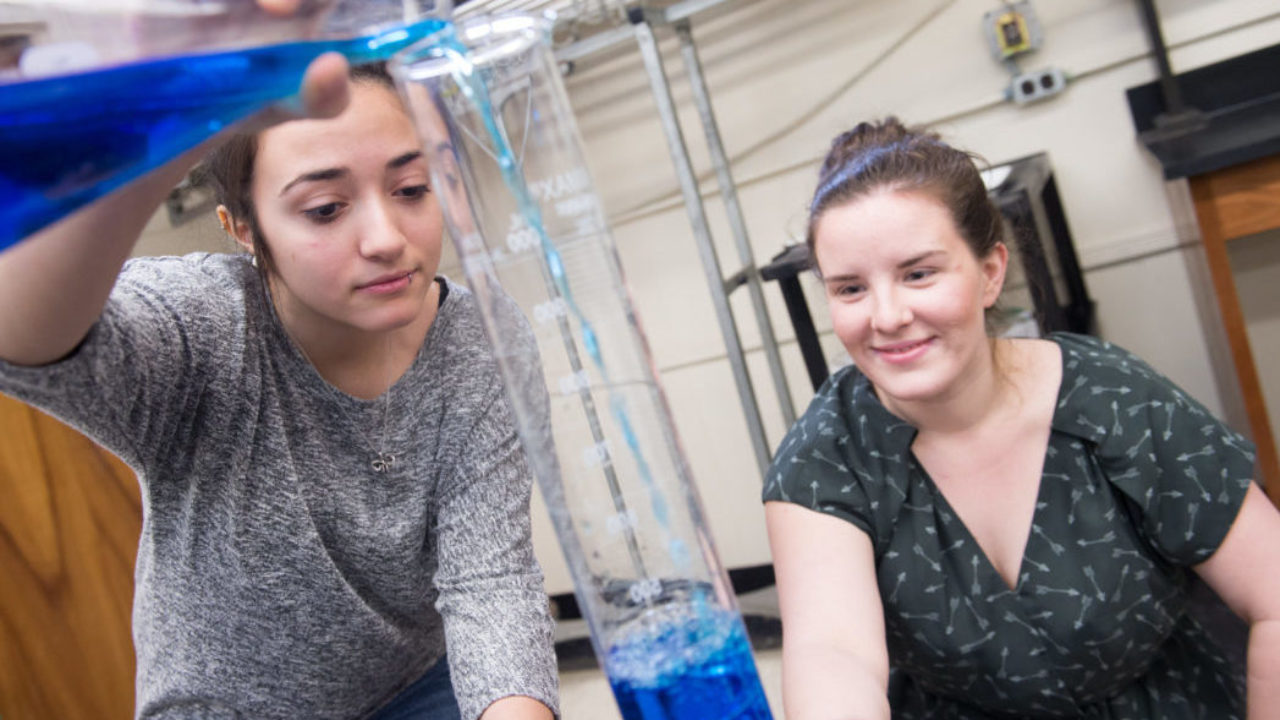 The B.S. in Chemistry program is the primary degree for entry into the chemical and pharmaceutical industry and also for graduate programs in chemistry, biochemistry, pharmaceutical chemistry, bio-medical engineering, and many other areas. This degree program is especially suitable for potential applicants to professional schools in medicine, pharmacy, and veterinary medicine. Pre-med students usually take the MCAT exam in their junior years after completing organic chemistry. The curriculum is certified by the American Chemical Society.
Degree Plan
NOTE: All students are required to complete the General Education Requirements of their campus in fulfillment of their Bachelor degree requirements.
Semesters 1 and 2
Semesters 3 and 4
Semesters 5
Semester 6
Semester 7
Semester 8
Cognate Requirements
Semesters 1 and 2
Semesters 3 and 4
Major Requirements
Science Electives:  Any upper-level (3000 or 4000) undergraduate or graduate science course or Independent Study
Free Electives: May be chosen from any courses offered at the University after consultation with an advisor (student may not take BIOL1101 -1102). (Foreign language is recommended for students intending to go to graduate school.)
Advanced Mathematics Course: select one course, three credits, from the following:
Major electives: Take 1-8 credits of CHEM or BIOL. Please see an advisor for a list of courses.
A minimum of 120 credits is required for graduation.
QUEST Options available
BS in Chemistry/MAT, Secondary Ed and Special Ed Concentration
BS in Chemistry/MAT, Elementary Ed Concentration
BS in Chemistry/MAT, Secondary Ed Concentration
BS in Chemistry/MAT, Elementary Ed and Special Ed Concentration
BS in Chemistry/MAT, P-3 Certification
BS in Chemistry/MAT, Secondary Ed and ESL