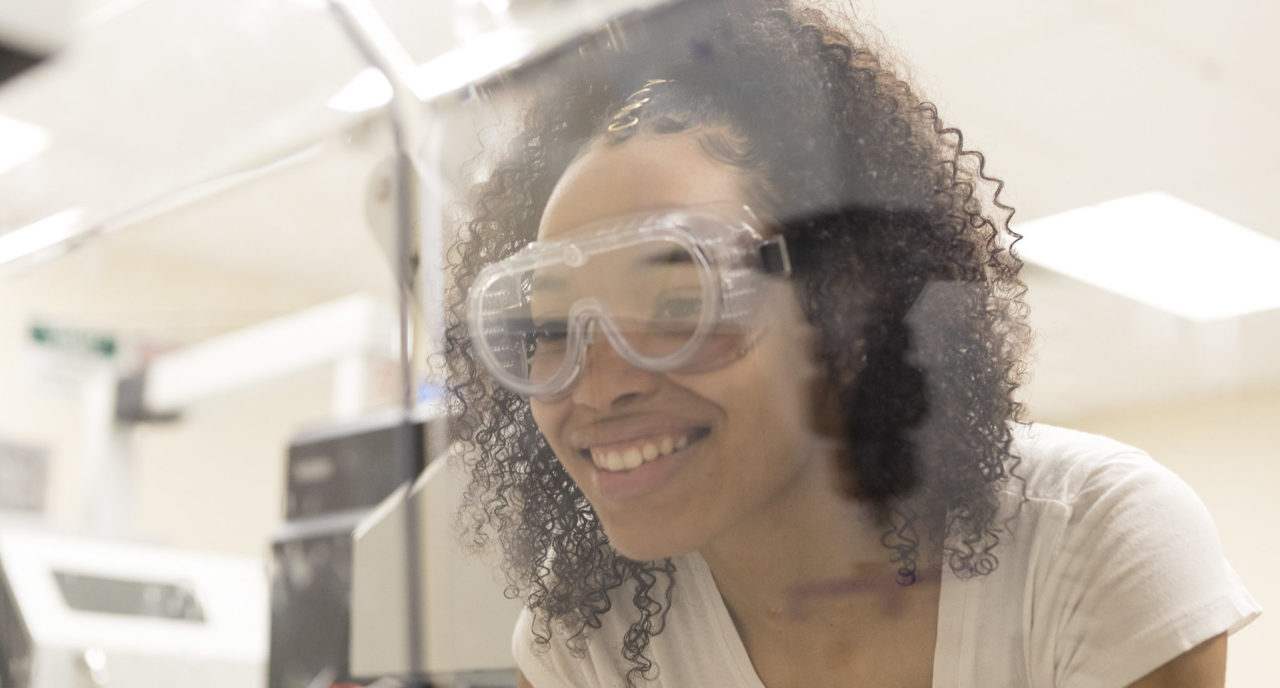 The Gildart Haase School of Computer Sciences and Engineering offers a Bachelor of Science in Civil engineering (B.S.C.E.) degree program that prepares graduates for entrance into the profession of civil engineering or graduate study. Civil engineering graduates work in the industry as civil engineers, typically specializing as:
Construction
Geotechnical
Structural
Transportation
Job Titles
Project engineers
Project managers
Job superintendents
Contractors
Estimators
Schedulers
Examiners
Surveyors
As the nation's infrastructure ages, more civil engineers will be needed to supervise projects that maintain, repair, rebuild, or upgrade highways, bridges, dams, waste treatment plants, and water systems. Civil engineers are also needed to design and build new houses, buildings, highways, and various components of infrastructure as the population continues to grow. Moreover, they will contribute to energy conservation, environmental sustainability, and environmental protection by building and maintaining smart green buildings and cities, as well as managing renewable energy projects, including building structures to support solar arrays and wind turbines in addition to dams and geothermal plants.
The B.S.C.E. curriculum provides students with a varied and balanced educational experience through an appropriate combination of theoretical concepts and practical applications. It also provides them with an engineering design experience that expands in breadth and depth as they progress through their studies. A stimulating course of study is maintained by offering students a variety of contemporary courses. The engineering laboratory experience is fully integrated with coursework. Students work in state-of-the-art laboratories.
The program focuses on three key areas of civil engineering:
Structural
Geotechnical
Environmental engineering
Students will learn to analyze, test, and use soils and construction materials; design, build, operate, and maintain infrastructure and facilities; estimate construction costs; manage projects; and interpret contracts and specifications.
Professional Accreditation
The B.S. in Civil Engineering program has applied for an initial accreditation review with the Engineering Accreditation Commission of ABET, https://www.abet.org, and it is under review.
Educational Objectives
The educational objectives of the B.S. in Civil Engineering program define the career and professional accomplishments that the graduates are being prepared to achieve three to four years after graduation. The program will produce graduates who:
Enter into and advance in the profession of civil engineering, particularly in the areas of structural, geotechnical, or environmental engineering.
Continue their formal education and obtain advanced degrees in civil engineering or other related fields.
Become responsible professionals and global citizens who are aware of ethical issues and societal needs and problems.
These objectives are consistent with the mission of Fairleigh Dickinson University to educate and prepare students as world citizens through global education. They also fulfill the needs of the program constituencies, which include students, alumni, employers, faculty, and the Industrial Advisory Board.
Student Outcomes
The B.S. in Civil Engineering program has adopted the student outcomes of the Engineering Accreditation Commission (EAC) of ABET as its own student outcomes, which define the attributes, skills and knowledge that the graduates are expected to possess upon or before graduation. Each civil engineering graduate will demonstrate the following attributes and achievements as required by the EAC of ABET upon or before graduation:
An ability to identify, formulate and solve complex engineering problems by applying principles of engineering, science, and mathematics.
An ability to apply engineering design to produce solutions that meet specified needs with consideration of public health, safety, and welfare, as well as global, cultural, social, environmental, and economic factors.
An ability to communicate effectively with a range of audiences.
An ability to recognize ethical and professional responsibilities in engineering situations and make informed judgments, which must consider the impact of engineering solutions in global, economic, environmental, and societal contexts.
An ability to function effectively on a team whose members together provide leadership, create a collaborative and inclusive environment, establish goals, plan tasks, and meet objectives.
An ability to develop and conduct appropriate experimentation, analyze and interpret data, and use engineering judgment to draw conclusions.
An ability to acquire and apply new knowledge as needed, using appropriate learning strategies.
Cooperative Education Option
Students in the B.S. in Civil Engineering program have the option to undertake a cooperative education experience and earn a total of 6 academic credits toward their technical electives. Note that these credits may not be substituted for any required coursework. The co-op experience provides students a real-world grounding, linking theory and practice, academic and industrial experiences, and college education and lifelong learning. It better prepares students for jobs, gives them a competitive edge in the job market, helps them develop networking skills and professional contacts, and allows them to experience career fields before graduation. Industry benefits from better-prepared graduates with real and relevant work experience – saving time and money by reducing the training period for new employees.
Degree Plan
The program requires the successful completion of 129 credits with a minimum cumulative grade point ratio of 2.00. The credit distribution is as follows:
Mathematics and Science Requirements (32 credits)
Liberal Arts Requirements (20 credits)
Civil Engineering Core Requirements (77 credits)
Semester 1 (15 credits)
ENGR1301 Engineering Practices, Graphics and Design (3 credits)
MATH1201 Calculus I (4 credits)
PHYS2201 Physics Laboratory I (1 credit)
PHYS2203 University Physics I Lecture (3 credits)
UNIV1001 Transitioning to University Life (1 credit)
WRIT1002 Composition I: Rhetoric and Inquiry (3 credits)
Semester 2 (17 credits)
ENGR1223 Introduction to CAD (2 credits)
ENGR3000 Modern Technologies: Principles, Applications and Impacts (3 credits)
PHYS2204 University Physics II Lecture (3 credits)
UNIV1002 Preparing for Professional Life (1 credit)
WRIT1003 Composition II: Research and Argument (3 credits)
Semester 3 (16 credits)
Semester 4 (18 credits)
Semester 5 (15 credits)
Semester 6 (18 credits)
CENG4242 Foundations (3 credits) 
CENG4276 Advanced Concrete Design (3 credits)
CENG4320 Transportation Engineering (3 credits)
ENGR3351 Applied Thermodynamics (3 credits)
ENGR4221 Engineering Statistics and Reliability (3 credits)
Science Elective (3 credits)
Semester 7 (15 credits)
CENG3256 Steel Structures (3 credits)
ENGR4210 Managerial and Engineering Economic Analysis (3 credits)
ENGR4263 Project Management in Engineering and Technology (3 credits)
UNIV2002 Global Issues (3 credits)
Technical Elective (3 credits)
Semester 8 (15 credits)
CENG3260 Environmental Engineering (3 credits)
CENG3270 Environmental and Land Use Planning (3 credits)
CENG4272 Advanced Steel Design (3 credits)
CENG4385 Senior Design Project (3 credits)
Technical Elective (3 credits)
Science Elective (3 credits)
The student must take 3 credits of lab science electives, to be chosen from the following list:
Science electives other than chemistry and physics may be taken with prior approval from a program adviser.
Technical Electives (6 credits)
The student must take 6 credits of technical electives, to be chosen from the following:
Other technical electives may be taken with prior approval from a program adviser. In addition, students may undertake a cooperative education experience and earn a total of 6 academic credits toward their technical electives.
Special Information
The U.S. Bureau of Labor Statistics, Employment Projections Program, projected the employment number of civil engineers to increase nationwide from 272,900 in 2012 to 326,600 in 2022 for an increase of 20% (53,700), which was significantly higher than 11% for all occupations and 9% for all types of engineers. It also reported the median annual salary for civil engineers with five years of experience and more was $79,340 in May 2012. As provided in the January 2013 Salary Survey conducted by the National Association of Colleges and Employers (NACE), the average starting salary of 2012 civil engineering graduates was $57,600, ranked #7 among the top ten earners. The Survey analyzed the actual starting salary data of Class of 2012 graduates from about 90 disciplines as reported by approximately 400,000 employers. Also, U.S. News's The 100 Best Jobs of 2014 ranked civil engineering profession at #18. Thus, the civil engineering program/profession will be very attractive to prospective students because of its excellent career opportunities, outstanding average starting salary, excellent median long-term salary, good job growth projected from 2012 to 2022, and great career fulfillment.
Program Enrollment and Degree Data
The official fall term enrollments of the B.S. in Civil Engineering program for the last five academic years and the number of degrees conferred during each of those years.
 

Academic Year

Enrollment Year

Total

 

Degrees Awarded

1st

2nd

3rd

4th

5th

Current

2021 -2020

FT

18

7

13

10

 

48

*11

*As of May 2021

Year

PT

 

 

2

1

 

3

1

2020 -2019

FT

14

13

11

5

 

43

1

 

PT

 

 

2

 

 

2

2

2019 -2018

FT

24

9

5

 

 

38

 

 

PT

 

2

 

 

 

2

3

2018 -2017

FT

25

3

 

 

 

28

 

 

PT

 

 

 

 

 

0

4

2017 -2016

FT

7

 

 

 

 

7

 

 

PT

 

 

 

 

 

0
FT- full time; PT- part time
Contact Information
Fares Jnaid, Ph.D., P.E., Program Coordinator