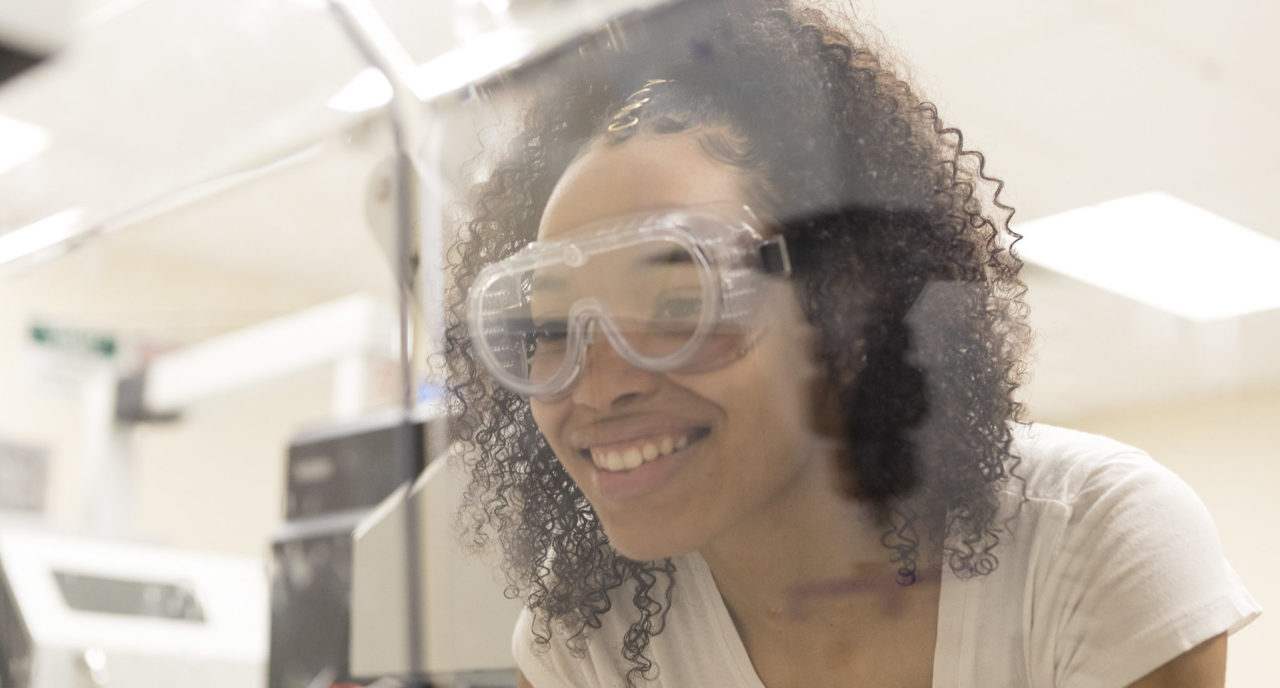 The Bachelor of Science in Civil Engineering (B.S.C.E.) degree program prepares graduates for entrance into the profession of civil engineering or graduate study. Civil engineering graduates work in industry as civil engineers, typically specializing as: construction, geotechnical, structural, transportation or environmental engineering.
The B.S.C.E. curriculum provides students with a varied and balanced educational experience through an appropriate combination of theoretical concepts and practical applications. It also provides them with an engineering design experience that expands in breadth and depth as they progress through their studies. A stimulating course of study is maintained by offering students a variety of contemporary courses. The engineering laboratory experience is fully integrated with course work. Students work in state-of-the-art laboratories.
Students will learn to analyze, test, and use soils and construction materials; design, build, operate, and maintain infrastructure and facilities; estimate construction costs; manage projects; and interpret contracts and specifications.
Educational Objectives
The B.S.C.E. program will produce graduates who:
Enter into and advance in the profession of civil engineering, particularly in the areas of structural, geotechnical, or environmental engineering.
Continue their formal education and obtain advanced degrees in civil engineering or other related fields.
Become responsible professionals and global citizens who are aware of ethical issues and societal needs and problems.
Student Outcomes
The B.S.C.E. program has adopted the Student Outcomes of the Engineering Accreditation Commission (EAC) of ABET as its own learning outcomes, which define the attributes, skills, and knowledge that the graduates are expected to possess upon or before graduation. Each civil engineering graduate will demonstrate the following attributes and achievements as required by the EAC of ABET upon or before graduation:
An ability to apply knowledge of mathematics, science and engineering.
An ability to design and conduct experiments, as well as to analyze and interpret data.
An ability to design a system, component, or process to meet desired needs within realistic constraints such as economic, environmental, social, political, ethical, health and safety, manufacturability, and sustainability.
An ability to function on multi-disciplinary teams.
An ability to identify, formulate, and solve engineering problems.
An understanding of professional and ethical responsibility.
An ability to communicate effectively.
The broad education necessary to understand the impact of engineering solutions in a global, economic, environmental, and societal context.
A recognition of the need for, and an ability to engage in life-long learning.
A knowledge of contemporary issues.
An ability to use the techniques, skills, and modern engineering tools necessary for engineering practice
The B.S.C.E. program plans to apply for an accreditation review from the Engineering Accreditation Commission (EAC) of ABET upon the degree completion of its first graduating class.
Degree Plan
Semester 1 (15 credits)
Semester 2 (17 credits)
Semester 3 (16 credits)
Semester 4 (18 credits)
Semester 5 (15 credits)
Semester 6 (18 credits)
Semester 7 (15 credits)
CENG3256 Steel Structures
ENGR4210 Managerial & Engineering Economic Analysis
ENGR4263 Project Management in Engineering and Technology
Technical Elective
UNIV2002 Global Issues
Semester 8 (15 credits)
Technical Electives: The student must take 6 credits of technical electives, to be chosen from the following list:
Other technical electives may be taken with prior approval from a program advisor.
Special Information
The U.S. Bureau of Labor Statistics, Employment Projections Program, projected the employment number of civil engineers to increase nationwide from 272,900 in 2012 to 326,600 in 2022 for an increase of 20% (53,700), which was significantly higher than 11% for all occupations and 9% for all types of engineers. It also reported the median annual salary for civil engineers with five years of experience and more was $79,340 in May 2012. As provided in the January 2013 Salary Survey conducted by the National Association of Colleges and Employers (NACE), the average starting salary of 2012 civil engineering graduates was $57,600, ranked #7 among the top ten earners. The Survey analyzed the actual starting salary data of Class of 2012 graduates from about 90 disciplines as reported by approximately 400,000 employers. Also, U.S. News's The 100 Best Jobs of 2014 ranked civil engineering profession at #18. Thus, the civil engineering program/profession will be very attractive to prospective students because of its excellent career opportunities, outstanding average starting salary, excellent median long-term salary, good job growth projected from 2012 to 2022, and great career fulfillment.