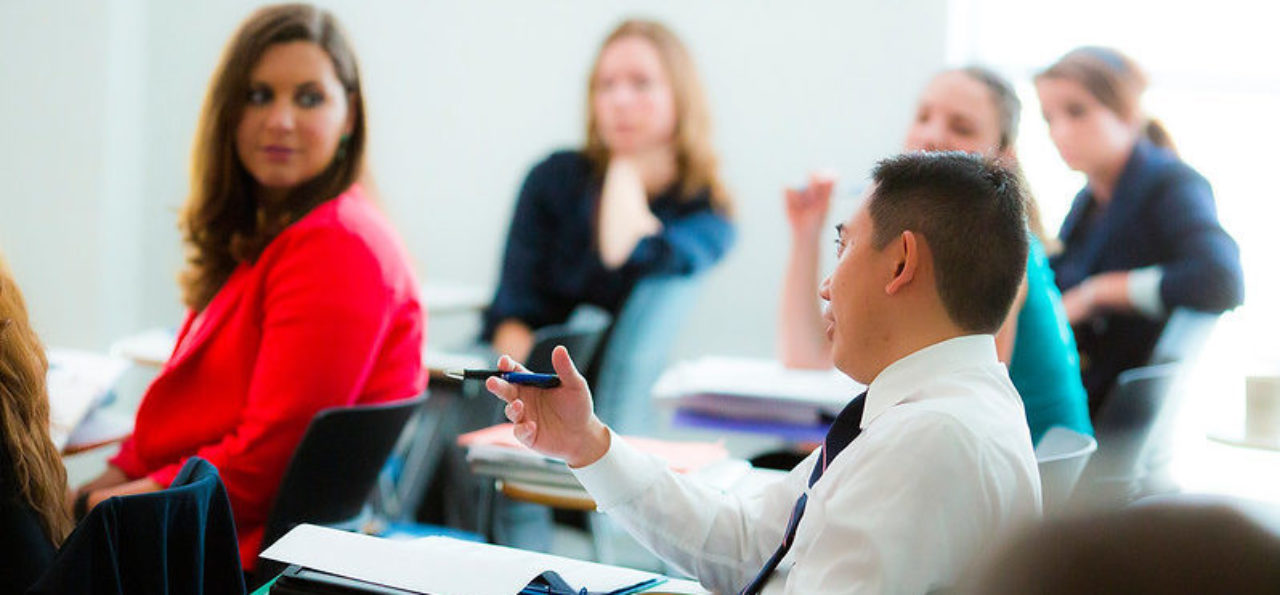 Department of Social Sciences and History
The minor in criminology enables students to examine the following as they relate to race, class, gender, and sexuality:
Nature and causes of crime,
Deviant and criminal behavior, and
Aspects of the criminal justice system (e.g. police, courts, prison, etc.)
Required (3 credits)
CMLGY1306 Introduction to Crime and Criminology
Electives (12 credits)
Select from the following:  
CMLGY1201   Introduction to Sociology
CMLGY2203   Research Methods in Criminology
CMLGY2204   Qualitative Research Methods  
CMLGY2211   Economics of Crime
CMLGY2300   Wrongful Convictions
CMLGY2307   Social Deviance
CMLGY2309   Major Works in Crime & Criminology
CMLGY2310   Social Problems
CMLGY2317   Probation & Parole
CMLGY2333   Criminal Law
CMLGY2360   Victimology
CMLGY2431   Anthropology of Crime
CMLGY2701   Penology
CMLGY2990   Crime in the City
CMLGY3005   Abnormal Psychology
CMLGY3012   Crisis Intervention
CMLGY3030   Surveillance and Security
CMLGY3040   Capture & Control
CMLGY3207   Offender Reentry & Reintegration
CMLGY3301   Women and Crime
CMLGY3307   Civil Liberties & Civil Rights
CMLGY3308   Law & Society
CMLGY3309   Policy Analysis
CMLGY3310   Juvenile Delinquency
CMLGY3316   Global Terrorism
CMLGY3348   Torture, Interrogation & the State
CMLGY3349   War & Crime
CMLGY3360   Forensic Psychology
CMLGY3404   International Criminal Law
CMLGY3997   Internship in Criminology
Course Descriptions
CMLGY1201 An introduction to sociology that explores society and culture, groups and organizations, socialization, deviance, social stratification, race and ethnicity, the family and education.

CMLGY1306 This course provides an understanding of crime and criminal justice. Students will examine theories of crime, individual and group criminal behavior and aspects of criminal justice systems from American and global perspectives.

CMLGY2203 This course provides an introduction to the theories and methods underlying modern social science research across sociology, political science, economics, and criminology. In this course, students will learn to assess the validity of social science research and design their own projects, using a variety of qualitative and quantitative techniques such as ethnography, content analysis, experiments and surveys. Students are required to have completed Math 1126 or Math 1128 and should have this level of mathematical skill in order to succeed in the required Methodological course.

CMLGY2204 Provides students with practical research skills which will enhance their competitiveness in the job market. The course helps students design qualitative research projects, using a variety of techniques such as interviews, ethnography, focus groups, and content analysis. In class, students will develop research goals, observe data collection, and practice conducting interviews, and focus groups.

CMLGY2211 An exanimation of how traditional economic tools have been applied to gain better understanding of why many people commit crimes and what police, prosecutorial and correctional programs and strategies society has employed to reduce crime by changing economic incentives (e.g. drug laws, gun control, and increased incarceration). The course examines measures of the costs of crime to society, the cost and benefits of anti-crime policies and the sensitivity of crime rates to business cycles and income inequality.

CMLGY2300 The course will examine the criminal justice system through the prism of cases in which an innocent person was convicted. It will examine the causes of proposed remedies for wrongful conviction and consider its implications for the criminal justice system as a whole. Topics will include mistaken eyewitness identification, forensic science, false confessions, prosecutorial misconduct, ineffective assistance, snitch testimony, and the death penalty. The class will explore the current debate regarding the significance of the number of wrongfully convicted people who have recently been exonerated.

CMLGY2307 What is considered deviant behavior and how do certain behaviors become deviant in the eyes of society? This class will examine the social construction of deviance and the different theoretical perspectives that explain deviance. Certain forms of deviance will be examined critically, including drug use, sexual deviance and suicide.

CMLGY2309 This course examines the major scholarly works in the field of crime and criminology. More specifically, students read the major writings that have influenced the way we approach causes of crime and how the criminal justice system responds to crime.

CMLGY2310 Examines the historical and sociological roots of critical social problems such as poverty, racism, sexism, crime etc.

CMLGY2317 Probation and Parole: Theory and Pratice This course examines the history of probation and parole from past to present. Specifically, we will look at the historical foundations of community-based corrections, the everyday operation of probation and parole and evaluations of the effectiveness of probation and parole.

CMLGY2333 A basic introduction to criminal law in the United States. Emphasis is upon social factors, norms, values and social policy considerations that shape modern criminal law. Subject areas include issues such as the justification of punishment, the elements of just punishment, and the death penalty as well as the study of substantive laws of homicide, rape and other criminal acts. Attention is also given to the emergence of international criminal law and the punishment of war crimes.

CMLGY2360 This course provides an overview of the field of victimology. In this course, students will gain an understanding of the nature and extent of criminal victimization, the criminal justice system's response to crime victims, and the policy implications of victimization research. Course readings will encourage analysis of an discussion of the legal, social and political implications of criminal victimization.

CMLGY2431 Murder, theft, corruption, genocide, sex trafficking, this course examines these topics from an anthropological perspective. Using cultural situations from around the globe, it investigates the complexities that generate and support crime, even while seeking to constrain and end it.

CMLGY2701 Penology is the study or the punishment of criminal offenders. This class will examine justifications for punishment and the methods of punishment used in our society. This course will also look at approaches to sentencing, the development of prisons and the evolution of correction in the United States.

CMLGY2990 Crime in the City is a course that will examine multiple sociological causes of crime in urban environments. Social problems such as poverty, illiteracy, fatherlessness, density, homelessness, unemployment, and segregation will be discussed. Additional contributing factors such as media and culture will also be evaluated. This course will conclude with an assessment of policies and methods that are intended to reduce urban crime.

CMLGY3005 This class examines the long-standing and serious forms of mental disturbance, including character disorders, brain damage, retardation and psychotic processes; central focus on classification, dynamics, symptoms and treatment, with practical experience as a companion to mental patients.

CMLGY3012 This class explores the theoretical and practical responses to traumatic events (e.g., crime, domestic violence, natural disasters, medical conditions, substance abuse, suicide and suicide attempts). Further, this class also examines the strategies utilized by treatment providers and first responders, such as police and firemen, to these traumatic events.

CMLGY3030 Recent revelations about data collection by actors as varied as the National Security Agency and Facebook have challenged many of our most basic beliefs about power and privacy. It is increasingly clear that our bodies, images, and words are ceaselessly tracked, sorted, profiled, stored in databases, and recalled by algorithms-all in the name of a loosely defined concept called "security". In this class, we will interrogate these uneasy relationships between surveillance and security, looking at both state surveillance practices as well as visual practices aimed at monitoring the state. By engaging with a broad array of media- academic research, social theory, television, film, fiction-we will debate the role of surveillance in generating security, but also focus on the ways that broad data collection can actually enable populations to act in new and beneficial ways.

CMLGY3040 Capture & Control: Geographies of Detention & Incarceration Modern democratic states often rely on practices of detention and incarceration in order to demonstrate (and increasingly, to circumvent) the power of the rule of law. As a result, international and domestic detention spaces like refugee camps, jails and for-profit prisons, war prisons, black sites, migrant detention islands, border checkpoints, and protest camps are utilized in an ever-expanding number of spatial, legal, and political contexts. In this course we will explore these spaces, and engage in a detailed historical and theoretical investigation of the complex and often-contradictory processes that produce them.

CMLGY3301 This course examines the major theoretical explanations of both female offending and victimization. We will analyze the sociological, cultural, and political forces that have shaped the construction of the female offender in society. Additionally, we will examine the role of gender in shaping the female experience within the criminal justice system as a whole.

CMLGY3307 Analysis of Supreme Court decisions concerning speech, press, religion, rights of women, racial discrimination and affirmative action.

CMLGY3308 Law as a determinate of social control and change analysis of legal systems and their administration with special emphasis on law affecting the poor.

CMLGY3309 Is Megan's Law a good policy? What about three strikes laws? Many criminal justice policies have been passed due to public sentiment without proper evaluation. The goal of this class is to teach students to critically analyze, evaluate and develop sound criminal justice policies.

CMLGY3310 This course examines the juvenile justice system in the United States, including the roles of the court, police and corrections. Current empirical evidence regarding trends in juvenile delinquency will be provided, along with a thorough examination of the theoretical causes of juvenile crime.

CMLGY3316 This course will provide an introduction to the study of terrorism. It will focus on explaining the formation of terrorist groups and the motivations behind terrorist behavior. To do so, it will draw upon theories from social psychology, sociology, political science, criminology, and history. The course will utilize historical examples as well as current examples of international and domestic terrorist groups around the world. Expert guest speakers will be provided to students to enhance understanding of terrorism today. Current case studies will supplement the academic text for this course.

CMLGY3348 This course explores state-sponsored interrogations and torture from empirical, normative, and analytical perspectives over time and across political space, beginning with a historical survey of torture and interrogation practices prior to 9/11. We then "interrogate interrogational torture" by turning to the "enhanced interrogation techniques" crafted by the Bush administration, to ask whether techniques amounted to torture, whether they were justified, and whether they were effective.

CMLGY3349 A historical and comparative of social, ethnic, religious and national conflicts with special emphasis upon understanding and analyzing the customary, moral and legal regulation of armed conflict. A case analysis approach is used to illustrate the complexity subjecting warfare to legal regimes.

CMLGY3360 This course will explore the complex interaction between psychology and the law, and it will focus on how psychologists work within the legal arena. Criminal and civil cases will be discussed and a sampling of topics to be covered includes: jury selection, eyewitness reliability, profiling, legal insanity, forensic evaluations/reports and court testimony.

CMLGY3404 A review of key concepts, processes, institutional and organizational components of the international criminal legal system. Problems to be analyzed include terrorism, crimes against humanity and war crimes, piracy, drug trafficking, trafficking of women and children. The course examines the foundations and justification of the establishment of the mechanism of international criminal law, the relationship between treaties and custom, the problems of sovereignty and the use of force, the emergence of international tribunals and courts for the trying of offenders.

CMLGY3997 Supervised internship in criminology fields with practical, experiential, and academic components. More than one criminology internship may be completed. Note: Not open to freshmen; permission of instructor needed.