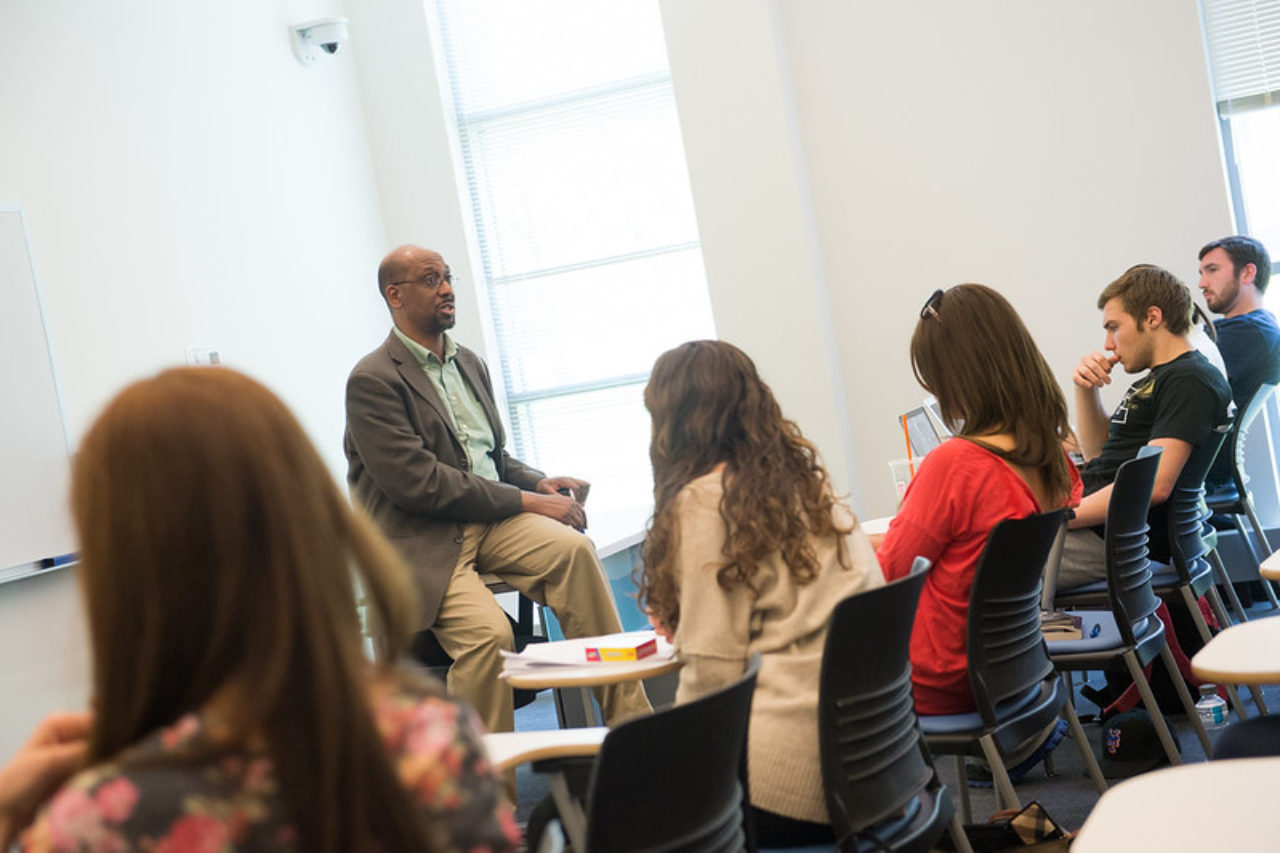 The MA in Criminal Justice is designed to skillfully integrate theory and practice into a holistic, engaging, and challenging course of study that provides students with advanced knowledge and understanding of the United States Criminal Justice System. Designed to position graduates for success, the program focuses on developing appreciable knowledge and understanding of crime and the criminal justice system, as well as developing discernible skill sets and competencies necessary for pursuing and/or advancing one's professional career, emphasizing the importance of critical thinking, problem-solving, decision-making, effective communications, social research, and professional development.
The 33-credit program can be completed in less than 18 months for full-time students, and 18 to 24 months for part-time students.
Program Outcomes
Knowledge and Understanding: Consistent with and in addition to the criteria established by the Academy of Criminal Justices Sciences (ACJS), students will acquire a thorough knowledge and understanding of administration of justice; U.S. Constitution, U.S. government, political system, and public policy; corrections; criminological theory; law adjudication; law enforcement; and research and analytic methods.
Critical Thinking: Students will learn and demonstrate critical thinking, skeptical inquiry, and the scientific approach to problem solving by selecting and organizing information, identifying assumptions and causal relationships, distinguish between verifiable facts and value claims, determine the credibility of sources, distinguish between warranted or unwarranted reasons or conclusions, detect biases, and evaluate appropriate problem solving strategies, their feasibility and efficacy.
Effective Communication: Students will be able to communicate effectively, in writing and verbally, the conventions of the English language in a clear, concise, articulate, literate, and professional manner consistent with those of college writing and those specific to the discipline of law and criminal justice.
Information and Technological Literacy: Students will be able to demonstrate information literacy and technological competency utilizing the most current computer-based library computer systems and academic databases, governmental resources, and other bono-fide informational resources to facilitate the study of criminal justice and criminology.
Ethical and Professional Behavior: Students will learn to identify, evaluate, assess, and employ appropriate legal, ethical, and professional behaviors and practices within all aspects of their life, including, but not limited to an academic and criminal justice environment.
Admission requirements
Admission to the program is based on an applicant's demonstrated interest, aptitude, and motivation to successfully undertake and complete Master's level studies. This will be determined by the following minimal requirements and indicators:
A bachelor's degree from an accredited college or university
Official transcripts from all institutions of higher learning attended
A cumulative undergraduate grade point average of at least 3.00 on a 4.00 scale, which may be waived.
Performance on the Graduate Record Examination, which may be waived.
A 250-500 word personal essay expressing one's interest for applying to the program
Two letters of recommendation attesting to the applicant's interest and ability to undertake graduate level studies
Personalized interviews may be considered by the Department's Admission Committee.
Applicants under consideration may be required to complete an abbreviated research paper that demonstrate their ability for effective writing
Waivers for applicants who do not meet the grade point average or standardized test scores will be considered on an individual basis.
Degree Plan
The program's core curriculum provides a foundation in the concepts of social order and control, the legal and philosophical principles of the U.S. Constitution, the legislation of criminal laws, the theoretical causality of criminal behavior, crime prevention, the treatment and remediation of criminality, the analysis of society's changing response to crime, the development and influence of public policy on the administration of justice, and the scientific methods for conducting social research and statistical analysis.
Required courses (15 credits)
Professional Seminar in Criminal Justice (CRIM 6000) must be taken within a student's first 3-9 credits of graduate courses. It is recommended that students take Statistics and Data Analysis (CRIM 6020) before taking Research Methods (CRIM 6015)
Elective courses (18 credits)
Recognizing students' needs and interests for professional development and acquiring specialized knowledge and understanding, the curriculum provides students the option to select from a wide array of courses in fulfilling 18 credits of the 33-credit program.
Students can choose from any of the following courses in fulfilling the remaining 18 credits. All elective course selections should be made in consultation with the academic advisor. Substitutions may be approved by the Director of the MA program.
Professional Seminar in Criminal Justice (CRIM6000) must be taken within a student's first 3-9 credits of graduate courses.
For Information
Douglas Evans, Director, MA in Criminal Justice, Department of Criminology and Criminal Justice, Maxwell Becton College of Arts and Sciences
Associate Professor of Criminal Justice
devans@fdu.edu
201-692-2467