Education for Certified Teachers MA: English as a Second Language (ESL) and Bilingual Certification (NJ Certificate)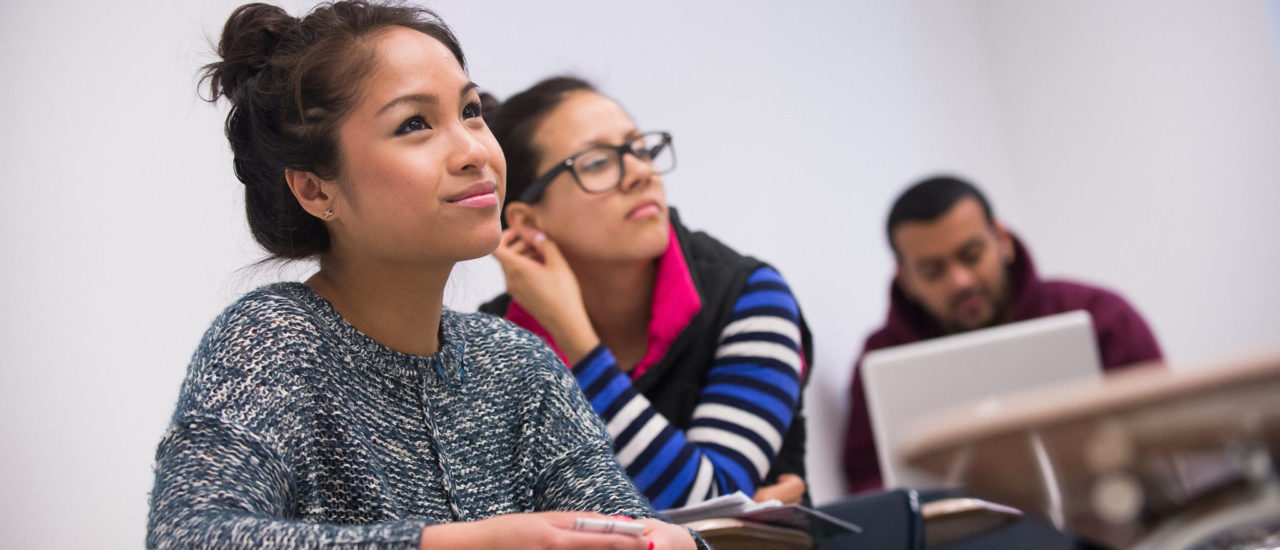 Fairleigh Dickinson's ESL Specialist Certification Program for certified teachers provides an 15-credit concentration that may be applied toward a 36-credit M.A. in education for certified teachers and includes the 15 credits required for a second New Jersey certification as a Teacher of ESL.
The New Jersey Department of Education requires a demonstration of oral and written language proficiency in English for ESL certification.  Candidates meet this requirement by taking the Oral Proficiency Interview (OPI) and the Writing Proficiency Test (WPT) in English through Language Testing International.
Degree Plan
Required Courses for a second New Jersey Certification in ESL (15 credits)
CORE Courses for MACT (12 credits)
Additional Coursework for the M.A. Degree (9 credits)
EDUC6740 Introduction to Students with Disabilities and Autistic Spectrum Disorders
EDUCXXXX    Approved Elective (see note)
EDUCXXXX    Approved Elective  (see note)
Note:  for additional Bilingual Certification, candidates may add
EDUC6550 Methodology in Bilingual/Bicultural Education
EDUC6551 Language Acquisition in Bilingual/Bicultural Contexts
Contact Information
For more information