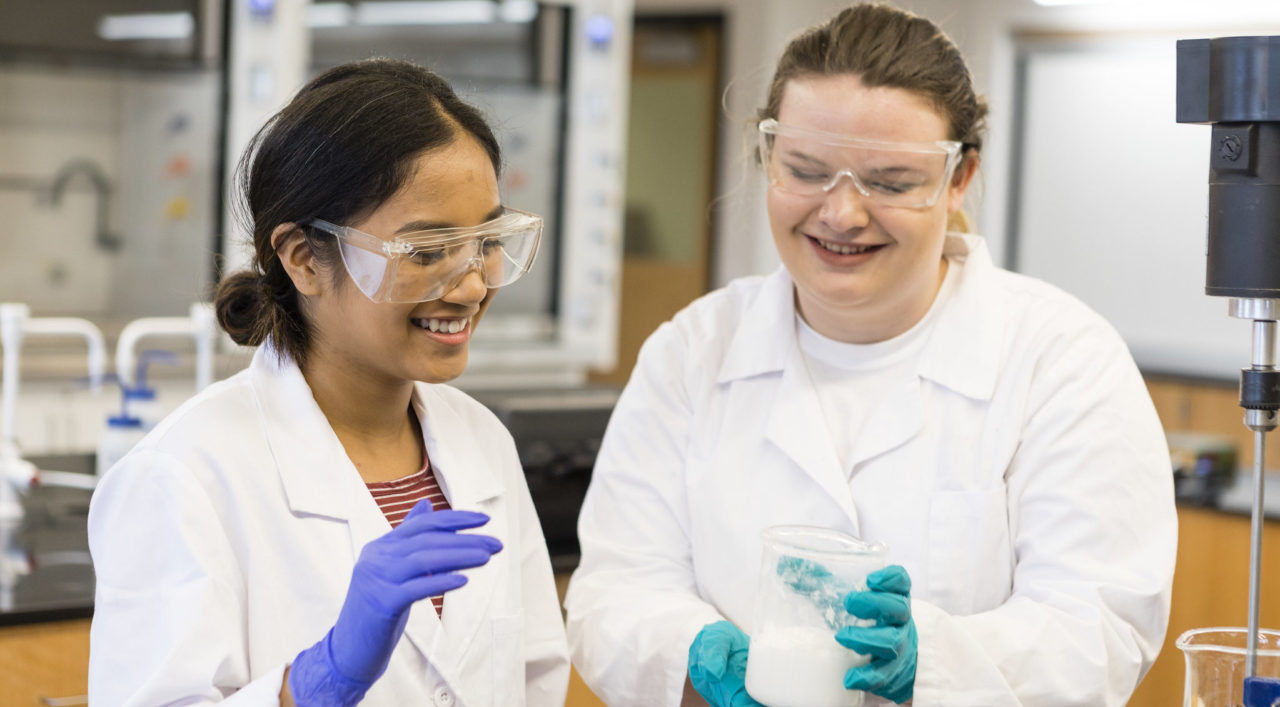 The Master of Science in chemistry provides training for those who wish to advance their careers in research, industry, government service or teaching. In addition to advancing students toward a doctoral program, the program also provides courses of interest to industrial chemists who already may hold advanced degrees. In addition to full-time faculty, the department of chemistry draws part-time faculty from local industries, allowing a broader range of offerings.
Admission requirements
Graduation from an accredited college or university.
Satisfactory completion of a minimum of 24 credits in undergraduate chemistry with laboratory work, including physical and organic chemistry, a working knowledge of calculus and one year of physics with laboratory.
Submission of an official score report for the Graduate Record Examination (GRE) General Test taken within the last five years. (The GRE requirement is waived for applicants who have completed a master's degree.)
Three letters of recommendation.
Applicants who have not completed all requirements for admission to the degree program may be permitted to enroll in classes for credit on a nonmatriculated or nondegree basis.
Degree Plan
Satisfactory completion of a minimum of 32 credits in courses prescribed or approved for the degree of Master of Science in chemistry. Compliance with the minimum course requirements listed below.
Core courses
Two of the following three courses:
Other courses
A student may substitute 9 credits of additional chemistry courses for: CHEM6801, CHEM6802 Research and Thesis and CHEM6803 Thesis Seminar (total 7 credits) requirements. This makes a minimum of 34 credits in courses for the Master of Science degree when a student elects the non-thesis option.
Minimum of 6 credits in additional chemistry courses approved by the adviser. Up to 6 credits of graduate courses in a single area outside chemistry to be approved by adviser may be substituted.