BA/BS MAT (QUEST): combined degree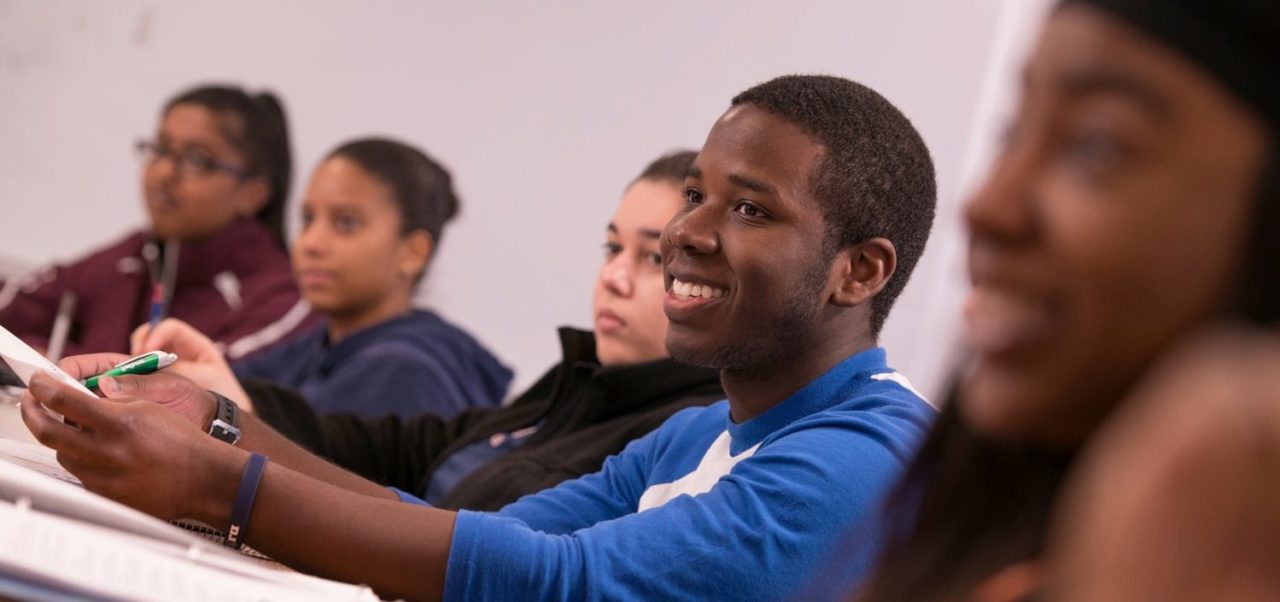 QUEST Teacher Preparation Program – An Accelerated, Combined Degree (B.A./B.S.-M.A.T.) 
The QUEST Program has received widespread recognition for its five-year combined (BA/M.A.T.) degree design. This unique program provides students the opportunity to pursue professional studies for teacher preparation leading to state teacher licensure while earning a bachelor's degree in a liberal arts or science major and a Master's of Arts in Teaching (M.A.T.) degree.
The program is open to students who wish to be certified to teach at the early childhood, elementary, or secondary school level, or in English as a Second Language. Secondary certification generally matches with the candidates content major.  All tracks result in the B.A. or B.S. degree in a liberal arts/science major with graduate-level advanced coursework toward a Master of Arts in Teaching (M.A.T.) degree.
Candidates may also earn a second certification in special education through the QUEST dual certification program.  The Dual Certification Program must be started no later than the sophomore (2nd) year of the QUEST Program.
As future teachers who will be responsible for preparing future generations to live and work in a global society and economy, QUEST students explore diversity through their formal studies, projects, and field-based (clinical) experiences in a wide range of school and community settings. Throughout the curriculum they are exposed to and examine issues related to diversity in language, culture, race and ethnicity, lifestyles, and other mitigating factors which contribute to student learning and success. Candidates explore their own values, attitudes and behaviors, and consider the implications for their role as teachers.
Program Claims
The QUEST Program produces teaching candidates who are:
Qualified to teach subject matter;

Competent in pedagogy;

Caring professional;

Technologically proficient;

Culturally responsive to the needs of diverse learners;

Reflective practitioners who embrace the concept of lifelong learning;

Prepared to move from undergraduate courses in education into the M.A.T. graduate level courses in education; and

Prepared to obtain their instructional certification from the New Jersey Department of Education
Admission Requirements
Freshmen entering the QUEST Program are required to have a high school GPA of 3.0 or greater and a minimum of 1080 on the SAT (combined verbal and math). Sophomores and juniors requesting admission to the QUEST Program must have a college/university CGPA of 3.0 or greater.
Students entering the QUEST program are not formally matriculated into QUEST until they have 60 credits and met the following requirements:
60 earned credits

CGPA 3.0 or greater

Pass the new Praxis CORE Battery which consists of 3 tests in basic skills as follows:
| | | |
| --- | --- | --- |
| | Code Number    | Minimum Passing Score |
| Core Academic Skills for Educators: Mathematics | 5733 | 150 |
| Core Academic Skills for Educators: Reading | 5713 | 156 |
| Core Academic Skills for Educators: Writing | 5723 | 162 |
Candidates are required to take the CORE Battery by the end of their sophomore year to continue in the QUEST program. Juniors seeking admission to QUEST must take the CORE Battery their first semester in the program. Candidates must pass all three exams to become matriculated. Students who do not pass all three exams may be restricted in taking education courses.
Candidates may be exempted from the CORE Battery if they meet one of the following alternatives:
SAT:

Math 570, 610 Evidence-Based Reading and Writing or 30 Reading Section

ACT: 23
Candidates will be advised when to take their Content Knowledge Praxis II exams. Students will be advised as to the current required exam(s) for the certification sought. The Praxis II exam is needed to obtain New Jersey State certification.
Information about the CORE Battery including study guides and registration can be accessed here 
Degree Plan
General Education Requirements – as per University Requirements

Major Requirements – as per requirements for specific major

QUEST (EDUC) Requirements – common/foundation courses listed below.  Specific track requirements listed on program page.
Year 1
Year 2
EDUC2209

  Seminar in Professional Practice II

EDUC2402

  Field Experience II

EDUC3309

  Seminar in Professional Practice III
Tracks
English as a Second Language (ESL)

Dual Certification (P-3, Elementary, Secondary with Special Education)
NOTE: Both campuses currently offer the Dual Certification (Elementary and Special Education) program for all Elementary majors.
The Dual Certification program requires 6 more total credits than the Elementary Certification program.
For details on this program, the students should meet with the Director of the QUEST Program.
Career Outcomes
National projections show a need for more than 2 million teachers in the next decade in all grades and subject areas — particularly in the northern and mid-Atlantic regions. The greatest need will be for those teachers with certification in high-demand areas (i.e. special education, world languages, science and mathematics) and those with dual certification (elementary or secondary education certification with a second certificate in areas such as special education, world languages, early childhood, English as a Second Language and bilingual education.
Candidates in the QUEST Program will prepare for careers as classroom teachers with the potential to specialize further as guidance counselors, subject area supervisors, school or district administrators, subject area specialists, or child study team members
Recognition and Honors
The QUEST Program is accredited by CAEP, the national accrediting body for education provider programs that meet high standards of quality and rigor.
Our students have won the New Jersey Distinguished Student Teacher Award.
Our graduates are teaching in public, private, charter, and parochial schools in more than 22 states. Our graduates also teach in military schools overseas.
Each year we send a cohort of students to FDU's Wroxton, England campus to complete an international field experience in local English partner schools.
Many of our QUEST students are outstanding student athletes participating in bowling, basketball, soccer and baseball who maintain a 3.0 GPA and higher.
Our QUEST students have an active student chapter of the NJEA and hold NJ State officer positions. They are actively involved in community service and tutoring.