Graduate Assistant Positions
Graduate Assistant positions are open to currently enrolled graduate students in the Silberman College of Business at Fairleigh Dickinson University, at both the Metropolitan Campus and the Florham Campus. Outstanding senior undergraduate students are also encouraged to apply.
Each semester, there are a limited number of available positions for Graduate Assistants at Silberman College of Business. 
Responsibilities
Graduate Assistants are involved in research and may also provide a variety of administrative responsibilities in support of many academic and educational programs in the College. Graduate Assistants are expected to attend assistantship meetings, support program initiatives, and perform duties as needed by the College.
Compensation
Each semester, Graduate Assistants work 340 hours (20 hours per week, for 17 weeks) and receive compensation in the form of tuition credits and a cash stipend.
Graduate Assistants must carry a minimum full time course load of at least nine credits but no more than twelve credits per semester. Graduate Assistants need to receive permission from the Associate Dean's office to work in any other job, on-campus or off.
The Graduate Assistantship cannot be used in conjunction with any other University tuition discount and/or University aid program.
Tenure
Assistantships are made on a semester-by-semester basis. A student may hold an assistantship for a maximum of four semesters. Reappointment, at the end of each semester, depends on the student maintaining a 3.0 cumulative GPA and successful performance of the duties assigned during the semester. Graduate Assistants may be terminated at any time if there is evidence of non-compliance with assistantship requirements.
Application
Please prepare a complete application packet, which includes the following:
Resume
Three letters of recommendation. Letters of recommendation should be recent (ideally written within the last 12 months). At least one letter of recommendation should be written by a direct supervisor.
A student copy of all your academic transcripts. Transcripts may be sent separately by each of the institutions you have attended.
Email the application to: SCBGradAdvising@fdu.edu.
Selection
An applicant will be considered for a position once a complete application packet has been submitted.
The following criteria are used to review applicants:
Complete Record of academic background including undergraduate transcripts
GMAT or GRE scores (if applicable)
Outstanding potential for success in a chosen field as demonstrated by work experience
Good oral and written communication skills
Evidence of independent judgment and actions (letters of reference, employment record, etc.)
Only students who have been formally admitted to the graduate program at FDU are eligible to secure an assistantship in the Silberman College of Business
Interviews are contingent upon information provided in a completed and submitted application, and qualifications needed for the position available.
Testimonials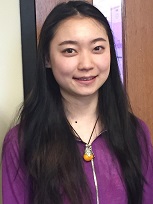 "It is definitely one of the most valuable experiences to be a graduate assistant at the Silberman College of Business Graduate Advising Office. This position has helped me to build the multi-tasking and analytical skills on a daily basis. Furthermore, as an international student, working in the advising office not only helps me to improve my English skills, but provides me the opportunity to interact with business experts with different backgrounds. This position has accelerated my professional growth and career path."
Xiaoxian Yu (MS Supply Chain Management, fall 2017)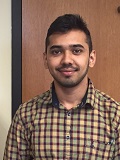 "Working as a Graduate Assistant at Silberman College of Business at the Graduate Advising office has been a great opportunity and learning experience which helped me to grow professionally. Working for department chairs, faculty, and students has been an exciting time for me and it helped me to improve my communication as well interpersonal skills. It was a great chance to grow up professionally and personally. My best memories as a graduate assistant are working with enthusiastic and cooperative staff."
Zeel Patel (MS Supply Chain Management, fall 2017)