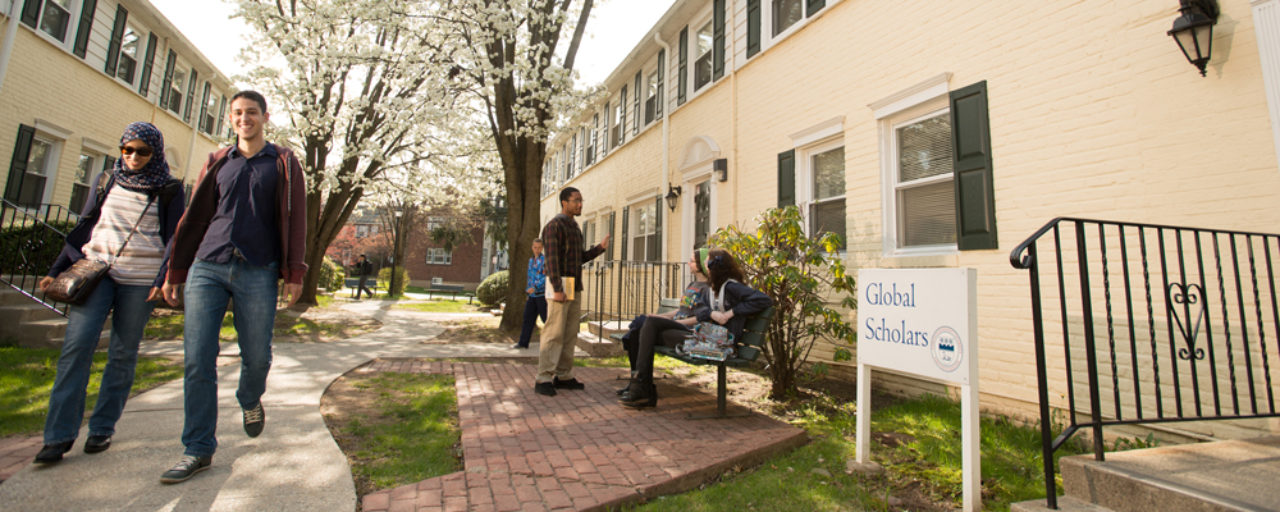 Fairleigh Dickinson University opened its doors at the start of World War II with an innovative and ambitious goal: to provide its students with an education "of and for the world." Today, our University considers its founding mission more relevant and urgent than ever before. Our recently reaffirmed mission, simply stated, is to be "a center of academic excellence dedicated to the preparation of world citizens through global education.
A global education is much more than having international campuses or exchange programs. It is also a curriculum that ensures that all of our students will be able to succeed in a world marked by interdependence, diversity and rapid change. A global education is one that provides knowledge and understanding of culture, language, geography and global perspectives. A global education trains students to rapidly access and evaluate a wealth of international information resources. Most importantly, a global education is one that enables students to understand the world through the eyes of others and teaches them how their actions can affect, and be affected by people throughout the world.
Global Learning
Global learning is by its nature a collaborative endeavor. The synergy of individuals and groups within our institution working together toward making global learning real is vital. Similarly, the synergy of our institution working together with other institutions and associations nationally and internationally enhances our ability to offer a meaningful global education to our students.
Our most active partners:
Previous Global Education Programs
Global Enterprise Network (GEN)
Global Young Voices (GYV)
American Council on Education Internationalization Cooperative Membership
The American Council on Education Internationalization Collaborative
The International Association of University Presidents
African Union Commission (AUC)
Scholar Rescue Fund
Global Young Voices (GYV)