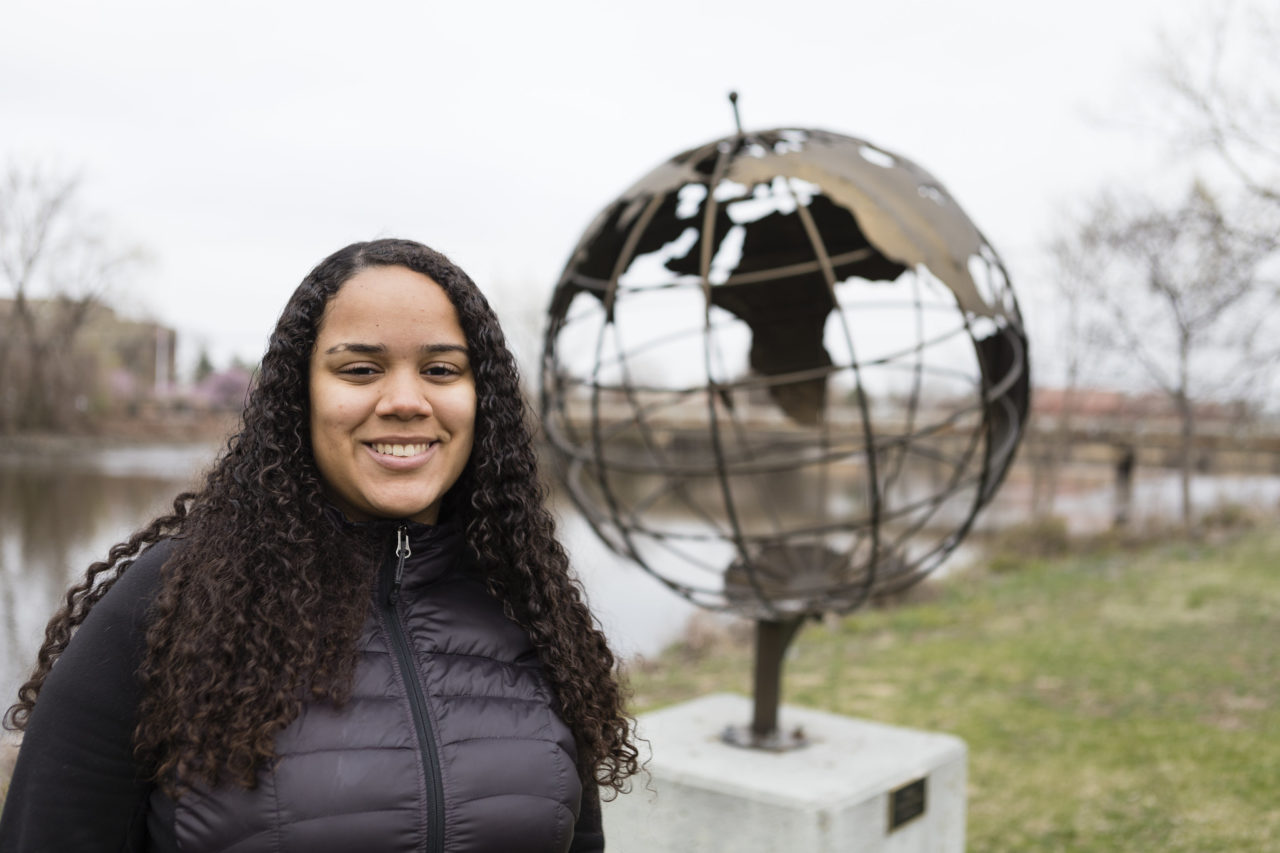 Global Education at FDU
At Fairleigh Dickinson University, we believe that global education is much more than having international campuses or exchange programs. It is also a curriculum that ensures that all of our students will be able to succeed in a world marked by interdependence, diversity and rapid change. A global education is one that provides knowledge and understanding of culture, language, geography and global perspectives.
A global education trains students to rapidly access and evaluate a wealth of international information resources. Most importantly, a global education is one that enables students to understand the world through the eyes of others and teaches them how their actions can affect, and be affected by people throughout the world. These ideas are not new — indeed they reflect the essential nature of a liberal arts education. Yet, at the dawn of the 21st century, they have never been more relevant.
International
Two international campuses, dozens of study abroad and exchange opportunities, and a special relationship with the United Nations
Intercultural
Our students, hailing from more than 90 different countries, share their unique experiences with the campus
Interactive
Our students interact with faculty around the world in on-line and hybrid courses through our groundbreaking Global Virtual Faculty program
Interdisciplinary
The nationally recognized University Core program provides interdisciplinary insights into global issues, cross-cultural perspectives, the nature of individuality, and the American experience
Two Global Learning Goals
Two very different models of global education have emerged in the United States during the past decade. The first model seeks to prepare college graduates for personal success in the global marketplace, where individuals can reasonably expect to change professions several times over a working lifetime. In an era of globalization and rapidly evolving technologies students must prepare not merely for their first job but must develop general competencies that will help them throughout their careers. The second model seeks to prepare graduates for responsible membership in the global community. As people and places grow increasingly interdependent, and the causes and solutions to global problems grow increasingly complex, individuals must possess the general competencies needed to enjoy the rights and fulfill the responsibilities of full and equal membership in the global community.
At Fairleigh Dickinson University, we are committed to both the community and the marketplace models of global learning and, indeed, the University´s mission statement invokes both approaches:
Global Learning Goal #1
To prepare students through global education for professional success in the global marketplace
Global Learning Goal #2
To prepare students through global education for responsible membership in the global community
Our Mission
"Fairleigh Dickinson University is a center of academic excellence dedicated to the preparation of world citizens through global education. The University strives to provide students with the multidisciplinary, intercultural, and ethical understandings necessary to participate, lead, and prosper in the global marketplace of ideas, commerce and culture."
— Mission Statement, Board of Trustees
Global Learning Competencies
Each of the university's undergraduate general education competencies, approved by the University Senate in 2008, reflects both of these global learning goals:
| Competencies | Success in the Global Marketplace | Responsibility in the Global Community |
| --- | --- | --- |
| Written Communication | Successful people convey information and ideas efficiently and effectively through written communication. | Responsible people use writing to persuade others to address shared global concerns. |
| Oral Communication | Successful people convey information and ideas efficiently and effectively through oral communication. | Responsible people use speech to persuade others to address shared global concerns. |
| Critical Thinking | Successful people analyze, create and act upon information, arguments, and opinions which demonstrate the structural and rhetorical principles of logic Successful people also possess personal ethics as well as the ability to recognize and analyze ethical problems within an organization and to negotiate within diverse value systems. | Responsible people use ethical analysis to understand their role in shared global concerns and to guide their actions. Responsible people also employ the logical structure of information, arguments and opinions to move ideas and action about shared global concerns. |
| Quantitative Analysis | Successful people use mathematics and statistics accurately to conceptualize and solve complex problems. | Responsible people use mathematics and statistics honestly to understand and describe shared global concerns. |
| Scientific Analysis | Successful people comprehend and use basic scientific principles to solve complex problems. | Responsible people use basic scientific principles to understand and describe shared global concerns and to implement development solutions. |
| Information & Technological Literacy | Successful people learn from diverse sources of information and know how to differentiate between reliable and unreliable information. Successful people also use technology effectively as a learning and communication tool that enhances personal productivity and practice. | Responsible people learn from diverse sources of information, and differentiate between reliable and unreliable sources, to understand shared global concerns. Responsible people also understand the broad social implications of technology and know how to use technology within appropriate legal and ethical boundaries. |
| Global Understanding | Successful people understand how major global developments impact their personal and professional lives and generate creative and effective responses to those developments. | Responsible people understand how major global developments impact their lives and the lives of people around the world and seek equity in the benefits and responsibilities of those developments. |
| Cultural Understanding | Successful people are curious and adaptable, open to learning from and about societies outside their own, and work effectively with different people in different settings. | Responsible people are curious about and tolerant toward different people and different ways of life. |