Admission Counselors for High School Students
We work hard to be the most-accessible admissions team there is. Find your admissions counselor to ask about the college application process, how you can pursue what you love at FDU, and what to look forward to as a future FDU Knight or Devil.  We'll provide you with the information you need to confidently navigate one of the most important decisions in your life!
Samantha Bell
Territory: Morris County (NJ), Hunterdon County (NJ), and Warren County (NJ)
smbell@fdu.edu
973-443-8906
Favorite Place on Campus: The World Peace Sculpture in front of Robison Hall. It reminds me to stop, take a moment to myself, and inspires me to always try to do better!
Personal Fun Fact: I'm obsessed with podcasts about music and politics. During my free time on campus, I'll put my earbuds in and go for a walk by the river and catch up with all of my favorite podcasts!
Marco Bermudez
Territory:  Middlesex County (NJ) and Somerset County (NJ)
m.bermudez@fdu.edu
201-692-7313
Favorite Place on Campus: The Rothman Center. I'm a huge sports fan, and I always love to support all of our Division I athletic teams on the Metropolitan Campus. My favorite sports teams to watch are the basketball and volleyball teams!
Personal Fun Fact: I'm a big movie nerd! If I had to pick my favorite type of movie I would say thrillers, but really it depends on the mood I'm in. Please don't ask me about my favorite movie because it is a very hard question to answer. 
Shatiek Billups
Territory:  Passaic County (NJ) and Sussex County (NJ)  
s.billups@fdu.edu
201-692-7315
Favorite Place on Campus: Dickinson Hall is my favorite because it is within walking distance of the Hackensack River, which has beautiful scenery.
Personal Fun Fact: I am a Diehard Atlanta Falcons Fan! My favorite Atlanta Falcons players of all time are Michael Vick and Julio Jones.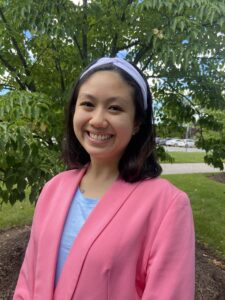 Kirsty Nicole Bocado
Territory:  Long Island (NY), Connecticut, Massachusetts, Maine, New Hampshire, Rhode Island, and Vermont 
201-692-2559
Favorite Place on Campus: Frank Giovatto Library. It's a comfortable setting (not too big/not too small) with lots of different furniture, cool artwork, charging stations, and more. My favorite place to be is inside or next to the Reference Reading Room where I can peer out the floor-to-ceiling windows with natural sunlight coming through.
Personal Fun Fact: I love to participate in these passions in my personal time: practicing my instruments (piano, violin, trombone, guitar), freestyle/Hip-Hop/street dancing, rock climbing, running, playing tennis.
Sean Grundy
Territory:  Pennsylvania, Maryland, Delaware, and Virginia
s.grundy@fdu.edu
973-443-8907
Favorite Place on Campus:​ The fountains behind Hennessy Hall (The Mansion) on the Florham Campus and the footbridge on Metro Campus over the Hackensack River. Both places are calming and relaxing and I like to hear water around me.
Personal Fun Fact: My favorite animal is the Turtle. The reason I enjoy turtles so much is that they are the only animal that people think are slow and mellow when that's so not the case.
Diana LoRicco
Territory: Burlington, Mercer, Camden, Gloucester, Cumberland, and Salem Counties (NJ)
d.loricco@fdu.edu
973-443-8911
Favorite Place on Campus:​ The fountains behind the mansion. It's my favorite place to sit with a book and enjoy the scenery. The back of the mansion also faces east, so as a student I loved waking up early to watch the sun rise over Madison!
Personal Fun Fact: I'm a diehard D&D player. Most of my hours outside the office are spent playing the game, and I keep dice in my office so I can roll to decide where I'm getting lunch!
Alexa Perez
Territory: Bergen County (NJ) and Richmond County (NY)
pereza@fdu.edu
201-692-7304
Favorite Place on Campus: The Student Union Building ("SUB" for short). This building has everything a student would need – the cafeteria, information desk, game room, and much more! Whenever I go inside the SUB, I always see a Student Ambassador on tour sharing their love for FDU!
Personal Fun Fact: My favorite thing to do is travel! I love visiting new places, meeting new people, and learning about new cultures. So far, I've visited 35 states and 3 continents, but my favorite place (by far) has been New Zealand!
Nicole Russo
Territory:  Ocean, Monmouth, Atlantic, Cape May Counties (NJ)
n.russo1@fdu.edu
973-443-8909
Favorite Place on Campus:​ Along the front of Hennessy Hall (The Mansion). It is the perfect place to take a walk or to sit and relax.
Personal Fun Fact: I love animals! I volunteer at my local animal shelter and have fostered and found forever homes for 14 dogs! I also have 4 guinea pigs!
Jessica Talmadge
Territory:  Upstate New York (Westchester, Rockland, Putnam, Orange, Dutchess), and Boroughs of New York (Bronx, Kings, New York, Queens counties)
j.talmadge@fdu.edu
201-692-7323
Favorite Place on Campus:  My favorite spot on campus is the swings over by Riverside Café. You get to enjoy the river and get a beautiful view of sunsets on campus.
Personal Fun Fact: I am a recent graduate from FDU and my favorite thing to do was go to basketball and baseball games.
Admission Counselors Transfer and Freshman Students

Danielle Balsamo
Territory: Union County (NJ), Transfer Counselor for Florham Campus 
dbalsamo@fdu.edu
973-443-8902
Favorite Place on Campus: Walking up Mansion Mall towards Hennessy Hall. I love imagining what it must have looked like in its heyday with horse-drawn carriages arriving.​
Personal Fun Fact: Traveling is my favorite pastime. I love learning new languages, exploring new cultures, and immersing myself in each new place's history. 
James Brennan
Territory: Hudson County (NJ), Transfer Counselor for Metropolitan Campus
brennanj@fdu.edu
201-692-2519
Favorite Place on Campus: The newly renovated footbridge. There are benches and tables on the bridge that allow you to do some work with a view of the Hackensack River.
Personal Fun Fact: I am a diehard New York Yankees fan and I try to go to as many games as possible during the season.  Being so close to New York City, I usually get the chance to go to about 20 games a year!  My all-time favorite player is Bernie Williams.
We are here to help answer your questions about the application process, available scholarships, and how to make your mark at FDU.