The Academic Support Center's mission is to assist students in fulfilling their academic potential by providing support services to a diverse student population, preparing them for the University's goal of becoming world citizens through global education. The Academic Support Center offers free, one-on-one assistance to all current undergraduate and graduate students at the Florham Campus. We also offer workshops on topics such as time management and study skills and free editing and proofreading services to faculty for scholarly work. To make an appointment, visit www.fdu.edu/myasc or visit our office located on the second floor of the Monninger Center.
Hours
Monday to Thursday 9 AM to 10 PM
Friday 9 AM to 4 PM
Sunday 5 pm to 10 PM
Walk-in Wednesday appointment hours are posted on fdu.edu/myasc.
Summer tutoring is available on a limited basis.
What We Offer
Tutoring is available in 40+ subject areas, including writing, literature, mathematics, biology, the social sciences, chemistry, economics, nursing, computer science, accounting, French, Spanish, and more.
The ASC facilitates group review sessions before midterm and final exams. Notices of upcoming review sessions are posted on our webpage and in our office, sent to professors, and emailed to students.
Time Management and Study Skills
We offer workshops and one-on-one assistance with planning your schedule, managing your time, and teaching study strategies. Make an appointment on www.fdu.edu/myasc or call or stop by Monninger 206.
"My tutor was very nice and helpful. She seemed very knowledgeable about writing papers and she knew exactly what my professor was looking for in his assignments."
— FDU Student
Flexible Appointment Styles
30- or 60-Minute Appointments
Appointments are offered in either thirty-minute or one-hour sessions. You can schedule up to one hour of tutoring per course per week. In other words, if you are taking five classes, you can schedule up to five hours of tutoring per week or one hour for each class.
The typical tutoring session is a one-on-one in-person session between the tutor and student. We also offer virtual options for writing and math.
Tutoring may be available for small groups of two to four students who are taking the same course taught by the same professor.
Students who would like more regular assistance may request a standing appointment each week on the same day and time with the same tutor. Standing appointments are subject to availability and are considered a privilege, and they will be canceled if students fail to attend. In the event a standing appointment is canceled, students may still schedule regular appointments.
Twenty-minute walk-in appointments are available for students who have specific questions in writing and math. All walk-in appointments are in-person, and they are offered on a first-come, first-served basis with no advanced scheduling required. If you want a Walk-in Wednesday appointment, just come to Monninger 206 during the hours below and sign up.
Walk-in Wednesday hours:
Writing: 1 to 4 pm
Math: 2 to 4 pm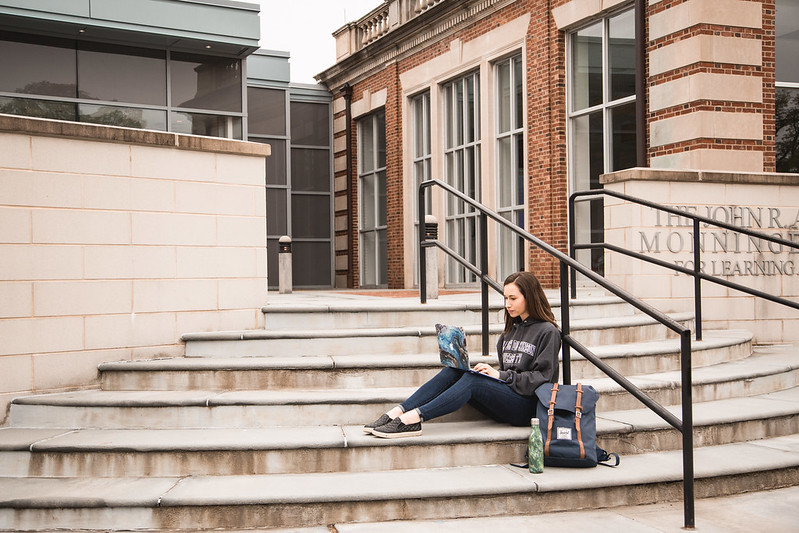 Registering for an Academic Support Center Account
Watch the "How to Register" video:
How to register (video at echo360.org)
or
Visit www.fdu.edu/myasc and follow these steps:
Select the "Register for an account" link.
Complete the registration form using your FDU student email and your phone number.
Select the "Complete Registration" button at the bottom of the screen. You are now ready to log in and schedule appointments.
"It was really helpful and easy to make appointments!"
— FDU Student
Scheduling an Appointment
Watch the "How to Schedule an Appointment" video:
How to schedule an appointment (video at echo360.org)
or
Log into your account at www.fdu.edu/myasc and follow these steps:
Once you are on the main Academic Support calendar, select the general subject drop-down menu (either "Writing/Modern Languages," "Business/Computers/Math," or "Science/Nursing/Allied Health").
Next, choose the specific subject or class (for example, "Algebra Skills" or "Spanish"). If you skip this step, you may accidentally schedule an appointment with a tutor who isn't qualified to tutor in your subject.
Once on the correct screen, find the name of the tutor you want to schedule an appointment with. You will see a mix of white and blue cells. The blue cells indicate appointment slots already filled; the white cells are open appointments.
Double-click on a white cell to schedule an appointment.
Appointment times default to half-hour appointments; if you want an hour-long appointment, adjust the time at the top of the screen.
Enter the course information and save the appointment. Your reserved appointment will show up as a bright yellow cell.
An email confirmation will be sent to you upon making the appointment, and a reminder text message will be sent the day before the appointment.
Scheduling Time Management, Study Skills, or Group Appointments:
You can schedule time management or study skills appointments either online or by calling our main office. To schedule group appointments, please call (973)443-8538.
Scheduling Appointments in Advance:
 You can schedule appointments up to three weeks in advance in one of two ways:
1) Click "next week" located just under the subject area text box, or
2) Click on the calendar icon in the same area.
What to Expect at Your Appointment
Preparing for your appointment
The most successful tutoring appointments occur when students are well prepared for the appointments. To get ready,
Bring the assignment guidelines or prompt.
Bring your textbook, a draft, any feedback you have received from your professor, and any additional materials relevant to the assignment.
Bring specific questions and issues to address.
If the writing sample or test is a take-home exam or quiz, make sure your professor has given permission for you to consult a tutor.
During and after your appointment
When you arrive at the Academic Support Center for an in-person appointment, sign in at the front desk and we will direct you to your tutor. Tutoring sessions begin with a brief discussion of your assignment and what you would like help with.
Be prepared to participate. A successful tutoring session is based on active collaboration between you and your tutor. Tutors will not complete your work or do your assignments for you.
After your appointment, tutors send a Client Report email to your professor informing them what you and your tutor worked on during the session.
Scheduling Online Appointments
How to access your virtual appointment:
Academic Support Center Appointments (video at echo360.org)
Cancellations, No-Shows, and Rescheduling: FAQs
How many appointments can I schedule, and when can I schedule them?
Students may schedule one appointment per class per week. If you are taking five classes, for example, you may sign up for one appointment for each class per week. We recommend scheduling appointments in advance for those times you know you will have assignments due because many other students will have the same due dates, so appointment availability may be limited. Appointments can be scheduled three weeks in advance.
What if no appointments are available for the time slot I need?
You have three different options:
Option 1: Consider coming to Walk-in Wednesdays.
Option 2: Add your name to the waitlist. If you look at the WCOnline calendar, under each day you will see a blue "Waiting List" link. Click on it, select the tutor you want and the times you are available, and if an appointment opens up, you will receive a notification.
Option 3: You can always call our office and ask to be put on the waitlist. For certain subjects, we can also investigate whether you might be able to join an existing group appointment.
What if I need to cancel or reschedule an appointment?
Cancel or reschedule appointments either online or by calling the office. We ask that you cancel with as much notice as possible so that the appointment becomes available for other students.
What if I miss an appointment but do not cancel it?
If you miss a scheduled appointment and do not cancel in advance, your appointment will be marked as a "No Show." After three no-shows, your account will be locked, and you will need to come to the Academic Support Center in person to schedule an appointment. Once you attend your scheduled appointment, your account will be reinstated.
Who tutors at the Academic Support Center?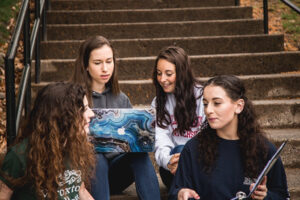 Our team is composed of professional tutors and peer tutors who are dedicated to promoting student success. All our professional tutors are credentialed and seasoned professionals; many are part-time instructors at FDU and have had professional careers in the fields they are tutoring.
Peer tutors must have completed the course for which they are tutoring with both a B+ or better and the recommendation of their professor in that subject.
"It was nice to have someone who has been in my position to help me understand... until I grasped the concept "
— FDU Student
Contact Information
Academic Support Center
Monninger Center, Room 206, M-MO1-01
285 Madison Ave
Madison, NJ 07940-1099
(973) 443-8538 or (973) 443-8080
Darshan Shah, University Director, Academic Support and Disability Support Services
DShah@fdu.edu
Lauren Mazur, Director, Academic Support and Disability Support Services
LMazur@fdu.edu
Lisa Infante, Administrative Assistant
l.infante@fdu.edu
Patti Miller, Writing Analyst p_miller@fdu.edu
p_miller@fdu.edu
Kathleen Svendsen, Reading and Writing Specialist
kssven@fdu.edu
Gregory Maniago, Mathematics Specialist/Testing Administrator
gmaniago@fdu.edu