FDU Vancouver Alumni Chapter Annual Scholarship
The FDU Alumni Chapter is pleased to announce the introduction of 3 annual tuition scholarships to graduate and undergraduate students attending the Vancouver Campus. These scholarships are to recognize outstanding student achievement in the area of academics, campus and community life.  One Scholarship will be awarded in the Fall academic term to a returning graduate program student, and two more scholarships are awarded for the Spring academic term, one to a returning graduate and one to a returning undergraduate student.
Recipient Selection
Students can now apply for the FDU Vancouver Alumni Chapter Fall scholarship by completing the attached application form and submit it to Ruvimbo Mavhunga at the Enrollment Services office. The deadline for application is noon, January 27, 2017.
Eligibility
To be eligible, students must have a minimum GPA of 3.0 and
Be a full time student in an undergraduate or graduate program at the FDU Vancouver campus
Have completed at least one term of studies at FDU Vancouver
Be enrolled in the term you are applying for the scholarship
A student may only receive a scholarship once during their academic program.
Students will be evaluated on 
Campus leadership/ involvement in FDU community
Involvement in community (outside of FDU).
Previous experience from home country
Academic Performance
This scholarship is made possible through the contributions of FDU alumni, faculty, staff, students and friends. At each Commencement Ceremony our graduating students contribute to this fund as a gift to future students. We thank all those who have contributed this past year. Be sure to join the Chapter Facebook page.
For further information, please contact Neil Mort, Jobin Mojtabavi or Ruvimbo Mavhunga.
---
Canadian Alumni Network in Vietnam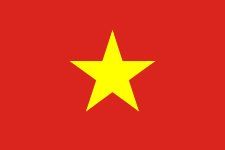 The Embassy and Consulate General of Canada in Vietnam are building a Canadian Alumni Network that will bring together Vietnamese from all walks of life who have one important link: a Canadian education. They are hoping that Vietnamese alumni from BC institutions will join this network to help strengthen the important people-to-people links between Canada and Vietnam and encourage others to choose Canada as their study destination. The Canadian Alumni Network in Vietnam will hold its inaugural events in March 2016, in Hanoi and Ho Chi Minh City. Details will be forthcoming. If you are interested in participating in this new and exciting network, let them know by sending an email message to HOCHI.Alumni@international.gc.ca.