Fairleigh Dickinson University Announces New Academic Program in Social Media
The program will prepare students for careers as Social Media Managers, Content Creators and Technology Company Executives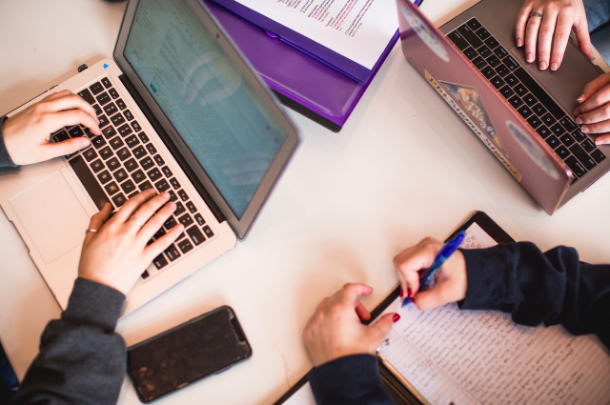 Teaneck, NJ (July 17, 2023) — Fairleigh Dickinson University announced a new concentration in Social Media that will be available to students enrolling in the B.A. in Communication program on its New Jersey campuses.
"Fairleigh Dickinson University's new social media program will prepare students to work as social media managers for organizations – well-paying jobs where there is significant industry demand – as well as to work as content creators and for technology companies," said Janet Boyd, Ph.D., Interim Dean of the Maxwell Becton College of Arts and Sciences. "Social media is an area of great interest to many of our students. This exciting concentration will give them the skills to turn their interests into successful careers."
"Our new program looks broadly and deeply at the kinds of content that have an impact on audiences as well as the design choices behind social networks," said Gary Radford, Ph.D., Chair of the Department of Communication. "This will give students the skills to not only succeed in the current social media environment but to create the content and build the platforms that will be successful as the landscape continues to evolve over the course of their lives."
"The key challenge that is stymying the leaders of social media companies right now is how to create a socially responsible social network," said Kara Alaimo, Ph.D., an Associate Professor of Communication and social media expert who was hired to create the program. "This program will train future tech leaders to make decisions that are good for society and earn the public trust needed to be successful over the long term. It will also train content creators to create the kinds of posts that go viral and achieve the goals of their organizations."
Students who enroll in the program will complete all the requirements of a B.A. in Communication degree, which includes six core courses: Introduction to Human Communication, International Communication, Mass Communication, Research Methods, Communication Theory, and an internship.
Students completing the concentration in Social Media will take two required courses: a course on the social impact of social media and a course on how to manage social media accounts. They will also choose at least two "principles" courses, focused on managing social media crises, influencers/influencer engagement, and the ethics of social media management. The latter course grapples with challenges such as how social media companies can craft and enforce community standards that allow freedom of expression but disallow hate, build algorithms that don't have racism and sexism built in, and give people meaningful control over how their personal data is collected and used.
Social Media students will also choose from among several "exploration" and elective courses. One of the new exploration courses, "The Work From Home Revolution," studies the social and corporate implications of remote work and how social media tools can be utilized to promote effective remote work. Another new exploration course students may choose focuses on social media presentation methods, including how to build websites.
How to Apply
The program will begin admitting new students in the fall of 2024. To learn more and to apply visit, www.fdu.edu.  Current FDU students can select the concentration starting in fall 2023. Qualified students have the option of combining this degree with an M.A. in Communication through an accelerated 4+1 program.