FDU receives Advanced Nursing Education Workforce grant from Health Resources and Services Administration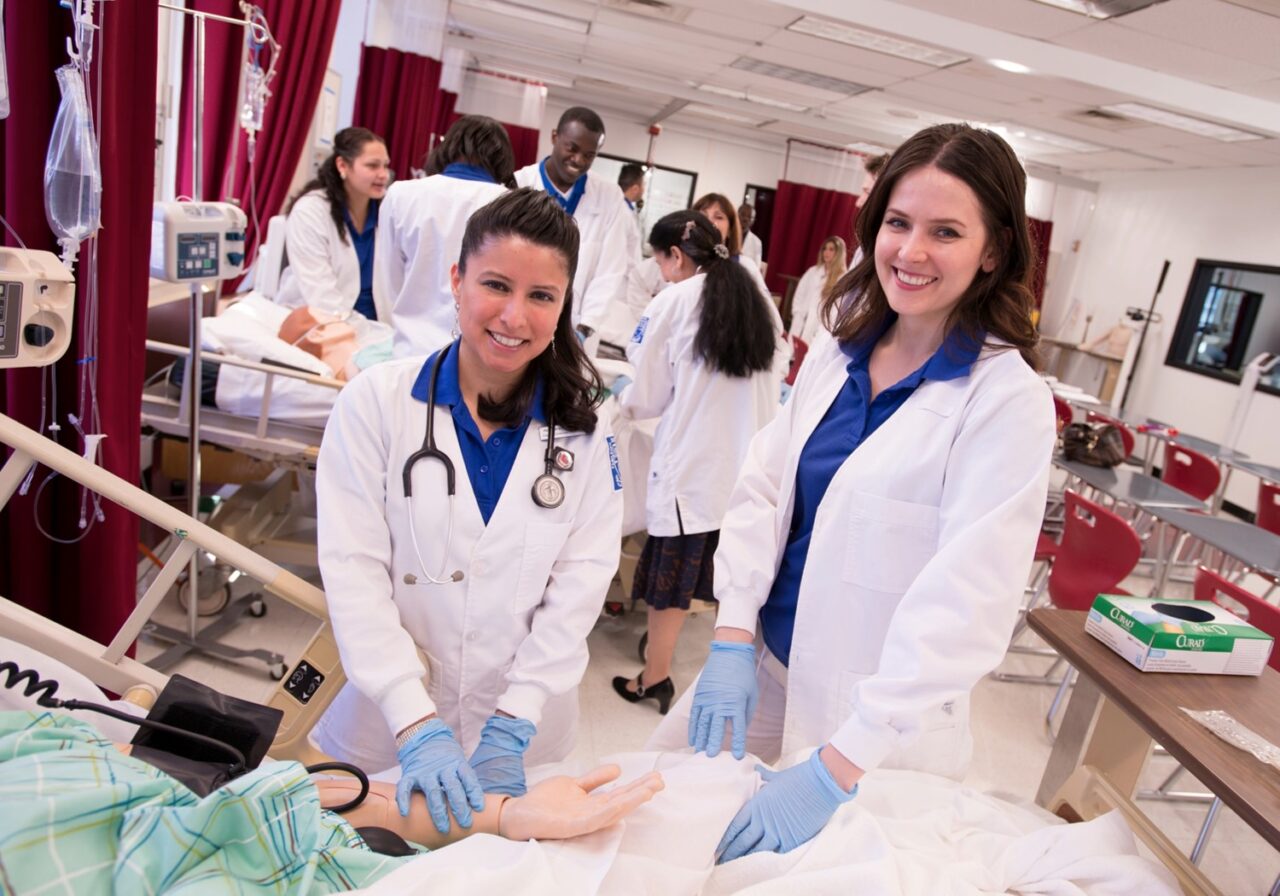 By Rebecca Maxon
July 5, 2023 — Fairleigh Dickinson University's Henry P. Becton School of Nursing and Allied Health, part of FDU's Division of FDU Health, received a $2.6-million, four-year federal Health Resources and Services Administration (HRSA) Advanced Nursing Education Workforce (ANEW) grant, of which approximately $500,000 per year will be distributed as graduate nursing student scholarships.
FDU's School of Nursing and Allied Health addresses inequity in the nursing workforce by recruiting, retaining and graduating underrepresented, diverse students with financial need into primary-care nurse practitioner specialties, such as family health, adult-geriatric health and psychiatric-mental health.
"The diversity of the primary care workforce in this country is misaligned with the diversity in our patient population," says Annie Rohan, dean of the School of Nursing and Allied Health. "This federal grant will allow the school to provide scholarships and enhanced educational opportunities to graduate nursing students who seek to serve remote and diverse populations."
This program strengthens the healthcare workforce by stimulating ethnic and linguistic diversity of providers who understand firsthand the challenges facing disadvantaged or marginalized populations, and by further developing a primary-care workforce that is sensitive to the needs and experiences of these patients. "When we recruit and fund diverse students from underserved and rural areas, or from other underserved populations, we are confident that upon graduation, they will return to their home communities to provide culturally appropriate care to patients who are most in need of primary healthcare services," says Rohan.
Students in FDU's Doctor of Nurse Practitioner and Master of Science in Advanced Practice Nursing programs may apply for FDU ANEW scholarships if they meet one of the broad criteria of being environmentally or educationally disadvantaged.
FDU's School of Nursing and Allied Health spans the University's two New Jersey campuses, in Teaneck and Florham Park. It offers career-transforming degree programs in nursing, allied health, and health studies. The school's exceptionally wide range of offerings includes programs at the associate, bachelor's, master's and doctoral levels. Its baccalaureate degree program in nursing, master's degree program in nursing, Doctor of Nursing Practice program and post-graduate Advanced Practice Registered Nurse certificate program are accredited by the Commission on Collegiate Nursing Education (CCNE).