Advanced PsyD School Psychology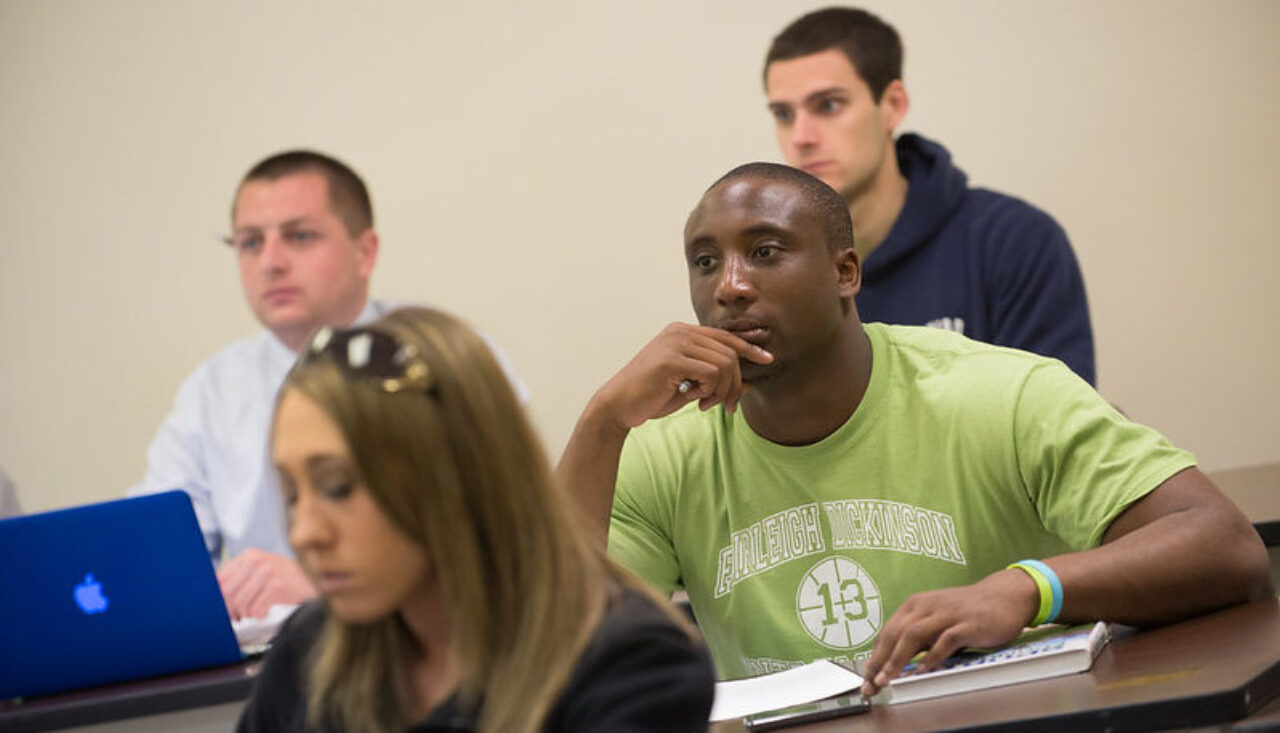 Fairleigh Dickinson University's Advanced PsyD program in School Psychology is an innovative, applied professional psychology program that leads to the Doctorate of Psychology (PsyD) degree. Its emphasis is on providing students with practical skills directly applicable to their daily work with children, youth and families. Its goal is to prepare professionals who will be leaders in the design, evaluation, provision and supervision of comprehensive mental health and psychoeducational services to children, youth and families.
The program prepares students for eligibility for licensure for independent practice. Graduates are able to practice in a wide variety of settings, including schools, mental health clinics, child and family agencies, pediatric hospitals, vocational and rehabilitation agencies, educational programs in business and industry, juvenile justice facilities, colleges and universities, and private practice.
This is a year-round, full-time program. However, students are able to both work and pursue the degree, since classes are held in late afternoons and evenings. The vast majority of PsyD students work as full time school psychologists in schools in close geographical distance to FDU. Individuals entering the program with school psychology certification typically complete the course work portion of the program in two years (including summer sessions).
After completing the required course work, students complete a doctoral dissertation, which may be in the form of an original applied clinical investigation, program evaluation, case study, meta-analysis, or validation of a test or clinical procedure.
The program culminates in a year-long internship that can be arranged in a variety of educational and behavioral health care settings that meet the standards set forth by the APA, National Register of Health Service Providers in Psychology and Council of Directors of School of Psychology Programs. Students also are encouraged to apply for American Psychological Association (APA) – approved internships.
Professional Licensure and Certification
The Traditional and Advanced PsyD programs include coursework designed to meet the typical academic requirements for licensure in states throughout the country.  Given that the programs have not completed the APA accreditation process at this time, graduates must submit evidence of program completion to the state in which they are seeking licensure for review.  Our program graduates have successfully demonstrated that they meet licensure requirements in any states they have elected to practice, including the states of New Jersey, New York, and Connecticut.  However, given the variability in requirements — particularly in terms of internship requirements — from state to state, please check with the state professional licensing board about its requirements for licensure.  Our program faculty will be happy to work with you to understand the process and ensure that you have all the information you need to proceed with an appropriate course of study to meet your professional goals.
Please note that our specialist-level program has approval through the National Association of School Psychologists through 2025, which means that all students who successfully complete the Traditional PsyD program (which requires completion of specialist-level requirements) are eligible to become Nationally Certified School Psychologists.
Admission Requirements
Applications for admission should be submitted no later than March 1.
Applicants to the Advanced PsyD in school psychology program should hold a master's degree and certification as a school psychologist. Candidates who are not certified school psychologists will be required to take the necessary course work and field experience to obtain certification prior to admittance into the doctoral program.
Applicants to the program must submit:
A completed online application form through the psychology common application, PsyCAS. The Apply Now page will direct you to the PsyCAS site.
Transcripts from all academic institutions previously attended.
Your official Praxis score report, with a score that demonstrates that you met or exceeded the NCSP cutoff score at the time of administration.
Three letters of recommendation from academic and/or professional references.
A statement of professional goals.
A representative work sample of current professional skills (e.g., psychological testing report, consultation or therapy summary, etc.).
After credentials review applicants will be selected for an in person interview.
Transfer of graduate credits to this program is handled individually by the program director.
Degree Plan
Year One
Fall Semester
Spring Semester
PSYC7146 Issues and Techniques in Research and Evaluation II
PSYC8721 Seminar in Child/Adolescent Intervention
PSYC8930 Advanced Consultation in School Psychology
Summer Semester
Year Two
Fall Semester
PSYC6116 History and Systems
PSYC8130 Pediatric Psychology
PSYC9125 Advanced Clinic Practicium I
Doctoral Comprehensive Examination
Spring Semester
PSYC8112 School Psychology: Dissertation Seminar
PSYC8951 Administration and Supervision in School Psychology
PSYC9126 Advanced Practicum II
Summer Semester
PSYC8110 School Psychology: Dissertation
PSYC8140 Seminar in School Change: Evaluating Effectiveness
Year Three
(with continued enrollment until completion of dissertation and internship)
Fall Semester
Spring Semester
PSYC9115 School Psychology: Dissertation Maintenance
PSYC9150 School Psychology: Internship (School Psychology)
Summer Semester
PSYC9152 School Psychology: Internship Maintenance