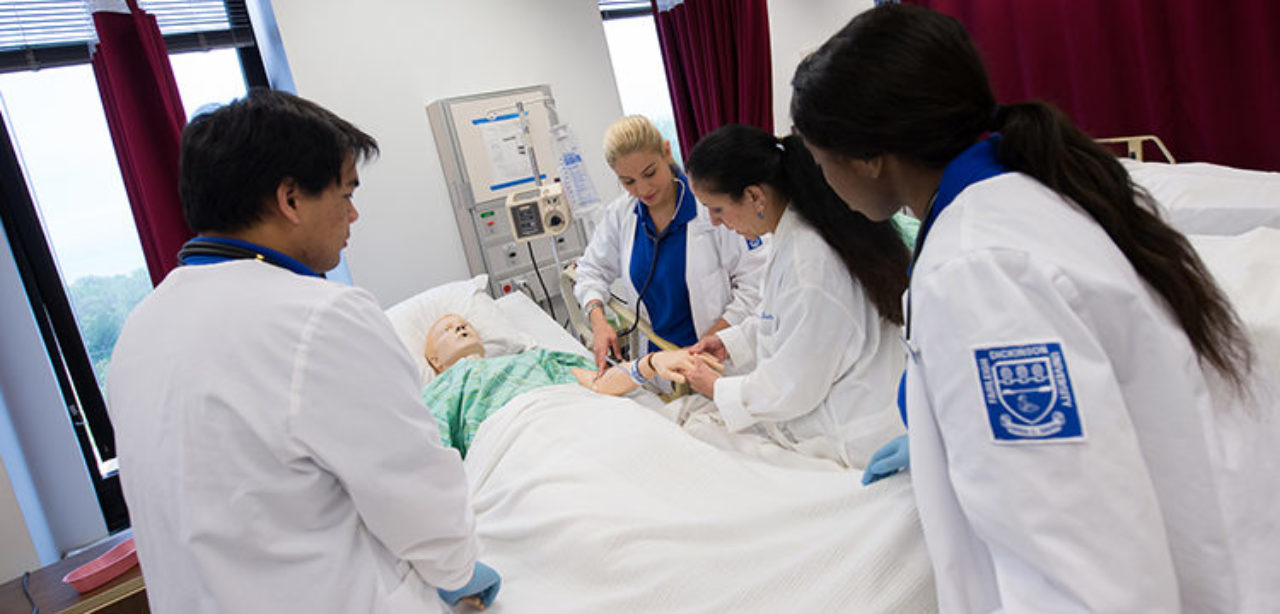 The Bachelor of Science in Nursing program prepares professional nurses to provide comprehensive nursing care to persons and families in all environments where health care is required. Graduates of the program are eligible and prepared to take the NCLEX-RN for licensure as a registered nurse.
Students are prepared to have critical thinking and problem solving skills in caring for their patients.
NCLEX-RN passing rates – 90 to 95% in the last 3 years
Employment rate in various healthcare agencies in the tri-state area – 100%
Salary range after licensure as RN by the Bureau of Labor Statistics –  $73,000 – $78,000
Admission Requirements
Graduation from an accredited secondary school with a record indicating potential to succeed in college.

Completion of the following high school studies: 4 units of English, 1 unit of Chemistry with lab, 2 units of History, 1 unit of Biology with lab, 2 units of college preparatory Mathematics.

Recommended courses: 1 unit of Physics, 2 units of foreign Language.

A minimum of 16 high school academic units is required for admission.

Scholastic Aptitude Test (SAT) – Composition 1100, Math 530

American College Test (ACT) – Composite 22

GPA – 3.00 or higher

Must pass Kaplan Admission Test (KAT) – APPLIES TO TRANSFER STUDENTS ONLY.
Degree Plan
1st Semester (15 credits)
2nd Semester (18 credits)
3rd Semester (16 credits)
4th Semester (15 credits)
5th Semester (16 credits)
6th Semester (16 credits)
7th Semester (12 credits)
NURS4420 Health Care Management, 3 credits
NURS4430 Nursing Research, 3 credits
PHED____ Physical Education Elective, 1 credit
8th Semester (12 credits)
NURS4460 Prep for Success, 1 credit
Free Elective, 3 credits
The (baccalaureate degree program in nursing/master's degree program in nursing/Doctor of Nursing Practice program and/or post-graduate APRN certificate program) at (institution) is accredited by the Commission on Collegiate Nursing Education (http://www.ccneaccreditation.org).