Conference and Event Reservations for NJ Campuses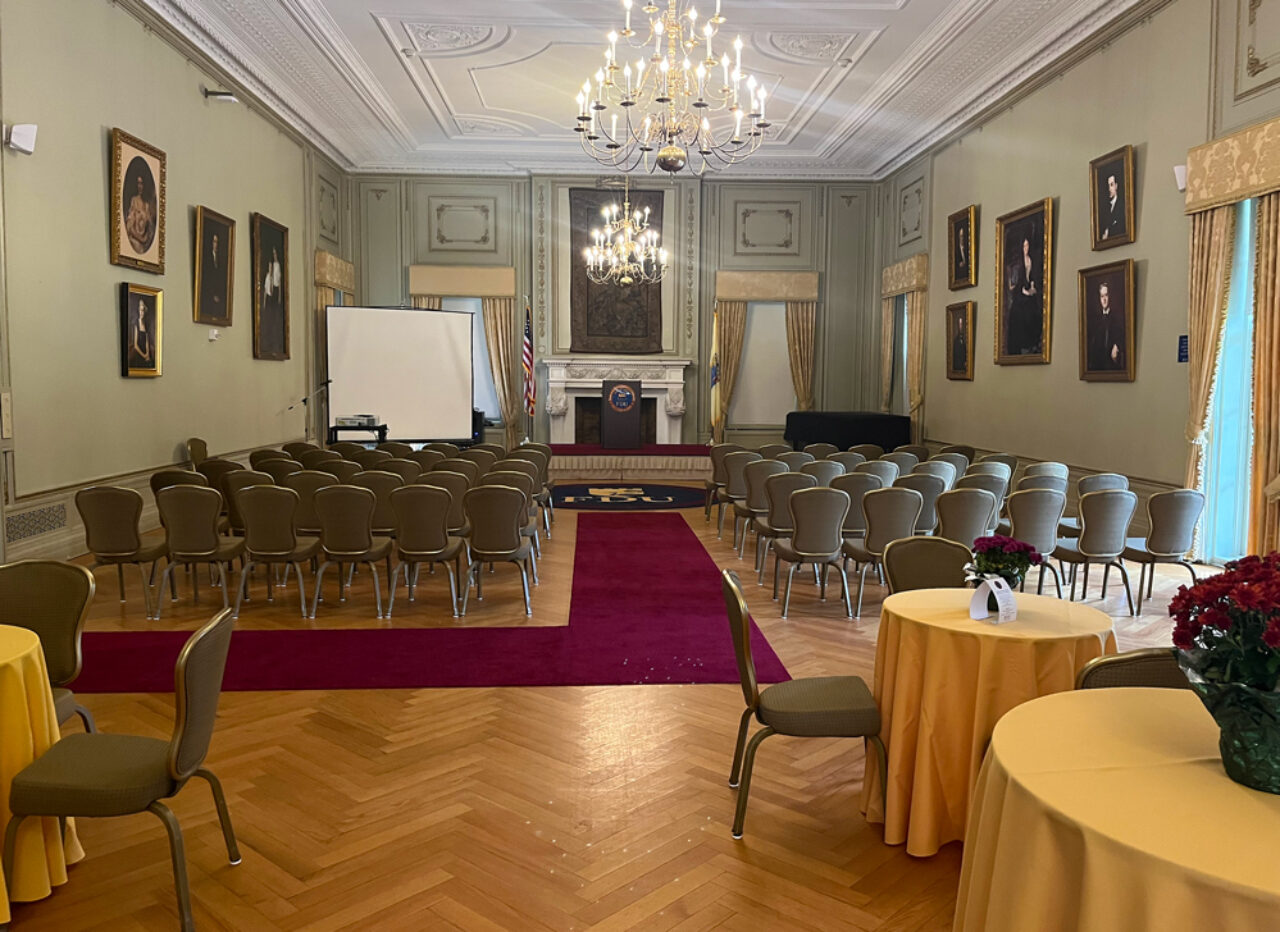 Perfect for your next event! Fairleigh Dickinson University's two very diverse New Jersey campuses will surely meet your event needs.
The Florham Campus in Madison, New Jersey is located on the 266-acre Vanderbilt estate. The campus is centrally located on several major highways including I-287 and I-78 and is adjacent to NJ Transit, which offers direct service to midtown Manhattan. The historic Hennessy Hall is the center of the beautiful, OImstead-designed landscape. The elegant scenery will make your meetings, lectures, corporate and private parties extra special.
The beautifully landscaped Metropolitan Campus is located in Teaneck, New Jersey, minutes from the George Washington Bridge. Just off of Rt. 4 the campus is surrounded by shopping and many unique restaurants. Running through the heart of the campus is the Hackensack River with a beautifully designed footbridge. The beautifully redesigned University Walk offers a picturesque spot for your outdoor, riverside events. From lectures in Wilson Auditorium to outdoor events on Commencement Green, the Metropolitan campus will meet your needs.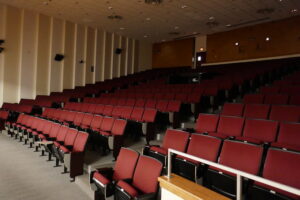 Unique facilities are found on each campus: Theater/auditoriums of up to 400 seats; classrooms of every size, most with widescreen projection television; attractive lobbies with comfortable incidental seating for parties and conference breaks; rooms opening onto three-season patios; paved walkways overlooking stunning fountains at Florham and the Hackensack River at the Metropolitan Campus; and ample parking.
For information regarding holding an external event on campus, contact the Conference & Events department at 973-443-8962 or email kgranade@fdu.edu
Contact Information
Reservations for Clients External to the FDU Community
Please contact Kristin Granade at 973-443-8962 or kgranade@fdu.edu you may also fill out the event request form at: External Rental Event Request.
Reservations for Members of the FDU Community
For Reservations at the Florham Campus please contact:
For Reservations at the Metropolitan Campus please contact: