Bring Your Event to Campus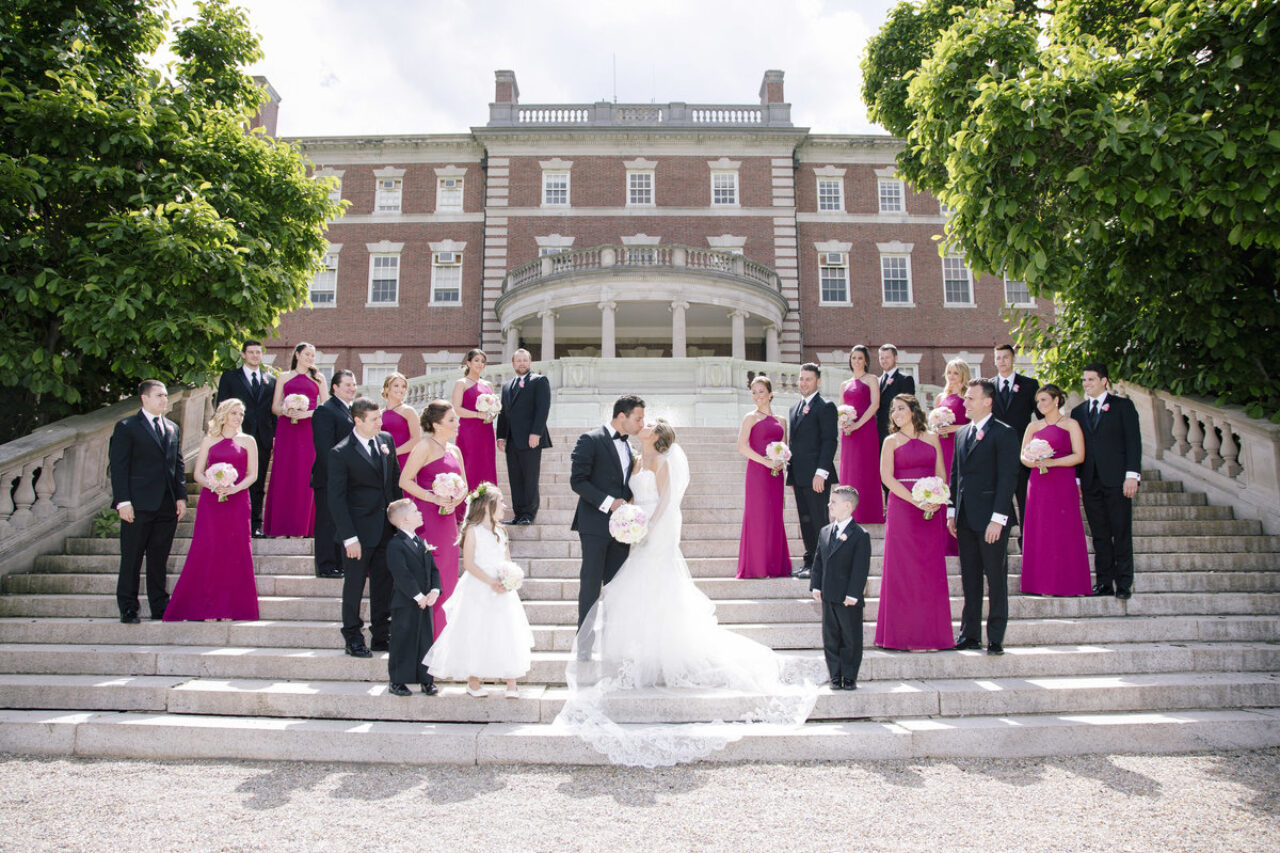 Hennessy Hall

The Great Hall! The hall, also known as Hennessy Hall, sits at an impressive 150 feet long and is lined with a floor of Italian Carrara Marble! The ivory marble fireplace directly in front of you is one of the many fireplaces in the mansion. This fireplace is representative of the fine craftwork and attention to detail by the expert craftsmen from, McKim, Mead, and White, who constructed this building. The fireplace was patterned after a fireplace in Windsor Castle, England.
Lenfell Hall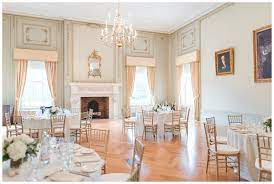 The landscape was planned by Frederick Law Olmsted, who is renowned as the designer of New York City's Central Park. The surviving principal buildings, designed in Georgian style by the firm McKim, Mead, & White in the 1890s, have been adapted for educational uses. The 100-room mansion Hennessy Hall, the centerpiece of the campus, is a work of Stanford White; it is a replica of a wing in King Henry VIII's Hampton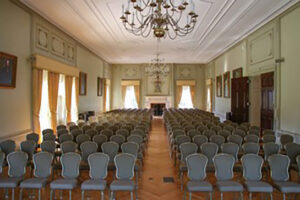 Court. Most of its interior decorations (such as staircases and fireplaces) are in Italian marble, worked by craftsmen brought from the same country. In addition to classrooms and offices, Hennessy Hall holds Hartman Lounge — the chestnut-paneled former billiard room — and the Lenfell Hall drawing room.
The Orangerie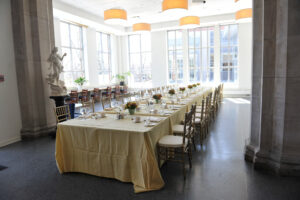 The Orangerie is now used for seminars and provides a quiet place for students to study and do work.
Wilson Auditorium