VLV Alumni
Rick and Elizabeth Myllenbeck
Sonoma Cellar, LLC, Old Town Alexandria, Virginia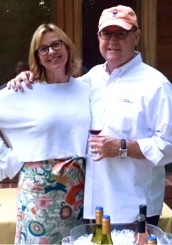 "Without VLV, we wouldn't be in business. The coursework — and our instructor — gave us tremendous background, insight and inspiration, which helped us establish a solid foundation that has led to a very successful enterprise. As a restaurant startup with no prior experience, we have defied long odds and continue to accelerate our business — now into our third year. Because of VLV, we have a very tight business plan, were well prepared to manage complex financial matters, and have utilized many of the marketing and business strategies discussed during the course. We are forever grateful to VLV and its team."
Rick is a marketing executive from the high-tech industry in Silicon Valley and a 41-year veteran of the U.S. Navy and Navy Reserve, who is still serving. Elizabeth is an educator for the Department of Defense Education Activity and has more than 25 years of experience as a high school Social Sciences teacher and as an adjunct professor.
Darlene McCann, President
DAM HVAC Services, LLC, Greater Philadelphia area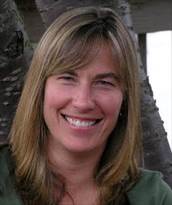 Darlene is President of DAM HVAC Services. Having over 25 years in the sheet metal trade and tired of commuting long hours to work, Darlene decided to attend the VLV program in 2012 in order to draft her new business. The feedback Darlene received from the VLV mentors was priceless and made her realize that she still had a lot to learn. Over the next few years, she worked on research and collaborated with one of her mentors to become further prepared for the launch of her business. By April of 2015, Darlene became owner and operator of her business and is in the review stage for her Woman Business Enterprise and Service-Disabled Veteran-Owned Small Businesses certifications. According to Darlene, "Every day is a new learning experience as I grow with my business and have picked up several new customers in the last month. I still have a lot to learn but my VLV experience helped set me on the correct path."
Angel Chanliongco, Founder
Your Strategic Approach, LLC, Bogota, New Jersey
Angel successfully launched his venture, Your Strategic Approach, LLC, thanks to the guidance of his instructors, mentors, and peers from the VLV program. His venture targets severely affected unemployed steel workers from the Pittsburgh, PA area as well as those still recovering from the 2008 recession by providing them with key skills in business planning, grant writing, feasibility planning, and financial planning. With an interest in giving back to the community, Angel is helping his clients with the skills he acquired through the VLV program in order to help them launch new businesses or revise their strategic plans on an existing business. According to Angel, "the VLV program allowed me to take my pro-bono work into a meaningful venture. I've always wanted to create a business out of it, but just never had the courage to do so. Being exposed to others who are more astute in their working experiences, as well as their like-motivation to start a business of their own in the VLV program, I was encouraged that I can make it." Having served in the U.S. Marine Corps, Angel graduated from the VLV program in May 2015 and is also a graduate of Fairleigh Dickinson University's MBA program.
Jim Feeney, Franchise Owner
Cartridge World, Woodland Park/West Paterson, New Jersey
Jim continues to grow his business using the skills learned in the VLV program. Jim believes the VLV instructors and team have been extremely valuable to him throughout this process. According to Jim, "As veterans we were instilled with the fortitude, discipline and attitude to be successful; this program offers us the tools necessary to be successful in business." Jim is a Vietnam veteran and served as a US Marine. He was wounded in action and subsequently disabled. From 2008 to the present, he has run his own franchise of Cartridge World. Jim graduated from the VLV program in May 2011.
Ron Ruiz, TR Business Solutions, LLC, Chatham New Jersey
Ron attributes much of his current business's success, in providing management-consulting services to New Jersey municipalities, to the Veterans Launching Ventures (VLV) program. Jim and his business partner had no experience in starting their own business, and needed a rigorous program that could guide them through the process of creating and operating their own business. Having served in the US Army during the Vietnam era, he was drawn to VLV because it was established for military veterans. He is grateful for the values of discipline, a focus to get the job done, leadership, and teamwork that he developed while in the military. He was happy to see that these same values were enforced throughout the VLV program. According to Ron, "This is a valuable program for any veteran serious about starting his or her own business. Our company is but a year old. In this short time, we have successfully engaged our services with three municipalities in Morris County, NJ. We have recently received an endorsement from one of the municipalities, and we are currently in contract negotiations with all three municipalities to design and implement cost effective solutions in delivering Public Works services to their communities."
Testimonials
"I heartily recommend the Veteran's Launching Ventures course offered by Fairleigh Dickinson University.  My experience was positive in every respect. The course guide had some of the best entrepreneur training modules that I have ever seen. Each module contained real-world lessons learned about what did and didn't work for other entrepreneurs. The final session included an opportunity to pitch my startup to my fellow veteran classmates and a panel of judges. That was a valuable experience.  I can't say enough good things about the VLV mentoring program. My consultant provided on target, constructive wisdom throughout the course. VLV also includes the phenomenal benefit of continuing to work with the consultant for ten months after the class ends. The ongoing support, encouragement and business wisdom from my consultant has enabled me to successfully re-locate my business to Boston, sell my T-shirts online, and pursue a federal contract with the Boston VA.  My advice to veterans is to enroll in VLV and take the next step to convert your dream into a profitable business."  Bob Moran, 2018 fall class veteran Founder, Mirror Image Clothing
"Fairleigh Dickinson University's Rothman Institute of Innovation and Entrepreneurship's 'Veterans Launching Venture' program is an integral part of my business's success. The amount of knowledge, support and resources are fantastic. I continually support and keep up with any news from the organization because they continue to help veterans, like myself, become an entrepreneur. This is a MUST for any veteran or military spouse looking to go into business or grow their business. Thank you to VLV and the staff supporting the program! They really help us achieve the dream of owning our own business!"  Joey Mac Dizon   – 2017 fall class, United States Marine Corps Iraqi War Veteran; CEO/ Co-Founder, The Mobile Cigar Lounge & the non-profit Mission Transition
"It was beneficial for me to see other ideas presented and to be able to listen to those presenters to understand how they view their plan and approach. The mentor/instructor feedback was also very valuable for me as it helped to reinforce areas that I recognized as weak in my own plan. I was also able to leverage the experiences of others. To me, there is no greater value than gathering the hands-on experience of others." – Allen Z. (June 2013)
"I really got a lot out of the program and thank you for all your efforts in making the program a success for all of us. Not having any idea what it takes to start a business, this has been a great workshop for someone like me to put all my questions and fears to rest with action plans for success. This course has been invaluable to me." – Ron R. (May 2011)
"All of the instructors genuinely cared about each person's progress and gave candid comments that will help us all out in the long run. I was very impressed with the expertise and guidance offered by successful entrepreneurs. Without experienced instructors like these who want to help Veterans like me, I don't think I would have ever taken this opportunity to learn about starting and growing a business." – Garth D. (December 2013)
"The program was very valuable. The feedback I received on my presentation will really help me in re-addressing some of the weak points of my plan and will also allow me to focus on where I want to head in the future." – Matt F. (December 2012)
"It was an outstanding class. What you did was give me new inspiration and confidence in what I am doing. My goal was to finish my business plan: what I got was priceless. Inspiration is not something you can buy or trade." – Sam W. (May 2012)