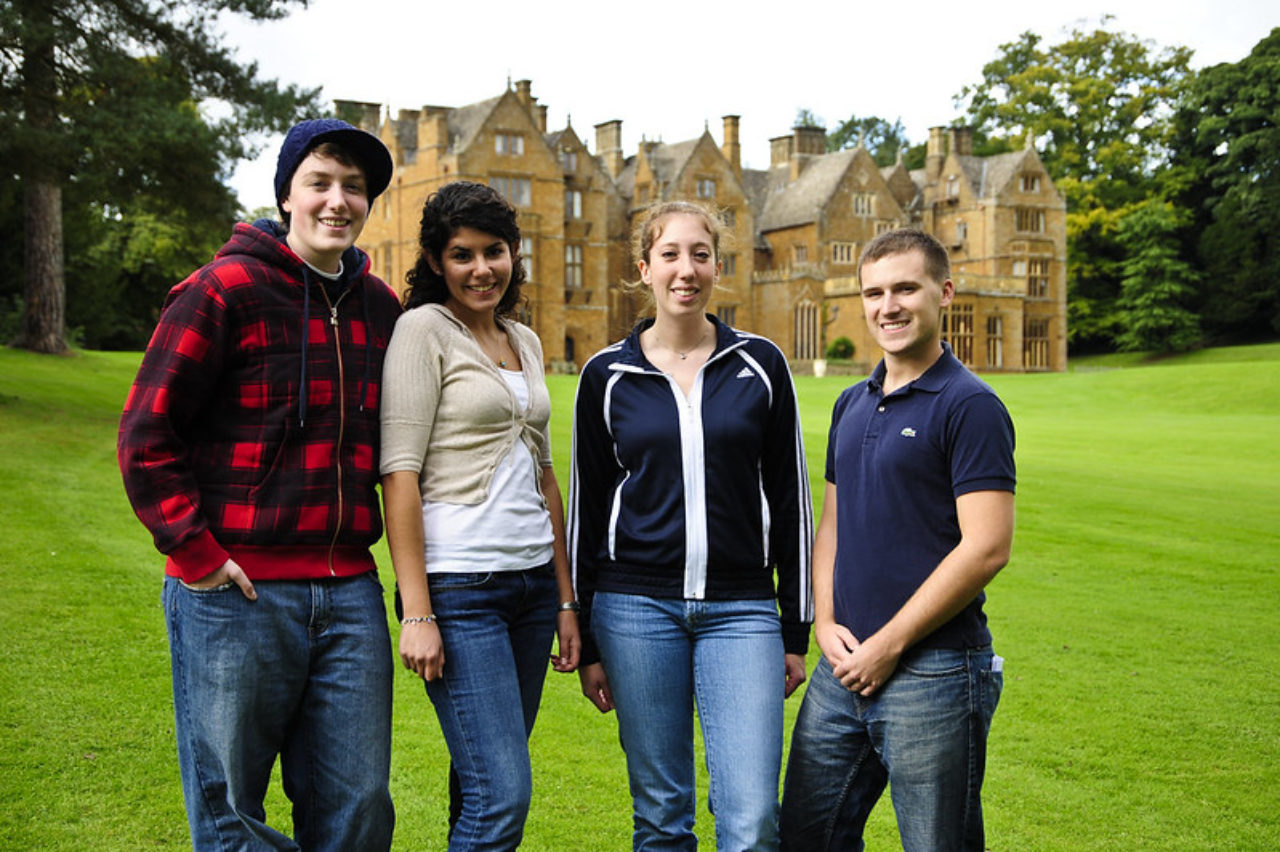 Wroxton College is the British campus of Fairleigh Dickinson University, situated in the ancestral home of Lord North at Wroxton Abbey in Oxfordshire.
The Abbey is located in the Village of Wroxton, which lies in a dip on the northeast edge of an ironstone escarpment bordering the Cotswolds. These hills are in the southern Midlands, the rural heart of England. The Midlands region is rich in both urban and rural landscapes. Its influence in modern and historic Britain is hard to exaggerate. Birmingham is 40 miles to the north; it is Britain's second largest city. Oxford is 26 miles to the south; it is the home of Britain's oldest university. Between these two cities are thousands of acres of the finest agricultural land, the ancestral homes of a score of great English families, and two important towns: Stratford-Upon-Avon and Banbury.
Wroxton village is two and one-half miles from Banbury. Although the village is small, it supports three churches (Church of England, Roman Catholic, and Methodist), a post office, a good hotel, and two public houses. "One of the most beautiful villages in the country," wrote E. R. Lester in his short story of Wroxton. Around the small pond in the center of the village stand fourteenth through twentieth century homes. They are built mainly of local honey-brown Horton Stone and roofed in decorative thatch.
The main College building is Wroxton Abbey, home of Wroxton College, a fully modernized Jacobean mansion on 56 acres of its own lawns, lakes and woodlands. Originally constructed as an Augustinian priory in 1215, Wroxton Abbey has accommodated several British monarchs and state people such as Theodore Roosevelt. It now houses the College's classrooms and seminar rooms, the library, fully modernized student lodging facilities, and computer laboratories.
Wroxton College is a unique experience both culturally and academically for students seeking to extend their horizons. Students come to Wroxton from more than 250 colleges and universities to participate in academic programs offered by resident British faculty and visiting British scholars and corporate professionals. The academic offerings are supplemented by a program of tours to various historic sites, artistic and cultural centers, and places of political and commercial significance.