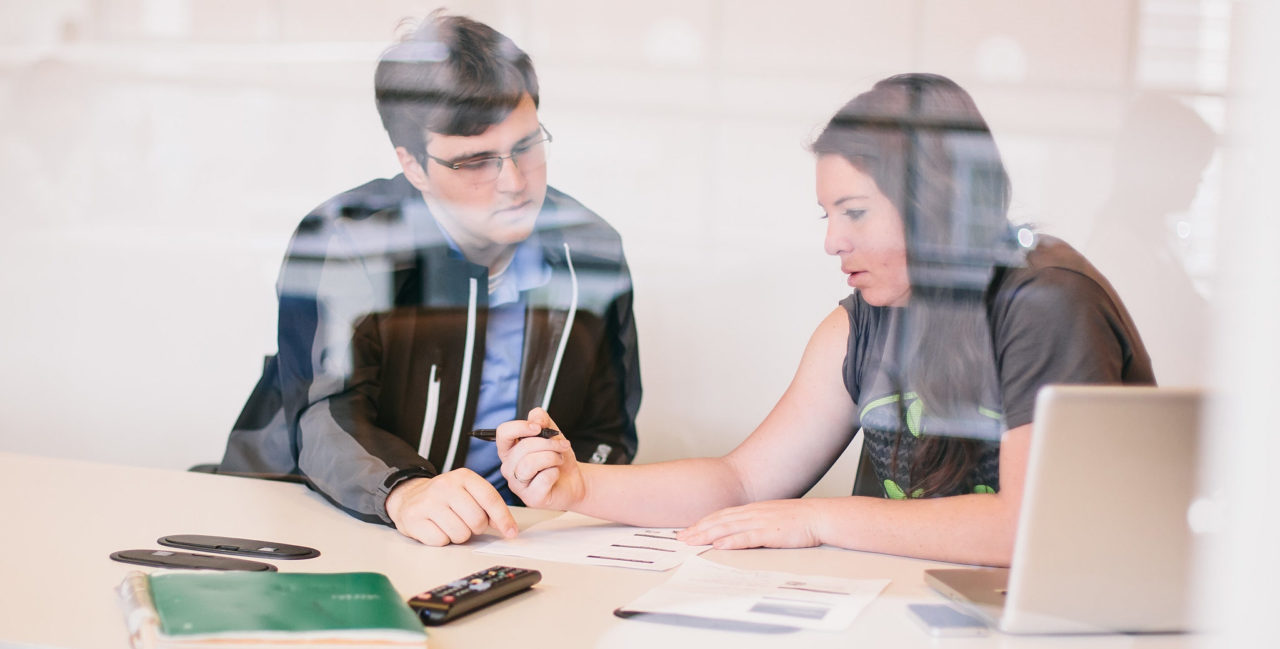 COMPASS is an individually tailored, comprehensive, academic, and social support program for a very limited number of college students with high functioning Autism Spectrum Disorder or Asperger's Syndrome.
COMPASS is offered separately on each of FDU's two New Jersey campuses. The goals of this two-year program are:
to help each student recognize and make use of existing academic and social strengths,
to aid in the development of new abilities, and
to promote progress toward a higher level of independent functioning.
As a participant in COMPASS, students will begin the FDU experience during the summer when all incoming freshmen participate in a one-time overnight freshman orientation designed to help them meet their new classmates and become acquainted with the university campus and the services available. An orientation to Fairleigh Dickinson University and COMPASS will also be held for parents at that time.
Specialized Services
For every week of the fall and spring semesters, each COMPASS freshman and sophomore student receives:
Two hours of individualized, hands-on academic support,
One hour of individual counseling, and
One group therapy session.
COMPASS also provides general case management and consultation with University faculty. Students are also welcome to participate in a peer-mentoring program. Upon completion of sophomore year, the COMPASS team makes an individualized recommendation on reduced specialized services; such services can include two hours of weekly group academic coaching, one monthly group meeting, and individual meetings with a case manager as needed.
Program Cost
The fee for COMPASS is $7,072 per academic year, in addition to University tuition and residence fees. Scholarships may be available for qualified students. Students applying to FDU should also visit the Financial Aid page for information about applying for financial assistance.
Applications Being Accepted for Fall 2021
The deadline for applications for the 2021-2022 academic year is February 22, 2021.
Due to COVID-19 on-campus restrictions we urge you to please e-mail all application materials.
Some applicants may prefer to mail sensitive materials due to privacy concerns. Applications and materials received by mail will also be accepted. We ask if paper materials are mailed to us that you notify us by phone or email.
Application and documents
The following materials are required for admission:
For students applying to the Metro Campus complete COMPASS Metro application form
For students applying to the Florham Campus complete COMPASS Florham application form
Letter of acceptance to Fairleigh Dickinson University
One official academic transcript
One student copy of SAT or ACT scores
Psychological/psychiatric report stating a diagnosis of Autism Spectrum Disorder. (This report must be dated within 24 months of the application.)
High School psycho-social/psycho-educational evaluation and Individualized Education Program (IEP) or 504 Plan, if applicable.
Contacts
For questions or additional information, or to schedule a representative to come speak to our staff, please call COMPASS Coordinator: