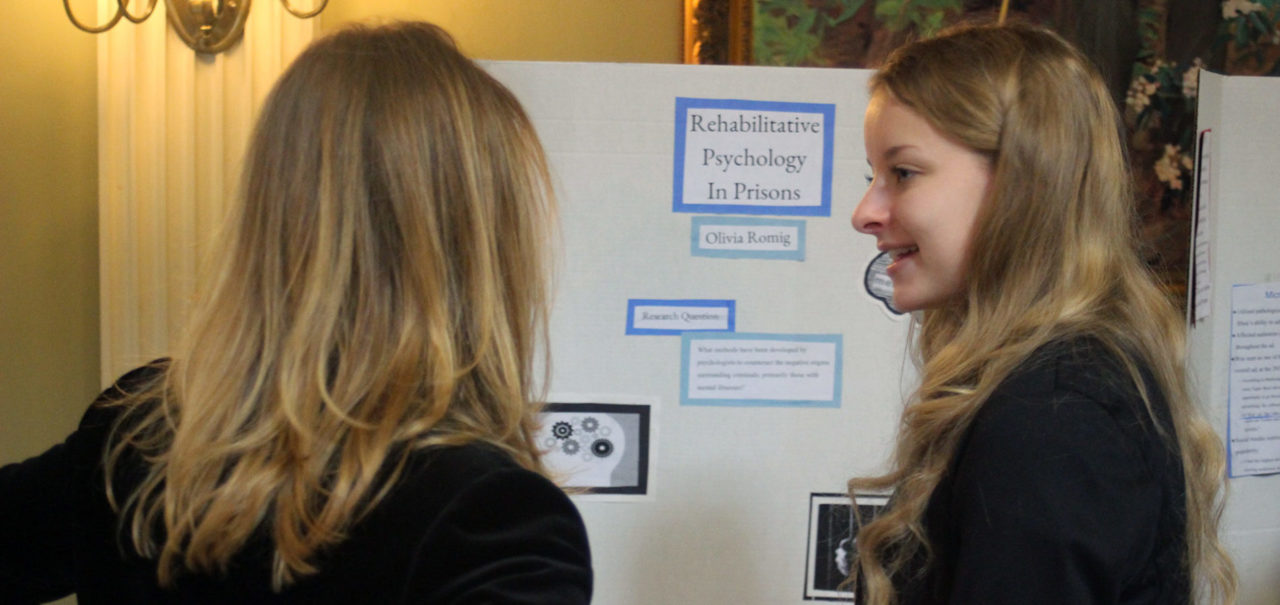 The senior honors thesis is the capstone experience for students in the University Honors Program. The thesis should demonstrate honors students' ability to achieve excellence in their majors and develop a project that creates a deeper understanding of knowledge relevant to their disciplines.
Past thesis titles:
Hard copies of these thesis projects can be found in the FDU Library, while the most recent three years are in the Honors office.
Course outcomes
After completing their senior honors thesis, students should be able to write a research essay that demonstrates mastery of the methods relevant to scholarly research, including:
Locate and identify appropriate sources of scholarly research
Synthesize and evaluate information from sources
Develop research questions or specific hypothesis relevant to previous research
Analyze research findings, including data, the construction of arguments, and use of evidence
Develop conclusions and an argument based on researched results
Present findings in a well-written academic paper that follows the format of the student's academic major (including notes, bibliography, and paper format).
Work independently, meet deadlines, and take initiative for moving forward with the thesis
In some majors, students may make a creative or applied project the focus of their senior thesis. Students have written plays, produced films, created ceramic art, written poetry, designed video games, and created business plans, among other projects. In such cases, students still need to write an accompanying essay explaining their project. Also, there should be a research component in their project that is reflected in their written papers and their creative projects.
Requirements
Junior Year
Identify mentor and general topic for senior thesis.
Complete the Application of Candidacy form with thesis prospectus.
Register for fall Honors Research with faculty mentor.
Senior Year, Fall Semester
Complete research for senior thesis and meet regularly with faculty mentor.
Meet all deadlines set by the honors and the faculty mentor.
All work for semester due before the final exam period at a date set by the faculty mentor.
Students will receive a separate grade each semester. Students need to earn B+ or higher to continue with their honors work. Work that does not meet this standard will be registered as an independent study.
Senior Year, Spring Semester
Focus on writing senior thesis and meet regularly with faculty mentor.
Meet all deadlines set by honors and the faculty mentor.
Students must turn in thesis on the assigned date (often in early April).
Students must follow the approved template for final drafts.
Faculty mentor, second reader, and the Honors Director must approve the completed thesis/project.
The Senior Honors Project must receive a grade of B+ or higher for students to receive University Honors.
Students present thesis work at Honors Research Day (usually in third week of April).
General Thesis Deadlines
Mid-September: Proposed thesis topic
Mid-October: Initial Annotated Bibliography
Mid-November: Abstract (250-500 words)
Last Week of November: Outline
First Week of February: Introductory section of paper (approximately 10 pages)
First Week of April: Full draft of thesis
Third Week of April: Research Day
Fourth Week of April: Final draft of thesis