High School Students Summer Studies
Three distinctive summer programs for high-school students:
Summer Early College 2023
Register Now!
or contact Jakyrra Tyson, j.tyson@fdu.edu, 201-692-6504, for additional information about the courses.
Earn up to 12 college credits this summer with FDU's Summer Early College Program, rated a Top 50 "Best Pre-College Summer Program" by Value Colleges (2021).
Fairleigh Dickinson University's Summer Early College Program offers motivated students in grades 9 to 12 the opportunity to get a jump-start on earning college credits through engaging, interactive courses. Most classes are taught online. Select classes are offered in-person on FDU's Metropolitan Campus in Teaneck, NJ.
Program Highlights
The opportunity to earn 3 college credits per course and up to 12 college credits this summer for future university studies.
The ability to advance the quality of your college application.
Customized, exclusive curriculum developed and taught by passionate, distinguished FDU professors.
A collaborative learning environment of students from across the state, country and globe.
A glimpse into the most desired majors and careers of today.
The perfect blend of real-time instruction, self-paced projects and virtual teamwork.
Who Should Enroll
High school students interested in getting a head start on college credits and exploring future career paths.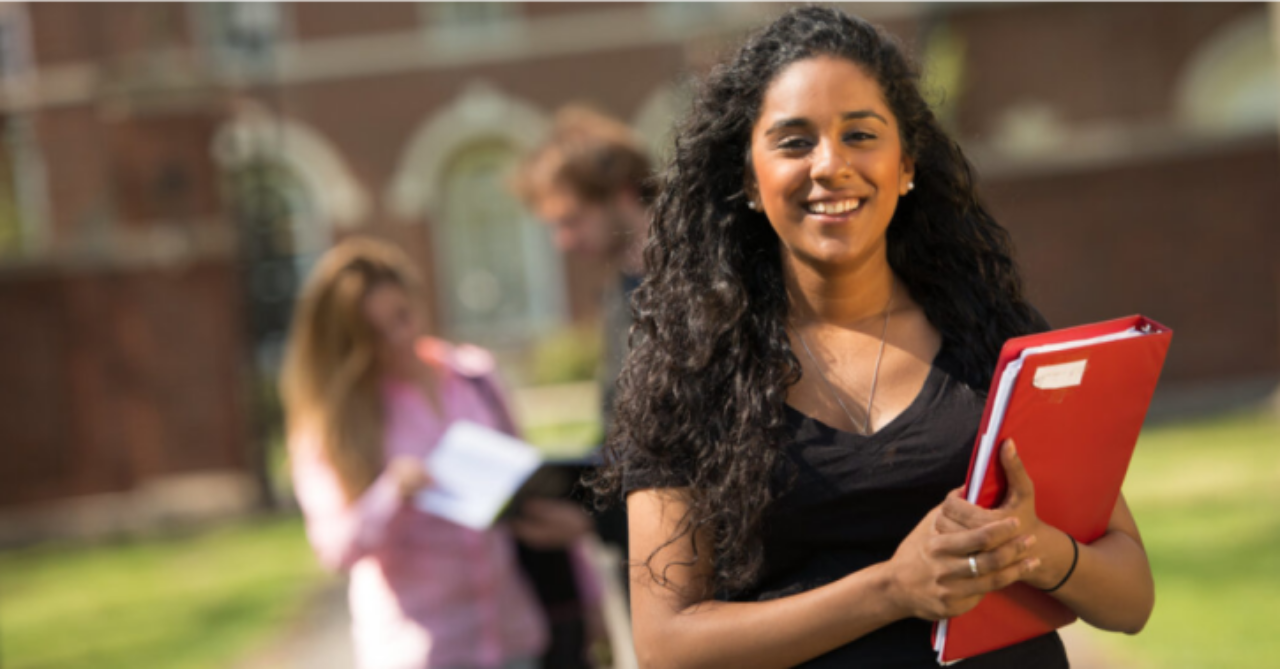 Program Schedule
---
Classes for High School Students Only (updated June 22, 2023) 
BUSI.2205, EC21  Introduction to Personal Investing 
(3 Credits)  
Professor Dan Petrie   
The intent of the course is to help students demystify the investing process, understand the basic tools of investing, and give practical experience in establishing and monitoring a portfolio. This course will enable students to prepare investment strategies for their immediate future and their career years, as well as plan for their retirement years. Problem-solving and decision-making skills will be stressed. The course will familiarize students with key investment terminology, and will delve into topics involving investing and savings, such as the difference between saving and investing, understanding a variety of saving and investment vehicles with particular emphasis on the stock market, mutual funds, investing for retirement (social security, traditional IRAs, pension plans, Roth IRAs, 401K/403B, Roth 401K), and the role of the Federal Reserve.  
DATES: 7/10-2023-7/27/2023  
TIMES: 9:00-12:30pm  
MODALITY: remote with Zoom meetings  
COST: $775  
MAX CLASS SIZE: 15  
COMM.1001, EC31  Communication in Everyday Life 
(3 Credits)  
Professor Christine Foster  
This introductory course will provide students with a foundation in communication concepts, theory and research, while helping them begin to master practical communication skills, such as listening and critical thinking, using technology to communicate, understanding nonverbal communication, creating persuasive strategies, and managing group conflict. Topics will include self-development, interpersonal communication, family communication, group communication, public speaking, media/technology, communicating in the workplace, and in public.  
DATES:  7/10/2023 through 7/27/2023  
TIMES: no class meetings  
MODALITY: fully online  
COST:  $775  
MAX CLASS SIZE: 15   
CREW.1000, EC31  Creative Writing Fundamentals 
(3 credits) 
Professor Courtney Crane  
In a workshop setting, students will be introduced to the four major genres of creative writing: fiction, poetry, creative nonfiction, and drama. In exploring the genres, students will be given the opportunity to write about topics of personal interest such as the environment, psychology, and more.  
DATES: 6/26/023-8/3/2023  
TIMES: Tuesday/Thursday, 6:00-9:30pm  
MODALITY: remote with Zoom meetings  
MAX CLASS SIZE: 15  
PSYC.2234, EC31  Social Psychology 
(3 Credits)  
Dr. Gregory Tortoriello   
Representative theories and selected problems concerning determinants of social behavior. Socialization, attitude structure and change, social norms, prejudice, leadership, and group dynamics.  
DATES: 7/17/2023-8/3/2023  
TIMES:  Monday-Thursday, 9:00am-12:30pm  
MODALITY: remote with Zoom meetings  
COST:  $775  
MAX CLASS SIZE: 20  
SPAD.2004, EC21  Introduction to Sport Management 
(3 Credits)  
Dr. JC (Jong-Chae) Kim  
This is the introductory course to Sports Management. It will provide an overview of the issues, trends, and concerns of the industry. Students will learn current practices and procedures used by practitioners in the field. Students will be introduced to the different occupations and job titles currently in place. Students are expected to begin developing the skills, and experiences necessary to be successful as a sports executive.  
DATES: 7/10/2023-7/27/2023  
TIMES: no class meetings  
MODALITY: fully online   
COST:  $775  
MAX CLASS SIZE: 18  
Combined College and High School Student Classes 
CRIM.1130, EC21  Working W/Children & Families 
(3 Credits)  
Dr. Elizabeth Pannuccio  
This course is designed to prepare students with the knowledge, skills and ethics for effective practice in the field of child and family welfare. This course will explore the history, evolution and current status of child welfare policies, the service continuum provided to families and children and the socio-cultural context of child welfare practice. Empowerment and strength based perspectives will form the theoretical framework for practice skills. An emphasis will be placed on understanding public policies that support the basic needs of families, as well as policies governing the child welfare system and selected policies governing juvenile justice, adult criminal justice, mental health and educational systems.  
DATES: 7/3/2023 through 8/12/2023   
TIMES: no class meeting times  
MODALITY: fully online  
COST:  $775  
LITS.1001, EC31  Intro to Fiction 
(3 Credits)  
Dr. Nandita Ghosh  
An accessible and engaging introduction to the literary study of fiction, primarily for first-year students and others new to the college-level study of literature, including those contemplating a Literature major. Texts and themes may vary every time the course is offered.  
DATES: 7/3/2023 through 8/12/2023  
TIMES: no class meeting times  
MODALITY: fully online  
COST:  $775  
FDU MINI LAW SCHOOL 2023 
Monday, July 24 – Thursday, July 27, 9:30 am – 2:00 pm 
FDU's annual Mini Law School is at the Florham Campus at 285 Madison Avenue, Florham Park N.J. from 9:30 am – 2:00 pm on Monday, July 24 – Thursday, July 27. 
Cost: $399 if registration is complete by June 1, 2023; $429 for registration completed between June 2- July 10, 2023. 
Description: The FDU Mini Law School provides four days of simulations, discussions, and interactive presentations to give high school students a taste of a first-year law school curriculum. The Mini Law School will culminate in a mock criminal trial case, with the students playing the roles of attorneys and witnesses. New lessons, new activities, new excitement! Lunch is provided every day. 
Our sessions are taught by FDU faculty and advanced undergraduates who have participated in our award-winning Mock Trial team. No prior background in law or mock trial is necessary. 
8-DAY SUMMER COLLEGE READINESS EXPERIENCE
For Students with Language-Based Learning Disabilities
For college-bound graduates and rising high school seniors with language-Based learning disabilities
Presented by FDU's nationally recognized Regional Center for Learning Disabilities, this program offers all-online or on-campus options.
Students will advance their executive function and engagement skills through sessions targeting areas critical to college success.
REGISTER FOR CLASSES at our Summer Experience website