Student ambassadors are highly-productive individuals dedicated to promoting spirit, pride, and tradition while connecting the student population to the FDU Community. You will serve as a delegate and as a student public relation for the Vancouver Campus at various events. These events can be both in-person or virtual. You will strive to promote the University's growth and expansion, encourage participation from students in campus life, and instill spirit and pride by educating University guests and prospective students about FDU Vancouver. FDU Vancouver student ambassadors are students from various areas of focus, compromising various experiences and backgrounds.
As a student ambassador, you will directly strengthen the FDU Community and build FDU Vancouver visibility. Hence, this program will also delve a lot into marketing strategies.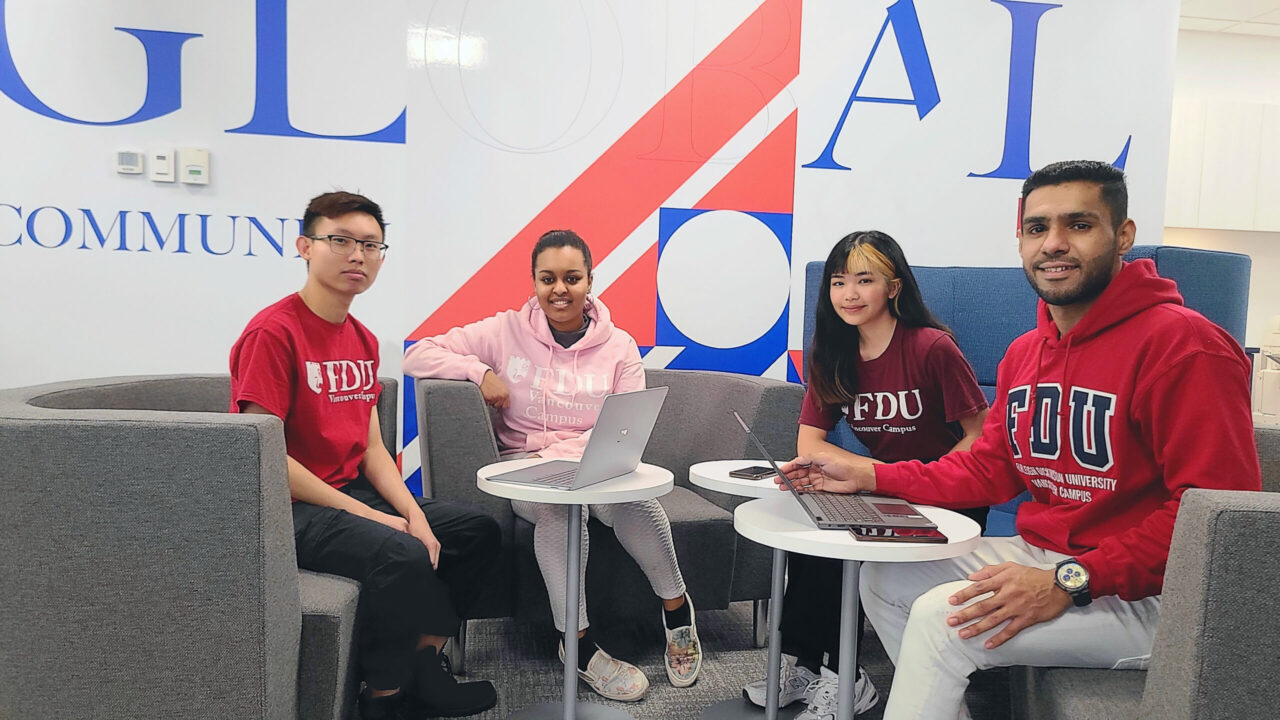 Mission statement
The student ambassador program aims to increase FDU brand visibility for prospective students and strengthen the current FDU community through a peer-to-peer engagement model. The student ambassador program aims to develop leadership skills, marketing skills, interpersonal skills, and event organization skills among the chosen ambassadors. Sequentially, the program expects to utilize the ambassadors' skills to improve the program, further causing an evolving cyclical development of the student ambassador program.
Benefits of becoming Student Ambassador
The student ambassador program provides candidates with transferable professional skills. Get real-world work experience, which can be a strong point on a resume and be seen as an asset by future prospective employers.
Open the door to other professional opportunities through networking during events, travels, trainings, and workshops/conferences.
The student ambassador program provides an opportunity to foster personal and professional relationships with fellow students and peers, school supporters, partnering schools, and even community members.
Build your communication skills through chat services with prospective students, presentation participation, events, etc.
Grow your online presence with interviews and blog articles.
As the world moves to more digital services, you will learn more about online platforms in higher education and social media content management.
Apply online at the Career Development Center (joinhandshake.com)