Professor of Management, Silberman Global Faculty Fellow, 
Management and Entrepreneurship, Silberman College of Business
Courses
Human Resource Management
Organizational Behavior
Career Strategies
Strategic HRM
Employee Wellness and Well-Being
Training, Development & Performance Management; Employee Selection
Research
Building the Whole-Person Workplace
Work and Family Issues
Workplace Flexibility and Parental Leave
Organizational Culture
Fatherhood and Work-Family
Team Dynamics
Education
BS, Cornell University
PhD, The University at Albany, State University of New York
Academic Profile
"I am passionate about getting my students ready for great careers in human resources and other business fields, as well as helping employers and working parents rise to meet their work-life challenges."
Scott is a leading researcher and nationally recognized expert on the topics of work-family policy and workplace flexibility. He was a featured speaker at the White House Summit on Working Families and at the United Nations Day of the Family.
He is the lead faculty member for FDU's undergraduate program in Human Resources Management, and recently won FDU's Business Teacher of the Year, FDU's Distinguished Faculty Award for Service to Students, and the Bartlett Fellowship for Teaching Innovation. As a Silberman Global Faculty Fellow, Scott teaches at FDU's partner business school in Paris (IESEG), and has taught in Croatia, Monaco, and Argentina.
Scott has published 25 peer-review journal articles, made 60+ presentations at prestigious academic conferences, and won six research awards, In addition to his academic writing, Scott is the author of three books:
– The Whole-Person Workplace: Building Better Workplaces Through Work-Life, Wellness, and Employee Support (2021)
– We Hate Team Projects! A Friendly, Useful Guide for College Student Project Teams (2019)
– The Working Dad's Survival Guide: How to Succeed at Work and at Home (2015)
Scott writes regularly for Harvard Business Review and has written for Time, Fast Company, Success, and The Wall Street Journal. Scott has appeared on MSNBC, CBS, NPR, and Bloomberg Radio. His work has been featured in the Atlantic, Esquire, Inc., and Slate.
Scott is an accomplished professional speaker who provides talks, workshops, webinars, and keynote addresses for corporate clients, not-for-profit organizations, and major conferences- usually focused on work-family challenges and how working parents and employers can rise to meet them. Scott's favorite and most important roles are husband and father.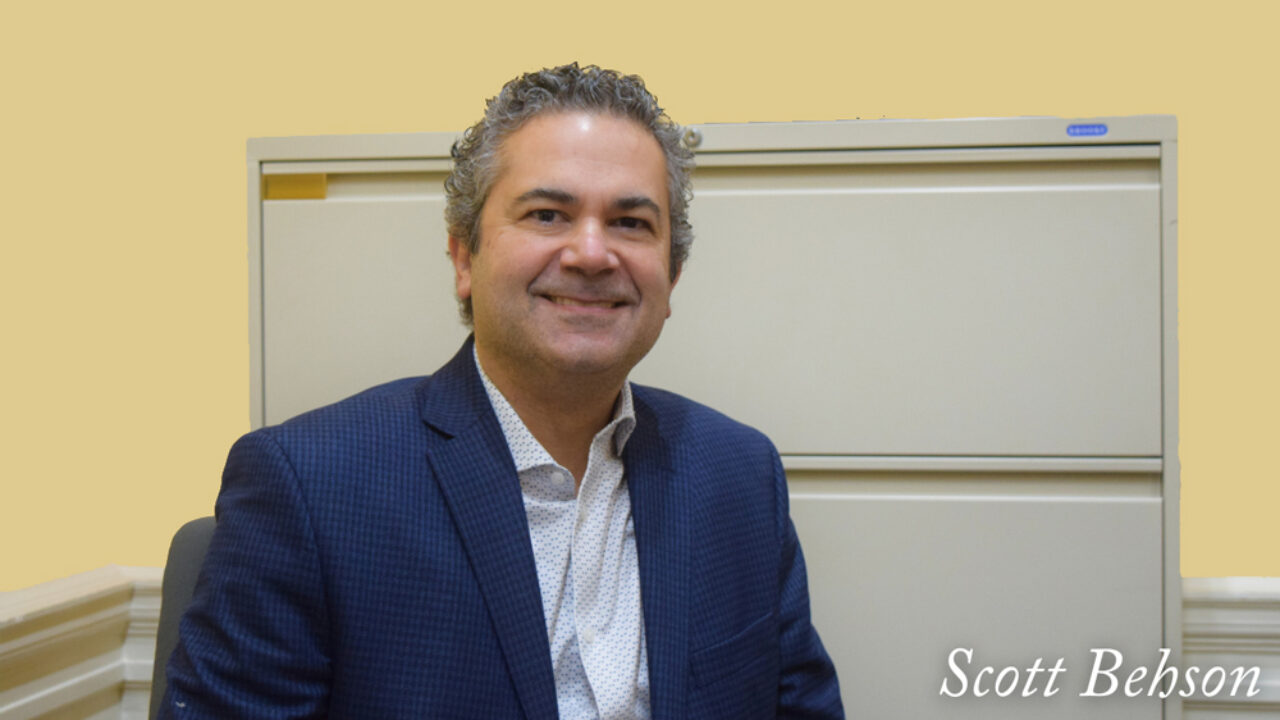 Important Note: Faculty profiles may include links to one or more non-FDU websites, including websites self-maintained by faculty to provide additional information about their publications, scholarly pursuits, and other information of interest. If you click on these links, you will be leaving the FDU-maintained website and will be directed to a site that is not under the control of FDU. FDU is not responsible for the content or accessibility of linked non-FDU websites. If, however, you experience a problem with the content or accessibility of a linked website, please contact us using the information on our Accessibility page.