Assistant Professor
Accounting, Taxation, and Law, Silberman College of Business
Courses
Introductory Financial Accounting
Introductory Managerial Accounting
Cost Accounting Measurement
Intermediate Accounting
Data Analytics in Accounting
Research
Sampath, V., O'Connor, A., Topaloglu, O., Legister, C. (2023). Social activism and firm valuation: An examination of 'Taking a knee' protests and National Football League sponsors. Review of Pacific Basin Financial Markets and Policies, 26(1).
Sampath, V., O'Connor, A.J., Legister, C. (2021). Moral Leadership and Investor Attention: An Empirical Assessment of POTUS's Tweets on Firms' Market Returns. Review of Quantitative Finance and Accounting.
Kempf, J., Sampath, V.S., Lu, Y, Shapiro, D. (2020). An empirical assessment of the contribution of state offices of inspectors general to corruption control. Public Integrity.
Sampath, V., Rahman, N. (2019). Bribery in MNEs: The dynamics of corruption culture distance and organizational distance to core values. Journal of Business Ethics, 159(3): 817-835.
Sampath, V., Gardberg, N.A., Rahman, N. (2018). Corporate reputation's invisible hand: Bribery, rational choice, and market penalties.  Journal of Business Ethics, 151: 743-760.
Education
Bachelor of Commerce, Sri Sathya Sai University, India
MBA, Rutgers University
DPS, Pace University
Academic Profile
Dr. Sampath is an Assistant Professor in the Department of Accounting, Taxation, and Law and joined FDU in the Fall of 2019. He has previously served on the faculty at the City University of New York.
Dr. Sampath has held senior executive positions in industry and public accounting firms such as PricewaterhouseCoopers, Deloitte, Aon, and FTI Consulting. He is a Certified Public Accountant (CPA) licensed in the states of New York and Colorado, is accredited in Business Valuation (ABV), Certified Fraud Examiner (CFE), and Chartered Global Management Accountant (CGMA). His research focuses on organizational misconduct, corporate corruption, and corporate social responsibility.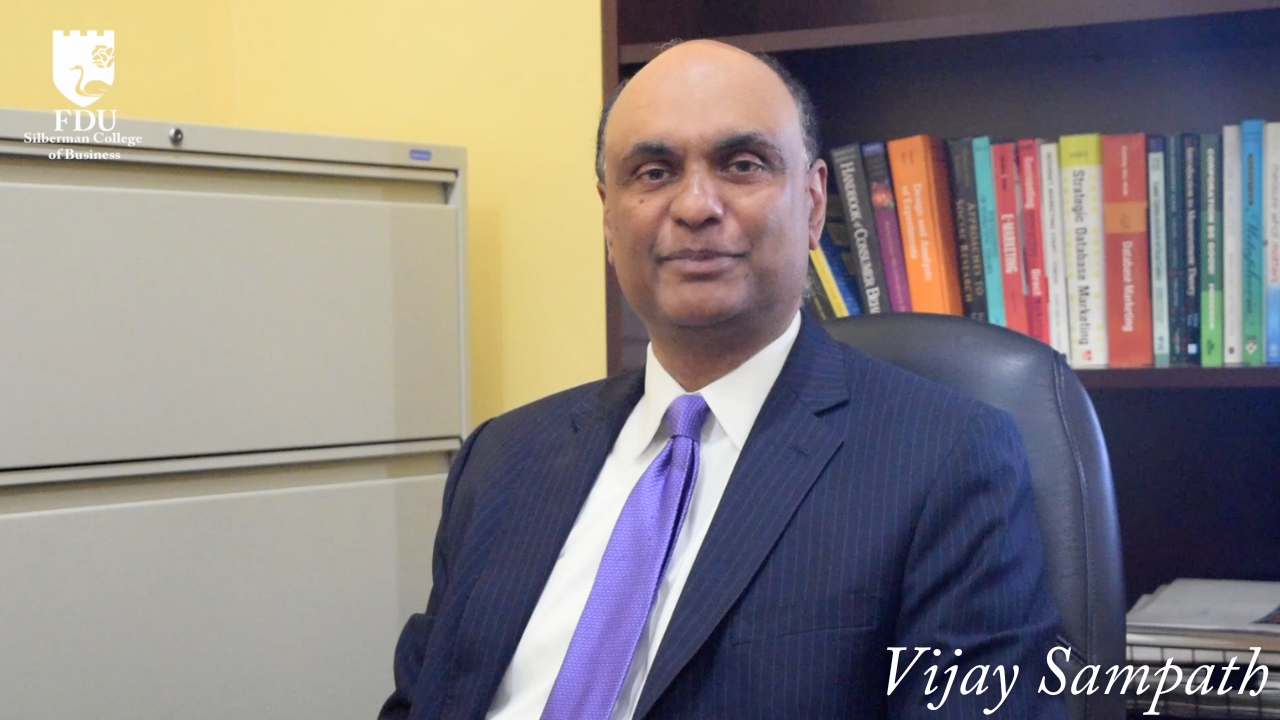 Important Note: Faculty profiles may include links to one or more non-FDU websites, including websites self-maintained by faculty to provide additional information about their publications, scholarly pursuits, and other information of interest. If you click on these links, you will be leaving the FDU-maintained website and will be directed to a site that is not under the control of FDU. FDU is not responsible for the content or accessibility of linked non-FDU websites. If, however, you experience a problem with the content or accessibility of a linked website, please contact us using the information on our Accessibility page.