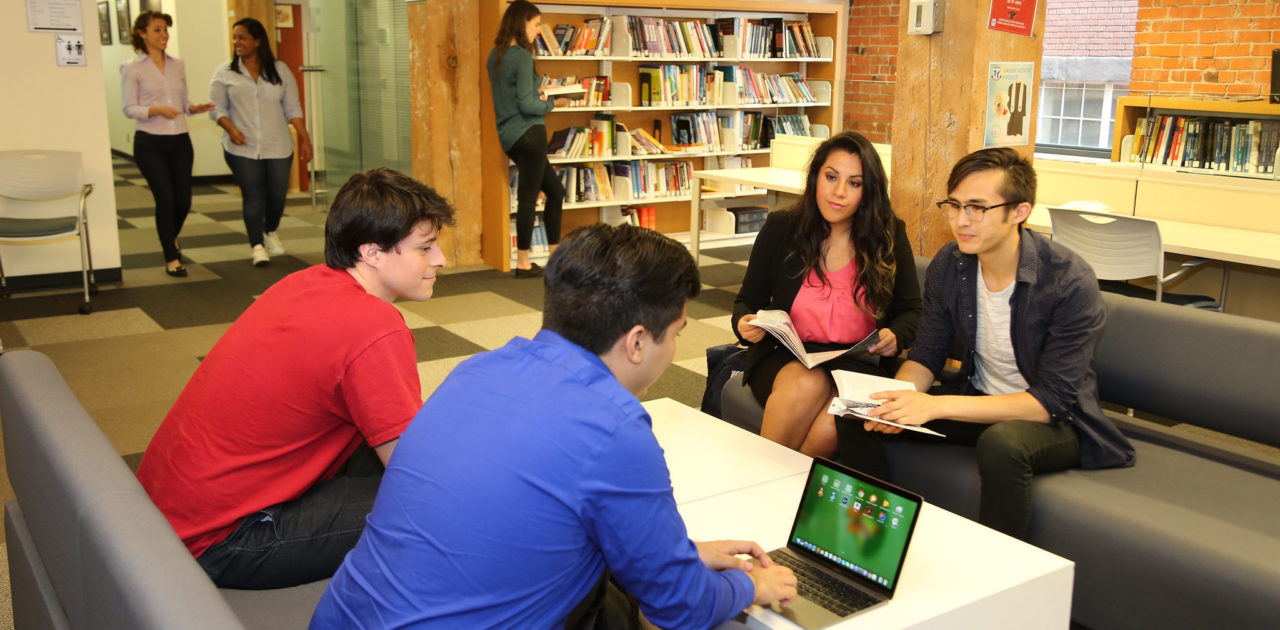 The BA in creative writing offers wonderful opportunities for emerging writers as they prepare for careers in a variety of fields.
Students have the chance to study with nationally celebrated professional authors and editors and to play a valued role in a vital community of writers and readers. The distribution of course requirements provides students with a solid background in literary studies, an introduction to creative writing in a number of genres, an advanced focus in a particular genre and an opportunity to choose from dozens of complementary minors to tailor the major to the student's particular interests and needs.
The program is devoted to providing students with the best possible foundation for careers both in and out of the creative writing field. The program's students are editors, lawyers, writers, teachers, professors and advertising and marketing executives – and many choose to go on to graduate school in creative writing or literature. Students will have many opportunities to volunteer in the community and discover just how much their particular talents are valued in the world while making a significant contribution to it.
Degree Plan
Students majoring in creative writing must complete 30 to 36 credits of writing courses and 9 credits in literature courses. An internship in an appropriate setting can be used as a writing elective.
Major Requirements (39-45 credits plus 3 cognate credits)
6 credits from the Major may be applied towards Gen Ed.
6 credits from the Minor may be applied towards Gen Ed.
Required Major Courses (24 Credits)
CREW 1001 Introduction to Creative Writing
CREW 2002 Creative Writing: Fiction
CREW 2003 Creative Writing: Poetry
CREW 2016 Creative Writing: Personal essay
CREWH 2255 Creative Writing: Playwriting and Dramatic Structure OR
FILM 2250 Screenwriting I
CREW 3020 Reading As Writers (by spring of junior year) [to be completed end of third year]
CREW 4001 Senior Writing Project I (by fall of senior year) [must be taken fall of senior year]
CREW 4002 Senior Writing Project II (by spring of senior year) [must be taken spring of senior year]
Required Electives (6-12 credits)
Students must take an advanced (3000-level) course in at least two of the four genres; students must have completed the 2000-level course before enrolling in the 3000-level course.
Students may elect other CREW 3000-level courses.
CREW 2016 CNF: What's Your Real Story
CREW 3010 Special Topics: Invented Worlds — Speculative and Fantastic Fiction
CREW 3011 Advanced Fiction Writing
CREW 3012 Advanced Poetry Writing
CREW 3013 Advanced Dramatic Writing
CREW 3023 Special Topics: Telling the Truth
Additional Electives:
CREW 4498 Internship in Creative Writing
Literature Electives (9 Credits)
Select one of the following:
LITS 2001 World Literature I
LITS 2002 World Literature II
LITS 2003 World Literature III
Select 6 additional credits in LITS at the 2000 to 4000 level. Wroxton ENGL courses may be applied to these electives
Special Information
Students have the chance to work as interns at The Literary Review, one of the most prestigious literary magazines in the country heading into its 61st year of publishing important writers from around the world. FDU's online student magazine, Sphere, offers students the chance to work in all aspects of publishing as they collaborate to create the world's first international student literary journal while making friends and contacts here and around the world.