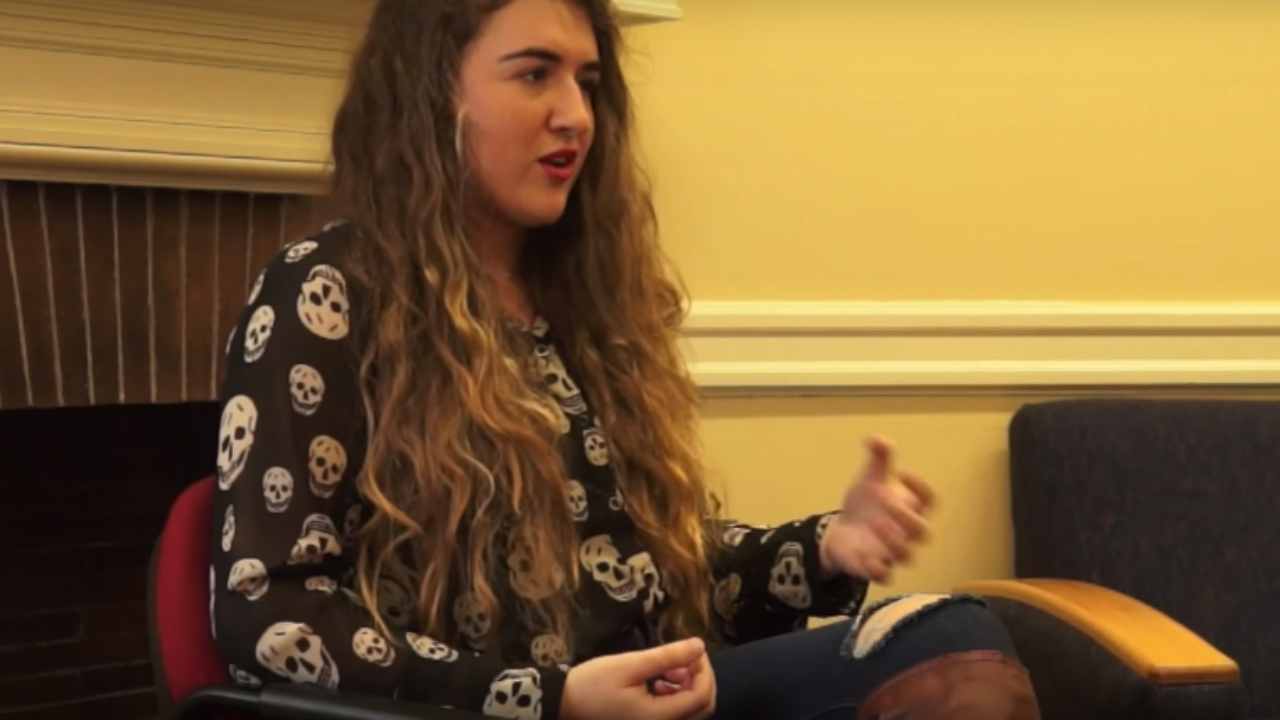 Published
Welcome to FDU's vibrant creative writing community. 
There are many ways to get involved with FDU's world-class creative writing program. You can study poetry, or write a play, or write a novel, or launch a literary website. You can join the creative writing club, intern at The Literary Review, join the editorial staff of FDU's student-run magazine, Iron Horse, go to WAMFest—the words and music festival, meet authors, agents, and publishers from New York City. You can major, minor, double major, or just explore. You can do a five-year BA/MFA combination program. You can come back for your low-residency MFA. Educators who are writers can earn their Master's Degree in Creative Writing and Literature with our fully Online Program.
Are you dedicated to words? As part of the School of the Arts, Creative Writing at FDU offers a conservatory-style education—rigorous and focused. Classes are small, discussion- or workshop-based at every level, and taught by acclaimed working writers who specialize in a variety of genres. In addition to a hands-on literary publishing class and opportunities for studies in related fields, like Graphic Design, Animation, Communications, and Marketing, you have access to terrific internship possibilities with New Jersey arts organizations and New York City publishers. FDU's study abroad program at Wroxton College in Oxfordshire, England, is a perfect complement to a creative writing major. Creative writing alums go on to write novels and comic books, work in publishing, get an advanced degree, become journalists, and more.
"I couldn't run from that desire to tell stories about us, and about the people I loved..."
— Jesmyn Ward, two-time National Book Award Winner
Benefits of Creative Writing at FDU
There are many opportunities, and we work continually to expand them for our students. FDU has
An outstanding writing faculty of widely published novelists, story writers, poets, dramatists, screen and television writers, article writers, essayists, and journalists.
Association with FDU's low-residency MFA in Creative Writing, including shared faculty and resources.
opportunities to publish in print in the magazines produced by the Scribblers' Club and online on Web Del Sol on the FDU creative writing site.
Visiting writers who read from their works and meet with students.
A publishing environment that includes The Literary Review: An International Journal of Contemporary Writing, which has been issued quarterly for close to a half century, and the Fairleigh Dickinson University Press.
Opportunities for internships with newspapers, magazines, radio and television stations, advertising and public relations agencies, corporations, non-profit organizations, and others.
Literature courses in American, British, and international writing taught by a faculty of recognized scholars.
Opportunities for second majors or minors in fields such as literature, communication, theater, electronic film-making, digital media, history, psychology, political science, and sociology.
Opportunities for study abroad, including semesters at FDU's Wroxton College, its English campus located close to Oxford and the Royal Shakespeare Theatre in Stratford.