WAMFest: Words, Arts, and Music Festival
WAMFest! 2020
WAMFest! goes virtual. Events will be available to livestream free of charge on Saturday, October 24.
All events are free of charge and open to the public.
WAMFest events are in high demand and sell out quickly. Reserve your free tickets in advance as you will need a unique access code to join.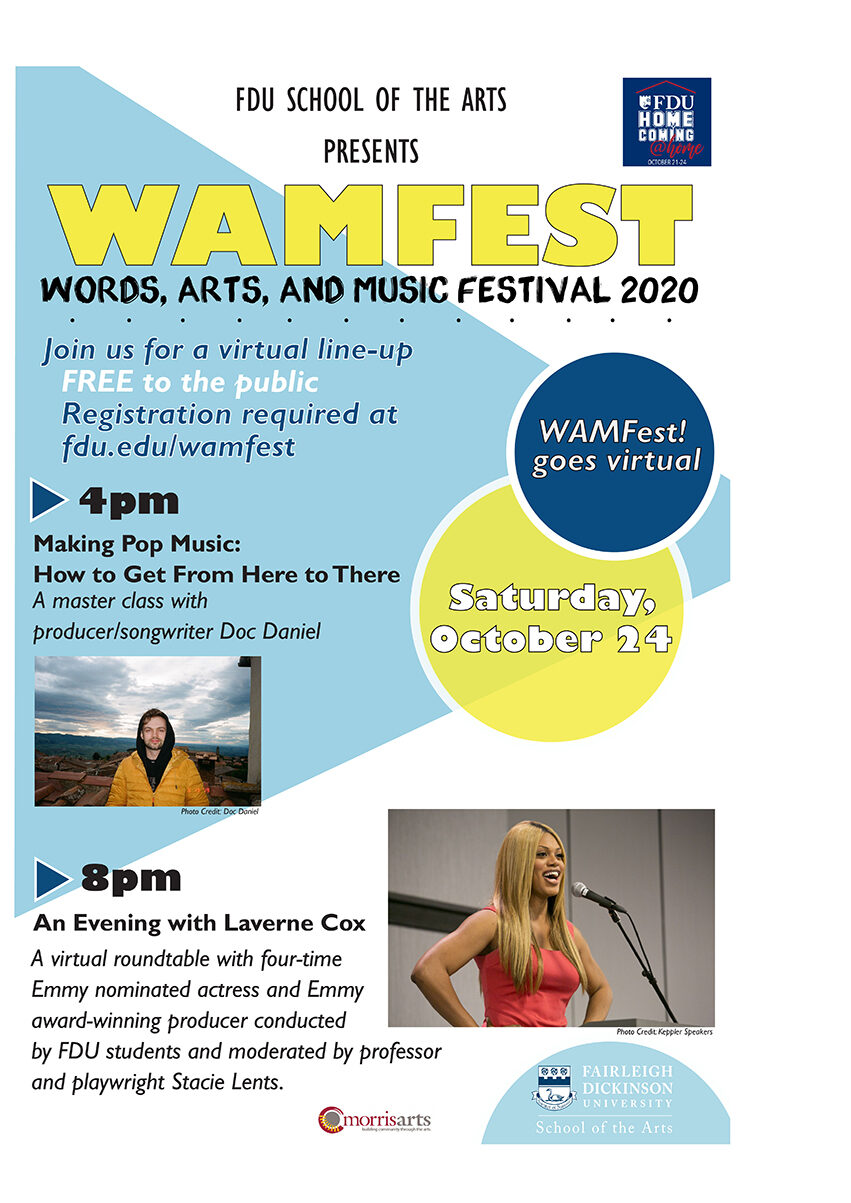 WAMFest! aligns with HOMECOMING@HOME.
Attend ongoing events Wednesday, October 21 through Saturday, October 24*.
*all Homecoming events are free and open to all alumni
WAMFest is an annual series of readings, interviews, talks, and performances hosted by Fairleigh Dickinson University's School of the Arts. WAMFest brings successful artists of various art genres to the campus to inspire and inform students and the community. Past guests have included Bruce Springsteen, Robert Pinsky, Roseanne Cash, Eugene Mirman, Jonathan Demme, Talib Kweli, Mark Morris, Neil Gaiman, Ice-T, and Sean Astin.

Fairleigh Dickinson University would like to thank Bob and Patricia Pures and Morris Arts who help make WAMFest possible.