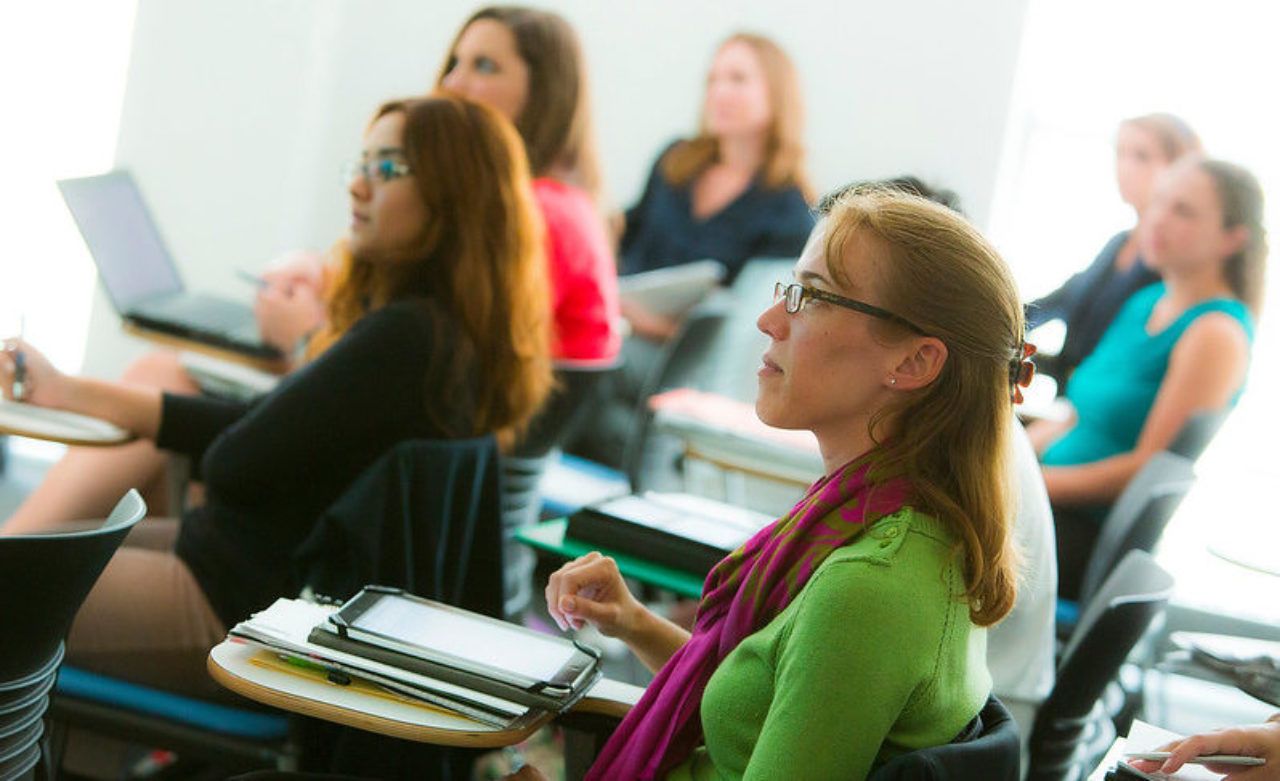 Financial concerns are a part of nearly every organizational decision, whether the organization is a business firm, non-profit organization or government agency. For that reason, financial executives are of central importance to overall planning and control. Even non-financial executives must know enough finance to effectively oversee financial concerns within their areas of expertise.
The MBA in finance at Fairleigh Dickinson University provides students with the concepts and tools for participating in the financial decision-making process for a variety of businesses and organizations that require special understanding of financial analysis, financial management and financial systems. Students are prepared to evaluate and recommend financial strategies available to them in oral and written form.
Students pursue a broad range of studies to enable them to develop personally and in their profession. The program provides the flexibility for students to choose the several sub-areas within finance where they can specialize for their potential career needs.
This specialization is offered through Silberman College of Business on both Fairleigh Dickinson University's College at Florham (Madison, NJ) and Metropolitan Campus (Teaneck, NJ). Silberman College of Business holds prestigious accreditation by AACSB International — the Association to Advance Collegiate Schools of Business – which recognizes the quality of its faculty, academic programs and resources. Less than a quarter of all U.S. business schools hold this recognition, adding value to your graduate business degree from Fairleigh Dickinson University.
Career Opportunities in Finance
Whether student interests lie in the area of securities, banking, or insurance industries or that of a financial professional, the job opportunities in the field of finance have never been more promising.
Graduates of the finance program receive an educational foundation for a variety of positions, including treasurer, controller, stock broker, commodities trader, financial planner, cash manager, pension fund manager, insurance adjuster and other positions in investment and banking. Opportunities also exist for advancement to middle and senior management positions in the public, private and government sectors. Other jobs for finance majors include: credit manager, sales, trust administer, financial planning and management, real estate, corporate financial management, risk management and insurance, marketing and securities.
Special Features
Students are encouraged to work with the faculty on research projects. Varied coursework, state-of-the-art finance trading labs with Bloomberg software, well-equipped lecture rooms provide finance students with a solid preparation for entry into the world of finance and for career advancement.
In addition, the proximity to New York City — the financial capital of the world — offers the opportunity for on-site visits to institutions such as the World Bank, the U.S. Treasury, the New York Stock Exchange, the NASDAQ, the American Stock Exchange, the United Nations, and Wall Street. Guest speakers from Jefferies Securities, New York Stock Exchange, United Nations, CDnow.com and Music Boulevard have in turn visited the University.
Silberman College of Business offers students state-of-the-art computer resources and access to the University's extensive online research library and databases from any where in the world at any time.
Degree Requirements
Core Curriculum
The MBA program consists of 42 credits.  In addition to the requirements set forth by each specialization and the capstone course, all students must complete the Silberman College of Business core requirements for the Master of Business Administration (MBA) degree that includes:
Foundation Courses (12 Credits)
The Foundation includes six two-credit courses:
For each foundation course, the Silberman College of Business grants waiver credit. The waiver policy that governs each course is established by the department responsible for that course. Requests for waivers must be submitted and approvals received before the end of the student's first semester in the program. For further information please visit the Waiver Credit Policy Procedures section of the MBA Advising website.
Each waiver of a foundation course reduces the number of credits required to complete the program by two credits.
FDU MBA Core (18 Credits)
The MBA Core consists of nine required two-credit courses. These courses cannot be waived; however, a student will be eligible to transfer a maximum of two classes provided these credits have been earned in an MBA program at another AACSB-accredited institution under the conditions listed in the "Transfer Credit" section below. The MBA Core includes:
Capstone (2 Credits)
All MBA students must, within the final 8 credits of coursework, complete:
Specialization Requirements (10 Credits)
Required Courses
Electives (Choose Two)
Learn More
Contact a graduate advisor for more information.
International Student Requirement
In certain circumstances it may be necessary for students to further develop their proficiency in English in order to ensure academic success. In these cases students are required to take the English for Professional Success course EPS 5109 as well as the lab EPS 5119.
NOTE: Although EPS is a zero credit course students may elect to apply three developmental credits (using EPS) to their first semester plus six credits of graduate coursework to complete full-time student schedule requirements.
Transfer Credit
A maximum of 6 nonwaivable credits of graduate course work required for a degree may be approved for transfer from another AACSB accredited college or university under the following conditions:
the course work must be approved as part of the student's program of studies;
it must not have been applied to the completion of the requirements for another degree;
it must have been taken at the graduate level;
it must have been taken within the past five years; and
the student must have received a grade of B or better.
Approval of transfer credit will be made by petition to the department chairperson. A transcript of the course work must be on file before the petition can be considered. Only grades for courses taken at Fairleigh Dickinson University or taken off-campus with authorization figure into the cumulative grade point ratio.