Master of Business Administration
Advance to the next level in your career. Our educational focus combines essential business skills with the global perspective that is critical for success in the 21st century. Choose to complete the general MBA, or choose from any one of our specializations.
Specializations
Undergraduate students can earn an MBA with one additional year of study through this innovative option. Designed for the motivated learner, the Combined Degree provides you with the broadened perspective and technological skills needed to manage enterprises engaged in global business.
The Saturday MBA at FDU features a balanced blend of in-class and online studies. Taking classes full-time, students can earn an MBA in 21 months. Competitively priced, this 43 credit MBA is an ideal option for business and non-business majors. Individuals with a prior academic business background may qualify for course waivers. All day in-person Saturday classes are offered with the balance of other studies offered asynchronously online.
MBA Curriculum Requirements
The MBA program consists of a total of 15 courses, 11 of which are part of the MBA core curriculum. Each course within the MBA core curriculum relies on one or more experiential learning activities to equip students with problem-solving skills that will enable them to analyze and develop solutions that managers are likely to face. Many students are able to take what they learn in the classroom and immediately apply it to the workplace.
Depending upon your undergraduate major, students are able to request waivers for up to four courses in the core curriculum. In order to request a waiver, students must meet the grade requirements as determined by the course waiver, have taken the course within the last five years, and provide a copy of each course syllabus (see full policy here).
Of the remaining courses, three courses are part of your specialization and one of the courses you will take is the Capstone class. Please see individual program pages for specialization courses.
FDU MBA Core Curriculum
The MBA Core Curriculum is separated into various categories with students taking the following course within their first semester of attendance:
Understanding the Business Context
Quantitative Models for Business
Creating a Value Proposition Integrative Experience
Capstone
International Student Requirement
In certain circumstances it may be necessary for students to further develop their proficiency in English in order to ensure academic success. In these cases students are required to take courses in English for Professional Success (EPS). EPS courses do not apply toward the graduate business program curriculum.
MBA Frequently Asked Questions
On average students choose to complete the program within two to three years.

The MBA Program is 43 credits, but it is possible to waive up to four courses with grades of B or better within the last 5 years from an AACSB accredited college or university within the United States. Once you are accepted into the program, your transcript is reviewed to determine whether any foundation courses are eligible for waiver. For more information regarding waiver credits please visit the Waiver Policy and Procedures section of our website.

Classes generally meet once a week from 6:00 to 8:30pm. Classes are also scheduled within two time slots on Saturdays.

Classes are seminar-style and for that reason are kept small. Classes are consistently limited to fewer than 25 students.

After consulting with a graduate advisor, students may register via Self-Service, via Enrollment Services, or with a graduate advisor. 

Students may petition to be admitted into a closed course by contacting their graduate advisor.

A leave of absence allows a student to interrupt their graduate studies, if necessary. MBA students are permitted two one-semester leaves of absence. The total time to complete the degree is seven calendar years, excluding leaves of absence. A complete withdrawal from the University can also be requested. Please request a form from your graduate advisor.

IMPORTANT – Any student who interrupts their studies without receiving an approved leave of absence will be required to reapply to the program and will be subject to the requirements and policies in effect at the time of readmission.

Refunds are based on the tuition and fees schedule. Any alteration of a student's schedule must be made in writing, with the student's signature, to the Office of Enrollment Services. 

At FDU, we offer Graduate Certificates in one of the following areas:

Accounting
Data Analytics
Finance
International Business
Management
Marketing
Pharmaceutical Management
Supply Chain Management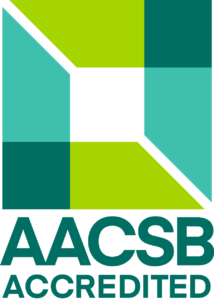 Silberman College of Business is accredited by AACSB International.