MBA International Business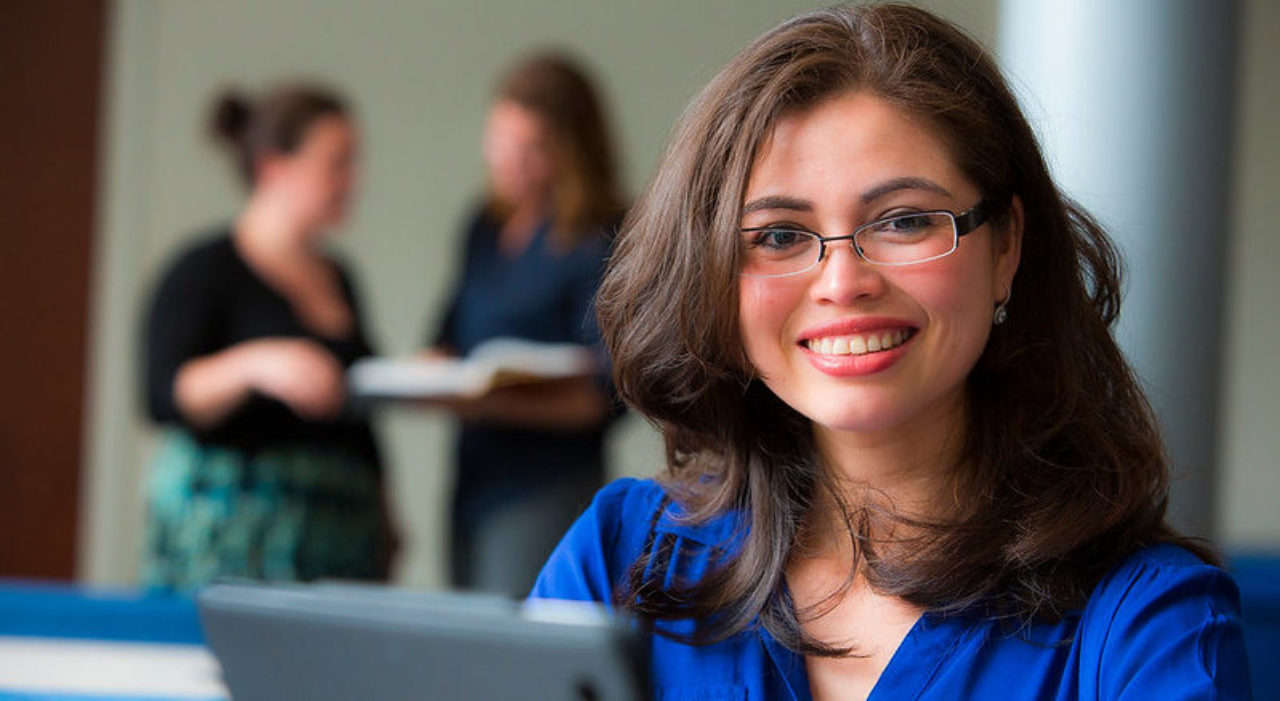 International Business as a Field of Study
As a consequence of the high rate of global integration and increasing levels of political instability worldwide, it is imperative that firms hire knowledgeable professionals who are able to navigate the complex global economic landscape if they are to prosper. Fairleigh Dickinson's MBA in International Business curriculum provides students with the specialized and in-depth education necessary to successfully manage organizations in today's complex global environment.
Career Opportunities in International Business
A wide range of related employment opportunities can be found in this field with national and international government agencies, non-government organizations, the travel and leisure industry, transportation and banking in such areas as global corporate operations and international financial services. Additionally, this graduate program is designed to provide students with a solid academic foundation to pursue doctoral level studies.
Outstanding Faculty
Our renowned faculty members, both full- and part – time, have both relevant terminal degrees and a wealth of experience in the real global environment, bringing their real-world experiences to bear on in the classroom.
Degree Requirements
Core Curriculum
The MBA program consists of 42 credits.  In addition to the requirements set forth by each specialization and the capstone course, all students must complete the Silberman College of Business core requirements for the Master of Business Administration (MBA) degree that includes:
Foundation Courses (12 Credits)
The Foundation includes six two-credit courses:
For each foundation course, the Silberman College of Business grants waiver credit. The waiver policy that governs each course is established by the department responsible for that course. Requests for waivers must be submitted and approvals received before the end of the student's first semester in the program. For further information please visit the Waiver Credit Policy Procedures section of the MBA Advising website.
Each waiver of a foundation course reduces the number of credits required to complete the program by two credits.
FDU MBA Core (18 Credits)
The MBA Core consists of nine required two-credit courses. These courses cannot be waived; however, a student will be eligible to transfer a maximum of two classes provided these credits have been earned in an MBA program at another AACSB-accredited institution under the conditions listed in the "Transfer Credit" section below. The MBA Core includes:
Capstone (2 Credits)
All MBA students must, within the final 8 credits of coursework, complete:
Specialization Requirements (10 Credits)
With the exception of IBUS 6742 (Global Finance), the specialization courses listed below are only offered on the Metro campus.
Required Courses
Electives (Choose Three)
International Student Requirement
In certain circumstances it may be necessary for students to further develop their proficiency in English in order to ensure academic success. In these cases students are required to take the English for Professional Success course EPS 5109 as well as the lab EPS 5119.
NOTE: Although EPS is a zero credit course students may elect to apply three developmental credits (using EPS) to their first semester plus six credits of graduate coursework to complete full-time student schedule requirements.
Transfer Credit
A maximum of 6 nonwaivable credits of graduate course work required for a degree may be approved for transfer from another AACSB accredited college or university under the following conditions:
the course work must be approved as part of the student's program of studies;
it must not have been applied to the completion of the requirements for another degree;
it must have been taken at the graduate level;
it must have been taken within the past five years; and
the student must have received a grade of B or better.
Approval of transfer credit will be made by petition to the department chairperson. A transcript of the course work must be on file before the petition can be considered. Only grades for courses taken at Fairleigh Dickinson University or taken off-campus with authorization figure into the cumulative grade point ratio.