Our Vision
To connect all members across the globe and serve as a resource for personal and professional development through networking, community service and best business practices for the greater good of our alumni and society.
Our Mission
To build a network of current and future alumni to share our resources for personal and professional development.
Our Leadership
Our leadership is nurtured by our core values and together we form the D-I-S-C Community.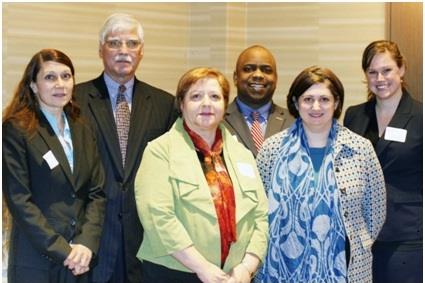 Our Members
Alumni Chapter Members
Current and Future Alumni
Silberman College of Business
Local Businesses
Professional Networks
Being part of the Fairleigh Dickinson University Silberman College of Business can provide you with so much more than your great experiences on campus. The EMBA/MBA Alumni Chapter can enhance your personal and professional development after graduation, and the connections you can continue to make can last a lifetime.
Upon graduation all graduate students from Silberman College of Business, as well as its current students, are welcome to join the EMBA/MBA Alumni Chapter.
Membership is free, and the benefits are priceless.
For more information on upcoming alumni events or to volunteer please contact Judy Pill at judypill@hotmail.com.