With a format designed for busy working professionals, FDU's EMBA program allows you to balance work, personal and academic responsibilities while challenging you to explore new ideas and new ways of thinking. Select and rigorous, our program will prepare you for success in an ever-changing business environment within a global marketplace.
Program specialization in General Management
Earn your Executive MBA while continuing to work and building your on-the-job experience
Work collaboratively with other business professionals. Learn alongside other high-achieving professionals from a diverse range of business and organizations. The result is a dynamic, collaborative, and transformative learning experience.
Strengthen your business and leadership skills as you learn to think more strategically and analytically, act more decisively and lead more persuasively.
Gain a true global perspective traveling abroad with other EMBA students on a 12-day international business seminar. Destinations vary from Asia to South America to Europe.
Accelerate your personal and professional development through a semester of personalized executive coaching.
Build lasting relationships and develop a powerful network of business professionals.
Executive-Style Learning
All-Saturday Executive Class Setting
Executive MBA classes meet each Saturday from 8:30 am to 4:30 pm at a local conference center located near our Florham Campus in Madison, NJ.
All program participants receive "executive treatment" with access to the amenities you would expect in an excellent conference center and deluxe hotel, including the latest learning technology, gourmet dining and ample parking. EMBA students also can enjoy such amenities as the Center's pool and workout center on Saturdays when classes are in session.
Executive Coaching
The program includes a full semester of one-on-one executive coaching aimed at identifying your strengths and developing your real-world management and interpersonal skills needed to succeed at the executive level.
EMBA International Business Seminar
Students in each EMBA cohort participate in a 12-day overseas international business seminar on contemporary management issues. Participants meet and work with leaders from government, industry and education. Seminars include on-site visits to multinational corporations and local entrepreneurial businesses.
Recent international seminars have been held in China, Vietnam, Germany, Italy, Hungary, Czech Republic, Brazil, Argentina and Chile.
Executive MBA Admission Information
Admission to the Silberman College of Business Executive MBA program is competitive and based upon the following criteria:
Career progression and evidence of career potential.
A minimum of five years of business experience.
A bachelor's degree from an accredited college or university, with a record of strong academic achievement.
Two letters of recommendation: one from your immediate supervisor and the second from another executive within your organization who is familiar with your work.
Release time for the required 12-day overseas seminar.
A personal interview
A completed Application for EMBA admission, which requires a resume and official copies of all transcripts of prior academic work.
EMBA Costs, Payment Plans, and Financial Aid
Unlike many other programs that charge separately for the course tuition, books, food, and other fees, FDU's EMBA program features an all-inclusive fixed investment that allows you to know your exact costs from the first day of class to graduation. Tuition does not increase over the duration of the program as long as you stay with the cohort with which you entered.
The EMBA's all-inclusive pricing covers all program expenses, including:
Special seminars
Tablet for electronic downloading of all textbook and course materials
Textbooks and course materials
University fees and graduation fees
All associates costs for the International Business Seminar (round-trip airfare, lodging, and meals)
Executive coaching
Payment Plans and Financial Aid
Some students finance their program either in part or in full through their employer's educational assistance program while other students self-finance.
For those students planning to fund their own education, FDU offers a variety of private loan programs, installment loan plans, tuition payment options by major credit cards, and individual payment plans. EMBA students are eligible for federal loans. Details on available federal loan programs can be obtained by contacting the Financial Aid Office (Metro 201-692-2363, Florham 973-443-8534 or finaid@fdu.edu). 

FDU is proud to participate in the Yellow Ribbon programs, offering tuition assistance to eligible veterans. For more information visit Veterans at FDU.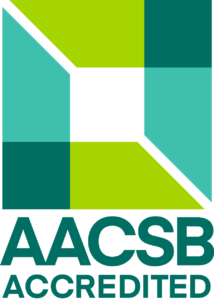 Silberman College of Business is accredited by AACSB International.