FDU Early College Programs for High School Students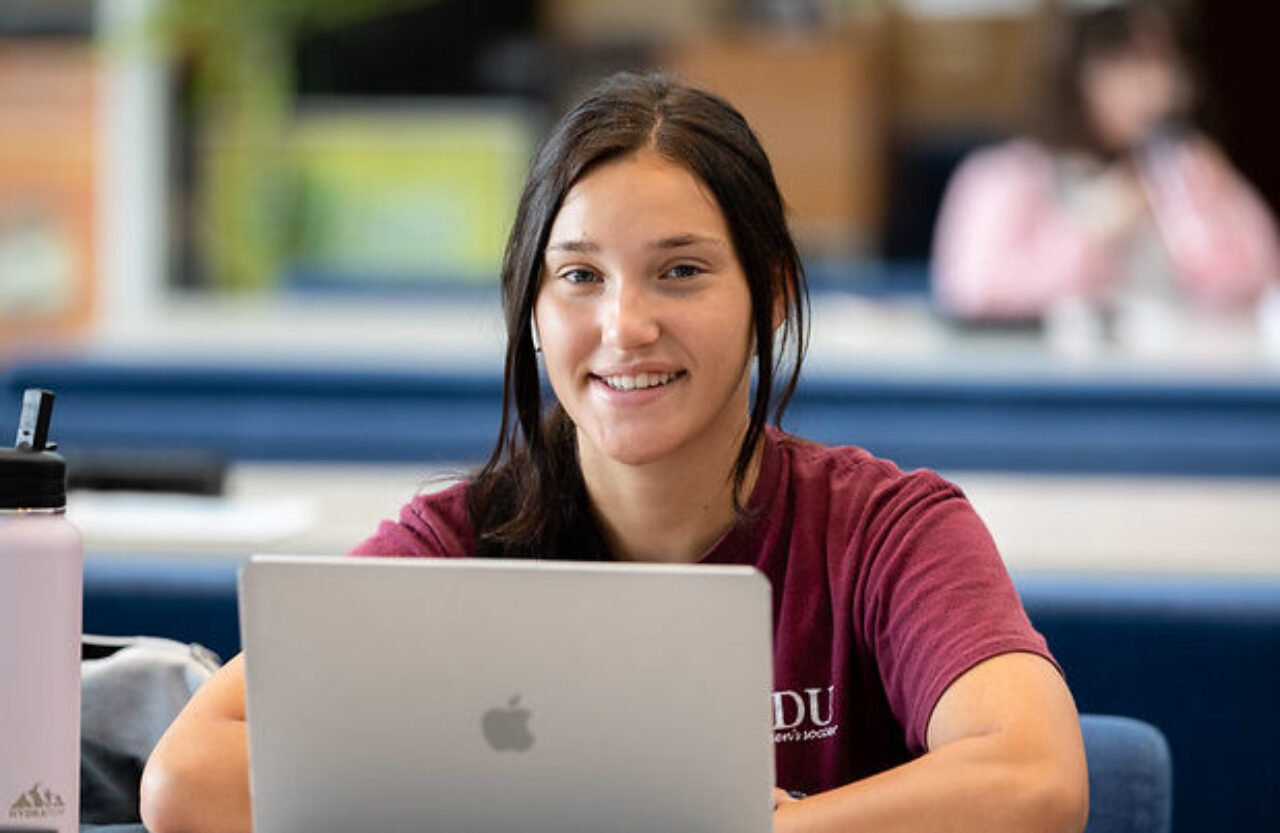 Earn college credits while still in high school—and accelerate earning your undergraduate degree.
At Fairleigh Dickinson University, high school students interested in getting an early start on earning college credits can do so through several popular Early College options: the Dual Enrollment program, Summer program, and our On-Campus program.
Each program offers academically minded high school students a way to accelerate completion of their credit requirements toward a bachelor's degree—and that means earning an undergraduate degree sooner! Participating in FDU Early College programs can also provide significant savings on future college tuition costs.
FDU Early College Program Overview
Early College Dual Enrollment
(formerly the Middle College Program)
Early College Dual Enrollment makes college courses available to high school students. Credits for Dual Enrollment classes count toward high school requirements and toward most 2- and 4-year college degrees. At FDU, dual enrollment courses are taught at the student's high school by an approved high school teacher using an approved syllabus and other materials provided by FDU.
Learn more about Early College Dual Enrollment
Early College Summer
(formerly the Pre-College Program)
Early College Summer gives students the opportunity to take classes with other high school students during the Summer to earn college credit. The shortened format (3- and 6-week options are available) make it possible to take more than one class over the Summer. Multiple modalities are available: asynchronous online, in-person, remote with Zoom meetings. Other options exist for high school students to take classes alongside current college students.
LEARN MORE ABOUT EARLY COLLEGE SUMMEr
Early College On-Campus
(formerly Visiting Students)
High school juniors and seniors, and college students from other institutions, join FDU classes in FDU classrooms on campus, or online. Classes are taught by FDU faculty during the regular academic year (Fall or Spring). Students can accrue course credits that may be accepted by their own schools (preapproval is recommended), and that can be applied towards a 4-year degree at FDU upon transfer.