Distinguished Entrepreneurial Lecture
The Eighteenth Annual Richard M. Clarke Distinguished Entrepreneurial Lecture
March 7, 2018
Lenfell Hall, Hennessy Hall (the Mansion)
Florham Campus, Fairleigh Dickinson University
The keynote speaker will be Dick Sweeney, FDU MBA, Co-Founder of Keurig. A dinner to support Veterans Entrepreneurial Education will precede Dick's lecture. For more information, contact Timur Pakay at 973-443-8887.
Dick Sweeney, Co-Founder, Keurig (retired)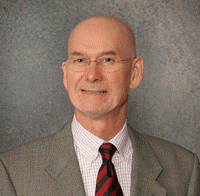 Dick Sweeney became a co-founder, investor and consultant of Keurig in 1993 and joined the company full time as one of its first employees in 1995. Dick brought to Keurig more than 25 years of experience in manufacturing, product development and consulting in industrial products and consumer appliances. Initially he served as Vice President of Engineering and Operations. In this role he led the development of the Keurig system, and contributed to several US and International appliance, packaging and automation patents. As Keurig grew, he was assigned Vice President of Quality & Global Co-Manufacturing. While in this position, he traveled extensively and developed several strategic global manufacturing alliances.
A New Jersey native, Dick grew up in Roselle and Roselle Park. He is a Vietnam veteran, serving in '67-'68 with 52d Infantry (ABN) LRRP's (Long Range Reconnaissance Patrol) initially as medic and later as a team leader. His military awards include the Silver and Bronze Stars.
Benefiting from the GI Bill, he received his BS from New Jersey Institute of Technology and his MBA from Fairleigh Dickinson University. Currently he serves as Chairman of NJIT's Dorman Honors College Board and is a former member of the FDU Business School board.
He is a frequent guest lecturer at universities and service organizations. Dick was the 2009 Keynote speaker at Boston University's Execution MBA commencement. Other speaking engagements include the Special Forces Leadership Development Program at Fort Bragg, and at the MBA Entrepreneurial programs of Fairleigh Dickinson University, Dartmouth College, Boston University, Harvard, and Columbia Universities. In 2006 Dick was presented with NJIT's Entrepreneurial Leadership award.
He and his wife Mary Ann divide their time between Winchester, MA and Woodstock, VT. Together they enjoy traveling, skiing, sailing and flying. At age 68, Dick earned his private pilot's license.
Previous Speakers
Stephen McDonnell, Founder and CEO, Applegate
Debbie Hart, Founder and President, BioNJ
Jeff Hoffman, Co-founder, ColorJar
Shau-wai Lam, president, Dah Chong Hong Trading Corporation (DCH)
Elizabeth G. Christopherson, Executive Director of New Jersey Network (NJN) Public Television and Radio and President of the NJN Foundation for Public Broadcasting, Inc.
John E. Bailye, Founder, Chairman, and CEO, Dendrite International, Inc.
Gregory H. Olsen, Co-Founder of Sensors Unlimited, Inc.
Seth Gerszberg, president of Marc Ecko Enterprises
Reggie Best, co-founder, president and CEO of Netilla Networks, Inc.
Maxine Ballen, founder, president and CEO of the New Jersey Technology Council (NJTC)
Leonardo LoCascio, CEO and president of Winebow, Inc.
John H. Martinson, Founder and Managing Partner of the Edison Venture Fund
Dr. Kenneth J. Burkhardt, Jr., a co-founder of Dialogic Corporation
Russ Berrie, founder, Chairman and CEO of Russ Berrie and Company
About the Lecture Series
The Richard M. Clarke Distinguished Entrepreneurial Lecture Series is made possible through a generous endowment by Richard M. Clarke, President of CE Partners, LLC. He is past Chairman of Yankelovich Partners, Inc. and past CEO of Nash Engineering Company.
With an international career in the chemical, plastics and man-made fiber industry that spans almost three decades, Mr. Clarke has become the embodiment of the global entrepreneur.