Female Entrepreneur Lecture
2018 NJ Female Entrepreneur Lecture
Friday, April 20, 2018, 6:00 PM
Lenfell Hall, Hennessy Hall/the Mansion, FDU's Florham Campus
Meg Columbia Walsh, CEO, Wylei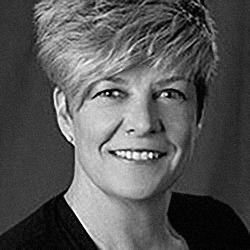 Free for FDU faculty, students, NJ Business Idea Competition participants and their guests. RSVP by April 18, 2018. Questions? Call us at 973-443-8887 or via e-mail to rothman@fdu.edu.
Meg Columbia-Walsh is widely recognized as one of the most successful women tech entrepreneurs and CEOs and as a pre-eminent digital marketing thought leader. Meg is currently the CEO of Wylei, Inc., an artificial intelligence (AI) and machine learning (ML) company where the cloud-based machine uses advanced predictive algorithms to take the guesswork out of digital web, email, mobile, and video campaigns. She is a proven entrepreneur recognized as a leading visionary in marketing, digital, social, mobile, pharma business process and consumer marketing and has published articles featured in highly recognized publications such as Forbes Magazine, PM360, MM&M, and many others.
Meg has received over 20 awards and been recognized throughout her career. In September 2017, she was awarded the StartOut 2017 Ogilvy Innovator Award for recognition as an entrepreneur who through innovation has shaped, changed, or revolutionized a sector or industry. She has also been named as one of NJBIZ 2017 Top 50 Women in Business and one of LWT Power 100. Meg holds a BA in Business, Communications, Pre-Med, and Women's Studies from Rider University. She is a frequent speaker and is widely published.
Past New Jersey Female Entrepreneur Lecturers
2017, Tracey Early, CEO and co-founder, Untracht Early
2016, Michelle Logan, Founder & CEO, CompoSecure LLC
2015, Rita Gurevich, Founder, SPHERE Technology Solutions
2014, Betty Manetta, President & CEO, Argent Associates
2013, Karen Martinez, Founder, President, and CEO, BRAVO! Building Services
2012, Kathleen DiChiara, President and CEO, Community FoodBank of New Jersey
2011, Angeliki Frangou, CEO, Navios Maritime Holdings
2009, Ranjini Poddar, Cofounder and President of Artech Information Systems, L.L.C.
2008, Lillian Rodriguez-Lopez, President, Hispanic Federation
2007, Ann Limberg, President, Bank of America New Jersey
2006, Doris Drucker, Inventor, Author
2005, Peg Brady, Executive Director, Medical Missions for Children
2004, Diahann W. Lassus, CFP and CPA, Co-founder and President of Lassus Wherley & Associates, P.C.