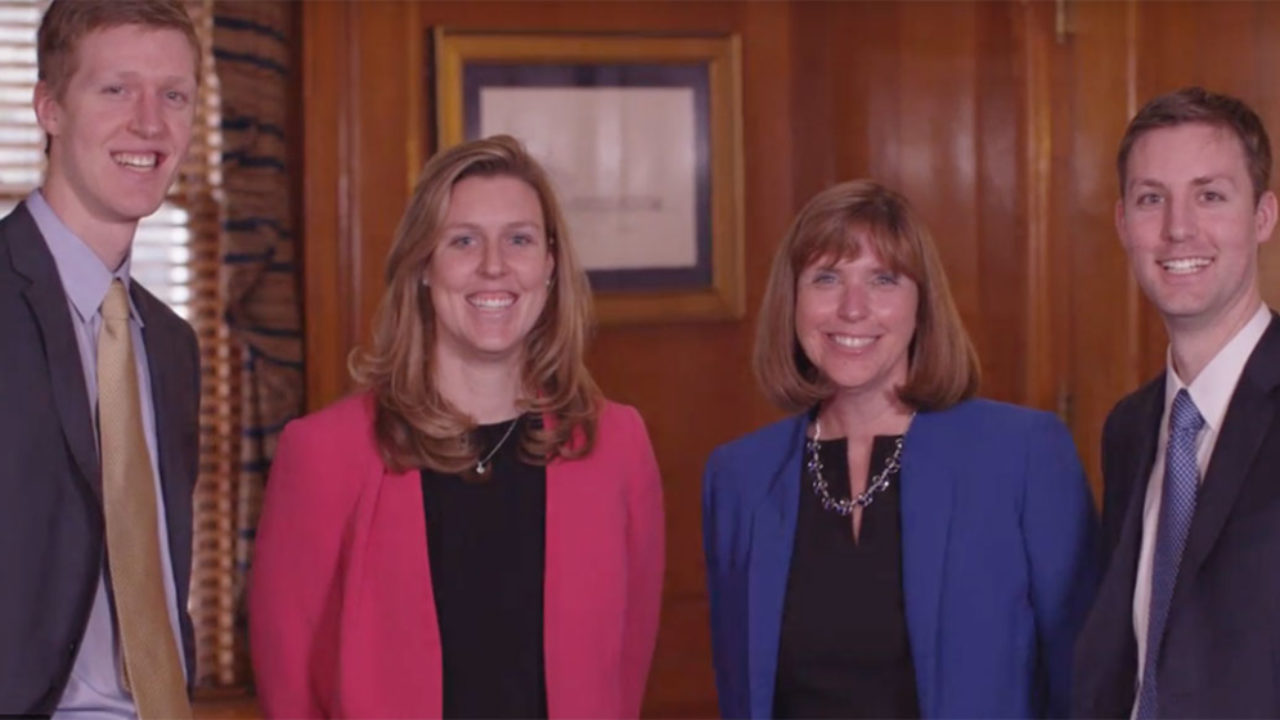 The Family Business Alliance, established in 1992 as The Family Business Forum (FBF), was founded by the Rothman Institute of Innovation and Entrepreneurship to support family businesses. The Alliance provides family businesses in the metropolitan area with a unique opportunity to learn from leading experts about proven strategies for successfully owning and operating a family business through outcome-oriented educational programs and seminars.
The Alliance also provides members with the opportunity to exchange ideas and share experiences. Programs are designed to foster interaction and participation by addressing issues of specific concern. The members-only environment fosters long-term relationships based on mutual trust and understanding and an ongoing dialogue about family and business issues.
To attend a forum: Kindly RSVP 973-443-8842; rothman@fdu.edu. Free for FBF members and FDU faculty, staff, and students. Non-members, one-time attendance $75.  Potential members are invited to attend one free forum.
2019-2020 Forums
"Strategic Planning: plan early and avoid conflict"
Wednesday, March 4th, 2020
Andrew Frazier, President & COO of A & J Management                                                                         
Paul Steck, President, Exothermic Molding Inc.
"Tax Strategies for the Family Business"
Wed., April 1st, 2020 (Metropolitan Club, FDU Metro Campus)
"Family Business Summit"
Wed., April 29th, 2020
Title TBA
Wed., June 3rd, 2020
Past 2019-2020 Forums
"Preparing for Tax Season: make tax laws work for you"
Wednesday, Feb. 5, 2020
Andrea Diaz, Partner, SKC & Co., CPAs, LLC
Mike LaForge, CPA, CGMA, SobelCo
"Efficiency through Technology"  
Wednesday, Dec. 4th, 2019
PANEL 1 –  TECHNOLOGY AND EMPLOYMENT NEEDS
Bellaria Jimenez, MassMutual Tri-State
Donna Miller, C3 Workplace
Denise Pace-Sanders, Peapack-Gladstone Bank
MODERATOR: Dale Caldwell, Rothman Institute          
PANEL 2 – TECHNOLOGY AND OPERATIONAL EFFICIENCY
John Carini, iEnterprises
Jeffrey Force Dickinson, Force Financial Associates
John Kowal, Peapack-Gladstone Bank
MODERATOR: Bellaria Jimenez, MassMutual Tri-State
"Business Valuation: for succession or sale"
Wednesday, Nov. 6, 2019
PANEL:
George Reilly, Reilly Financial Group
Kate Reilly, Reilly Financial Group
Brian Singleton, Mass Mutual Tri-State
"Navigating New Jersey's Small Business Economy"
Wednesday, Oct. 23, 2020
PANEL 1
James Hughes, Dean Emeritus, Bloustein School
Josefina Tranfa-Abboud, Founder, Analytical Economics Associates
PANEL 2
Jim Coyle, President, Gateway Regional Chamber
Robert DiCostanzo, Investment Strategist, SunTrust
MODERATORS
Andrea Diaz, SKC & Co., CPAs, LLC
Dr. Dale Caldwell, FDU Rothman
Why a Forum only for family firms?
Family businesses face unique challenges. In addition to all of the fundamental issues involved in operating a business, families in business must address a number of other important concerns, including:
Developing visions for the family and business that are mutually compatible
Selecting and preparing successors
Planning for estate taxes and ownership transfer
Developing fair and effective compensation strategies for family members as well as non-family employees
Developing and implementing governance structures
Fostering open and productive communication
Creating productive roles for family members who are not active in the business
Managing conflict within the family and business
Attracting and retaining non-family managers and employees
What to Expect from a Forum Seminar
A typical Family Business Forum seminar consists of from 30 to 50 attendees, representing two or three generations, with family and non-family members from various types and sizes of businesses. Representatives from sponsoring organizations are also present at seminars to offer their expertise when appropriate. Seminars vary in content and format. Some feature family business experts while others include panels of members and sponsors.
"Family businesses contribute to the culture and the welfare of the community because they are a deep part of the community. They live in it."
— Family Business Forum member