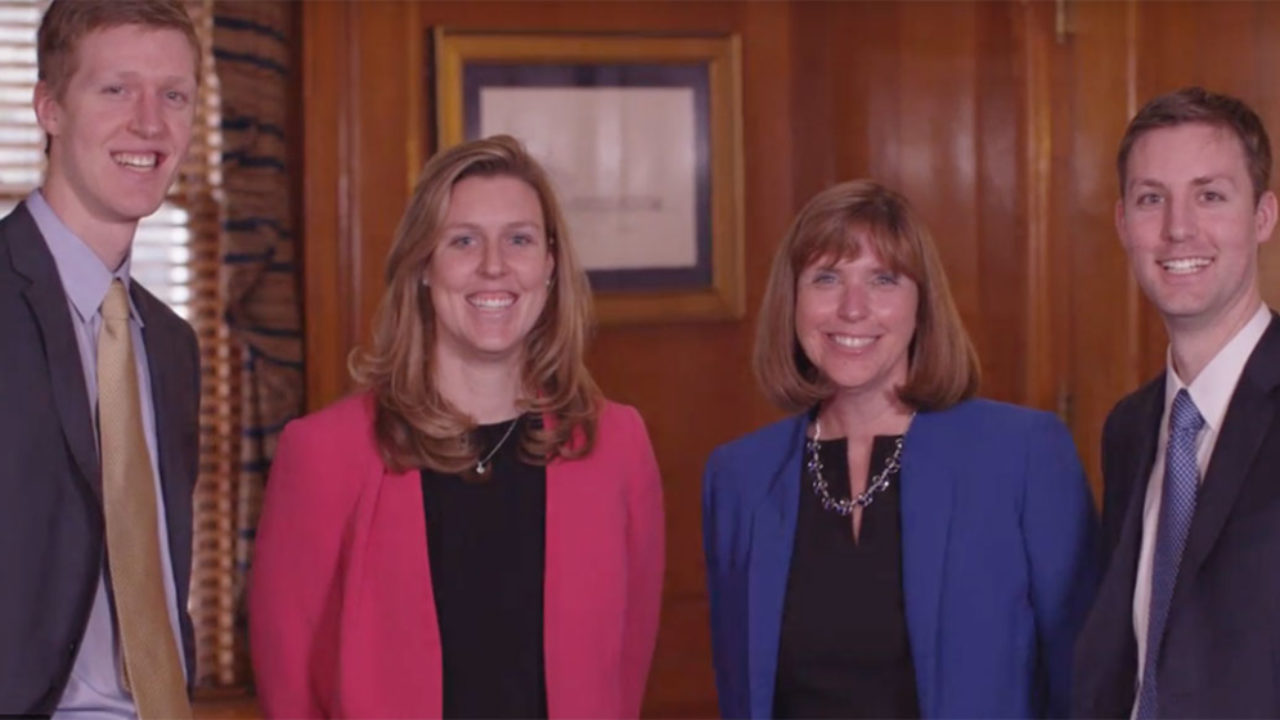 To provide greater benefits for our members, we have enhanced our influence in the New Jersey family business community with our Friday "Rothman Friday Forum" webinars which deliver topical information to a large number of business owners.  Below is a listing of topics of webinars presented during 2020 and 2021.
Rothman Friday Forum Webinar Series Topics
Tax Changes: What Business Owners Need to Know
Small Business Formation and Governance
Compliance and Pandemic Policy
Multigenerational Family Businesses: successful transitions and securing the family legacy
Insights from the Winners of the 2021 NJ Family Business of the Year Awards
Celebrating Women Entrepreneur Week
Planning for Tomorrow Today
Entrepreneur Zones: Empowering Communities to Succeed
Diversity, Equity & Inclusion: The Importance to Your Business
Increase your odds of successfully receiving funding – the NJSBDC can guide you
Post Pandemic Business Transitions: Considerations and Opportunities for Owners
Post Pandemic Strategies for Entrepreneurs
Challenges Faced by Family Businesses
Entrepreneur Success Stories: Veteran Innovations in Business
Coach Leadership: The only way to lead in a post-pandemic world
Let's Talk About It
Small Business Roundtable – Issues Impacting Small Business Owners and their Employees
The Power of Matching Culture and Brand
The Power of Digital Marketing
Putting People First in Business
Marketing Hack-a-thon
Tax Implications of COVID-19 and the New Administration
The Importance of Training to the Bottom Line
COVID Vaccines and Related Employment Issues: Preventing and correcting employment issues before they arise
The Unexpected Knock at Your Door: Understanding when to exit your business and strategies for growth and finding value in your business in unexpected places
Employment Law: Addressing difficult employee issues during COVID-19
People, Leadership and Culture
How COVID-19 and the election will impact business owners from a tax perspective
Business Insights from the Winners of NJ Family Business of the Year
The State of the NJ Economy
Retirement Planning during the Pandemic
ShopFamily.org: Family Business Marketing Strategies
Insurance Protection during a Pandemic: All you need to know about family/small business insurance
The Impact of the Budget and Politics on Family and Small Businesses
Cash Management
Important Updates from Al Titone of the Small Business Administration
Simple steps to prevent Cybercrime
Preparing your company for sale even if you're not selling
Financial Strategies in Tough Times
Marketing Strategies for Small Businesses
Secrets of Small Business Success
Legal Issues and COVID-19: As we re-open, what are business owners' and employees' legal and moral obligations?
Restarting your Business: Insights from SunTrust
Innovative Ways to Restart your Business
Restarting your Business: Cash Flow, Tax Issues and Financial Modeling
Restarting your Business: Get excited about the challenges ahead
Stimulus Opportunities for Small Business
Ask the Small Business Administration
Is your Business Operating at Full Capacity?
Legal Issues and the Small Business Stimulus
The Challenges of Applying for Small Business Assistance
The Effects of the Market on Small Businesses
New COVID-19 Legislation Designed to Help Family Businesses Get Back on their Feet
Update on COVID-19 Legislation
"Family businesses contribute to the culture and the welfare of the community because they are a deep part of the community. They live in it."
— Family Business Forum member