The Forum's sponsors are professional organizations that have a special interest and expertise in the Family Business segment of the business community. Our sponsors provide financial assistance that enables us to keep membership fees at reasonable levels. They also provide us with advice and counsel and assist in our programs when their areas of expertise are appropriate.
Schenck, Price, Smith & King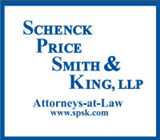 Located in Florham Park, New Jersey, Schenck, Price, Smith & King was founded in 1912. A full-service law firm, Schenck Price provides services to businesses of all sizes from a broad range of practice areas including litigation, real estate, banking law and trusts and estates, taxation, general corporate law, acquisitions, finance and dissolutions, land use, municipal law, health care, elder law, education law, cable television and telecommunications, environmental law, employment law, bankruptcy, guardianship, administrative law and family law.
Company Representative: Edward W. Ahart, Esq. – Managing Partner
Telephone: (973) 539-1000; Website: www.spsk.com
Sobel & Co.

Sobel & Co. is a certified public accounting and consulting firm that has been delivering traditional and nontraditional services to the New Jersey/New York business community since 1956. Privately-held/family-owned companies gain added value from our depth of real world experience across a range of industries, which we combine with unparalleled service and a commitment to share best practices, offer educational and networking opportunities, and provide access to resources that are most relevant to them.
Company Representative: Sally Glick, MBA, Principal, Chief Growth Strategist
Telephone: (973) 994-9494 ext. 159; Website: www.sobel-cpa.com
TD Charitable Foundation

TD Charitable Foundation provides financial support through its donation application process to non-profit and municipal organizations providing services within Affordable Housing, Financial Literacy and Education, and the Environment.
Company Representative: Cynthia Collucci, Vice President, Middle Market Lending
Phone: (973) 529-3512
Investors Bank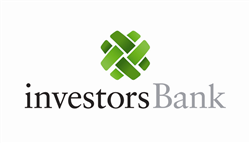 Investors Bank is an independent, full-service community bank founded in 1926. With 100 branches throughout New Jersey and New York, and more than $12.7 billion in assets, we serve a wide range of consumer, business, commercial real estate, nonprofit and local government customers. In addition, our Charitable Foundation supports local and statewide organizations that enrich the qualities of life in the communities we serve. Through our extensive branch network, we are able to offer a financial product line that is competitive with those of larger financial institutions. This strength is combined with a highly experienced, locally based management team and a clear focus on the needs of New Jersey and New York residents, businesses and communities.
Company representative: Robert Zajac, Senior Vice President, Regional Manager
Phone: (973) 900-7025; Website: www.myinvestorsbank.com
Past Sponsors
Langdon Ford Financial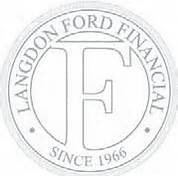 At Langdon Ford Financial we provide objective customized solutions to assist individuals, professionals and business owners in reaching their financial goals. We offer a comprehensive line of products and services, as well as diverse financial expertise and responsive service. From insurance needs to college funding, retirement or estate planning, we're committed to helping you accomplish your long-term financial objectives.
Company representative: John P. Sullivan, CFP®, PFS
Phone: (973) 299-9222 ext. 233; Website: www.langdonford.com
The Green Group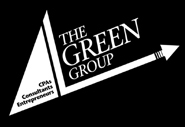 The Green Group is a first-class accounting, tax, consulting and advisory firm with a unique approach – out of the box, entrepreneurial thinking. With a team of seasoned, highly successful entrepreneurs, family business owners, real estate owners and investors, and specialists in IRS audits and thoroughbred racing, we see the business world through a special lens and find solutions in ways our competition simply can't. We go beyond the typical accounting firm-client relationship and invest ourselves into understanding the intricacies of your particular business and financial situation. We are your trusted business advocates and advisors, and can help your business catch wave after wave of success.
Company Representative: Len Green, CPA, MBA, Founder and Chairman
Phone: (732) 634-5100; Website: www.greenco.com